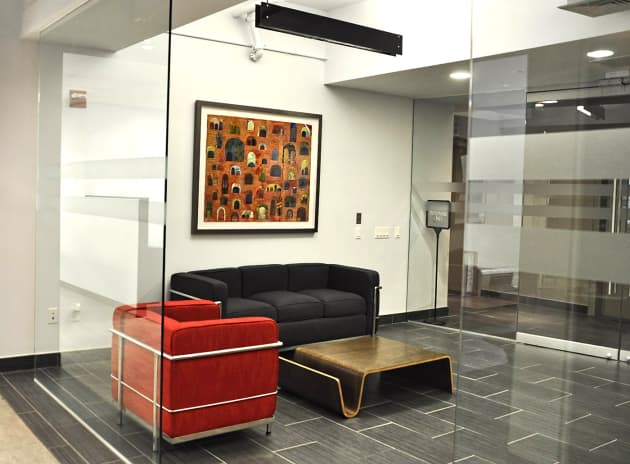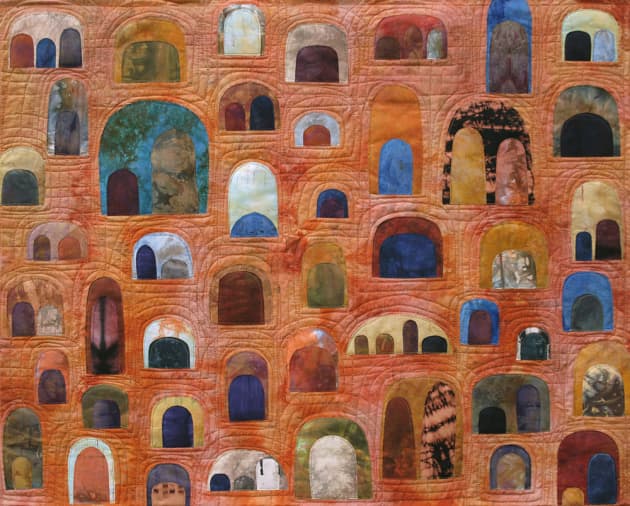 Client: The CAI Global Group
Location: New York, NY, United States
Completion date: 2012
Project Team
Artist
Joanie Gagnon San Chirico
Chapeaux Studios
Art Consultant
Susan E. Greenberg
Art Advice Corporate Art Consultants LLC
Overview
Pictured, two of three pieces for this non-profit company
Dimensions:
Casperia 36h x 45w
Paris 40h x 76w
Not pictured: After Klee 37h x 44w
Materials: Dye, paint, thread on cotton
Goals
The consultant and the client met to discuss the work and decide which piece would work in each area of their offices.
Process
After meeting with the client, the consultant then collaborated with the artist to create work to fit the spaces.
Additional Information
The arch is a symbol from antiquity that I use often to depict the integration of historical icon in modern contexts. The company is an innovative consulting firm that specializes in facilitating corporate investment projects by serving as a bridge between business and government. The arch form works as a symbol of this bridge.