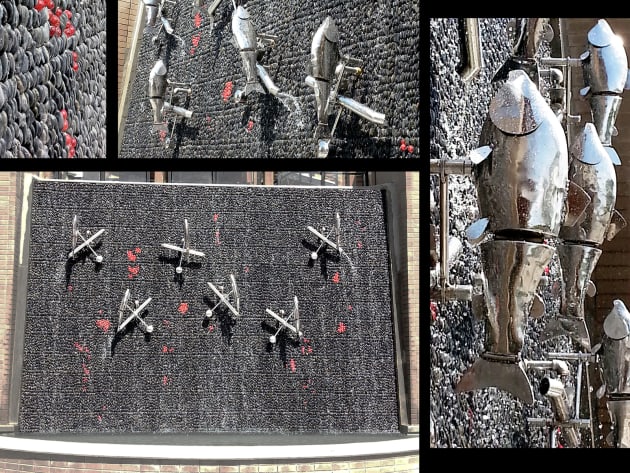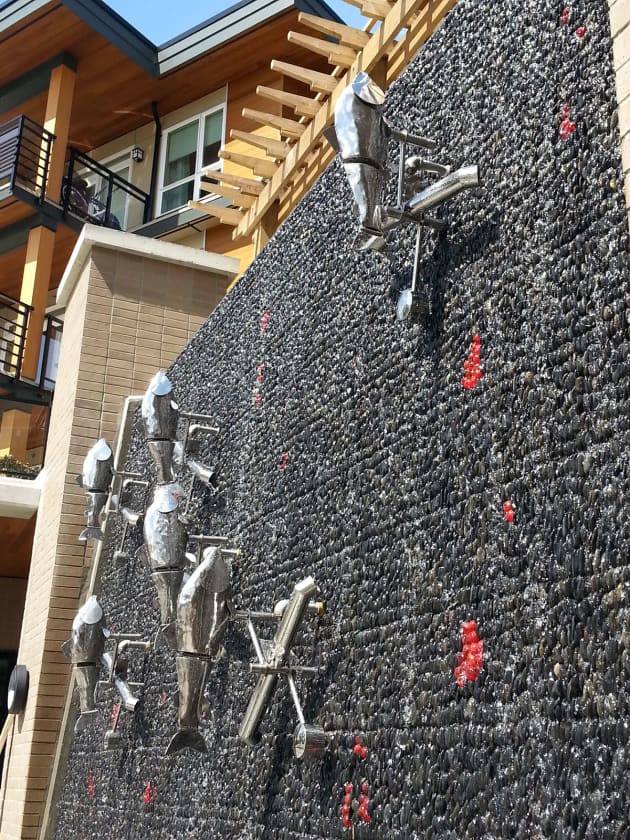 Photo: ie: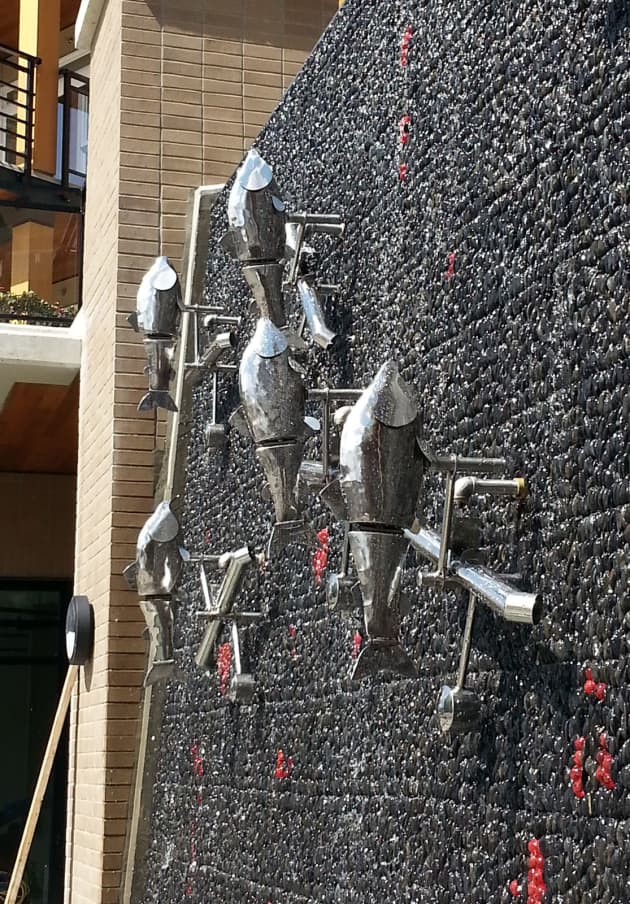 Photo: ie:
Client: Adera
Location: North Vancouver, BC, Canada
Completion date: 2014
Artwork budget: $150,000
Project Team
Artist
Michael Vandermeer
ie:
Artist
Cheryl Hamilton
ie:
Overview
H 14' x W 20'
Stainless Steel, glass, river rocks and concrete
A testament to the famous West Coast salmon and the rich mythology of the spawn. This sculpture provides a captivating entry point for discussion of natural cycles, place, and home. Driven by the sluice of water running down the face of the rocks, salmon figures "swim" upwards, rocking gracefully side-to-side. The sound of splashing water and the sight of the undulating figures creates a soothing and contemplative tableau. Coming Home combines mechanical ingenuity with contemporary materials to create a sculpture that is refined, spectacular, and sincerely engaging.
Goals
ie: worked closely with the Adera Development Corporation to create an original artwork that could work as an icon for the new residential complex as well as tell a story about the historical context of the area and the refurbished natural stream nearby.
Process
ie: takes pride in working within a community and being sensitive to the needs of the developer, architect and other stakeholders.