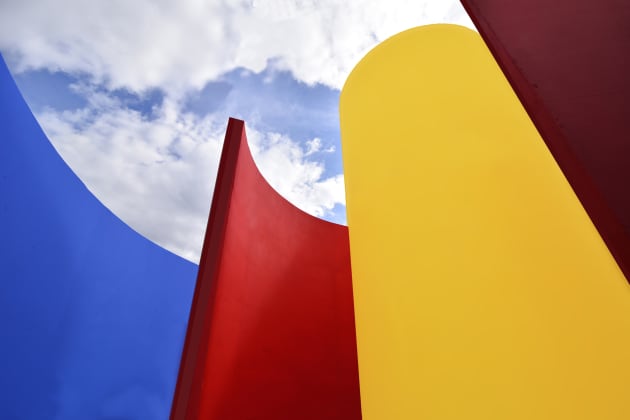 Photo: studio Fink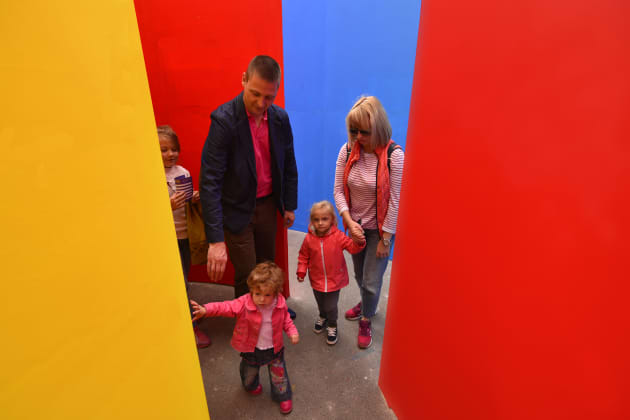 Photo: studio Fink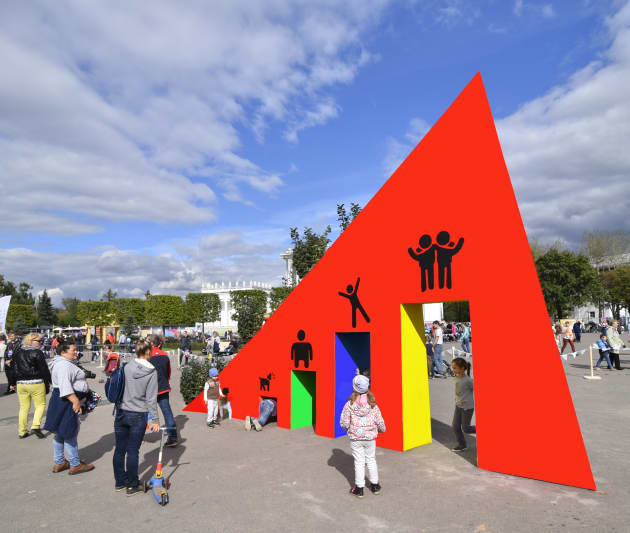 Photo: Studio Fink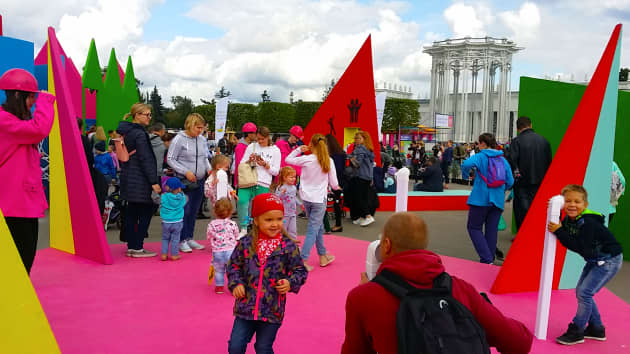 Photo: studio Fink
Client: NVDHk Park
Location: Moscow, Russian Federation
Completion date: 2017
Artwork budget: $20,000
Project Team
Artist
Peter Fink
Studio fink

Overview
On 9 and 10 September 2017 the Colourful City created by artist Peter Fink was experienced by 15000 young children encouraged through enjoyment, curiosity and play to start thinking about architecture and public realm creatively and the future of cities as theirs. The Colourful City was designed to resemble the street and square pattern of a city and thus allowing children to move easily and enjoy exploring as well as actively transforming with their drawings, installations and conversations.
Goals
The Colourful City was conceived for an open tarmac space and it had the aim of a total transformation of this rather soulless space into a world of colour and stimulation.The Colourful city involved twelve different structures some evocative of architectural volumes, gateways, streets , public breakout spaces ...... The scale of these structures was frequently adopted to children's scale to discourage adults entering and to strengthen the feeling in the children of being in social control of their environment and their conversations.
Process
The project was designed and managed solely by Studio Fink and took from inception to realisation 4 weeks.The whole installation was conceived as an art work and involved collaboration with street/graffity artists. Seven different street artist applied their work to one of the labyrint type structures with aim of childern freely creativelly interacting with the painted walls and floors. The Colourful city also included an outdoor studio/story telling area manned by volunteer artists and architects helping children to draw/model their imagined city or frequently remagined city where they live. This activity was immensely successful with thousands of drawings models produced and the children spending considerable time on this and in conversation with each other and frequently also with their parents.
Additional Information
The children spent a considerable time interacting with this new public realm and among themselves. Through the integration of images/evocation of foreign cities in one of the structures their mind were encouraged to travel to their personal city of imagination. One of the principle aims of the Colourful City was to encourage children as future citizens to start thinking about their cities as places of imagination and innovation.