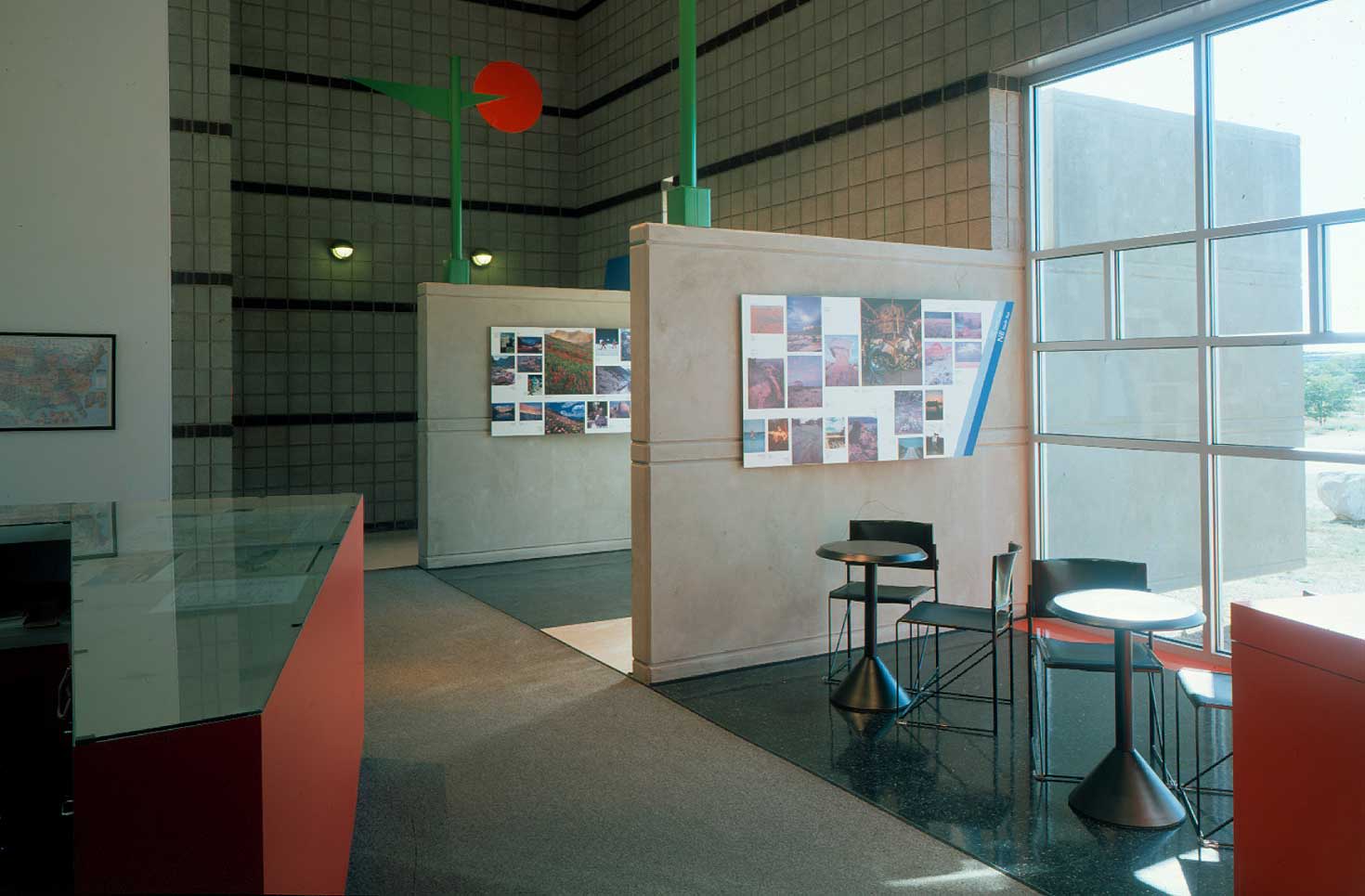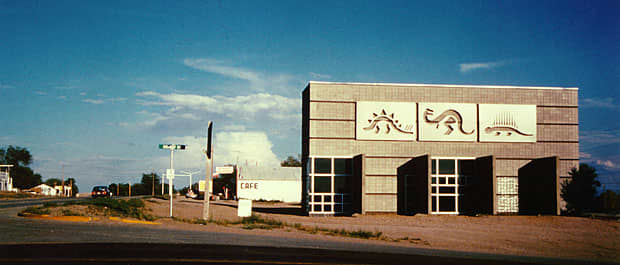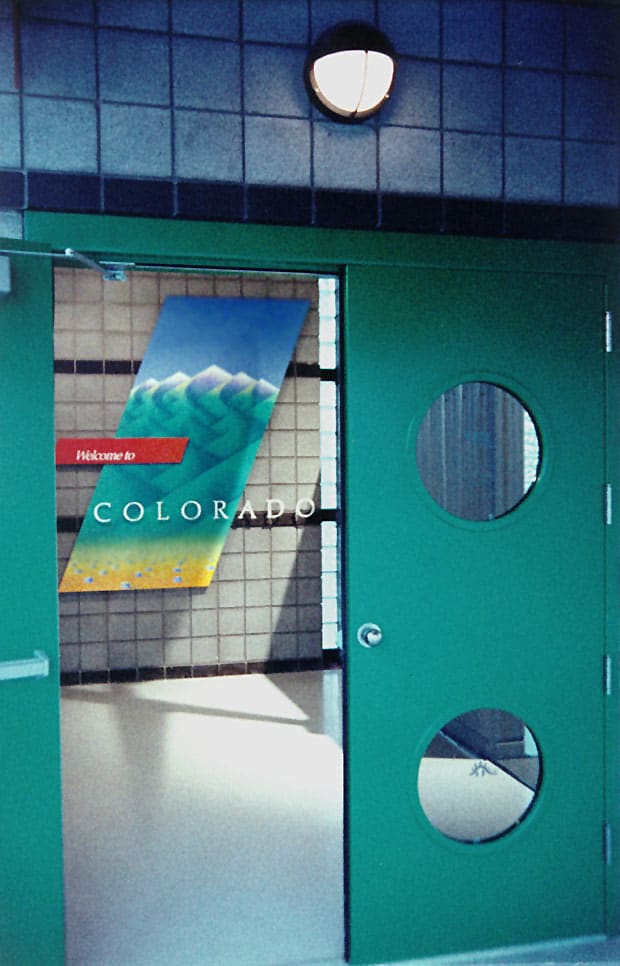 Project
Client: Colorado Department of Local Affairs
Location: Dinosaur, usa
Completion date: 1990
Project Team
Architect
Michael Brendle
B3 Architecture
Overview
I created large-scale glyphs, an entry welcome painting, visual displays, geographically coded brochure racks and a large scale map with symbols for activities and a graphic representation of canyons and mountains.
Goals
The Colorado Welcome Centers are designed to guide visitors in exploring Colorado. The colored parallelograms used in the map, the brochure racks and the photo displays guide the visitors to six equal divisions of the state. Via the design of both the art and the display systems, the project conjoins the informative and the aesthetic.
Process
I worked with the architects from the early in the architectural process. We met with the client and outlined the purpose and functionality of the building. We then designed how the artwork would facilitate the work of the Centers' volunteers in counseling visitors to the state, providing them with directions, sites, activities, brochures and images as well as coffee and bathrooms. The dinosaur glyphs are 8'x12'. I made full-scale paper drawings for them. Using a pounce wheel and chalk bag, they were transferred to the naked steel plates. They were then cut free-hand by a oil-field worker using an acetylene torch.