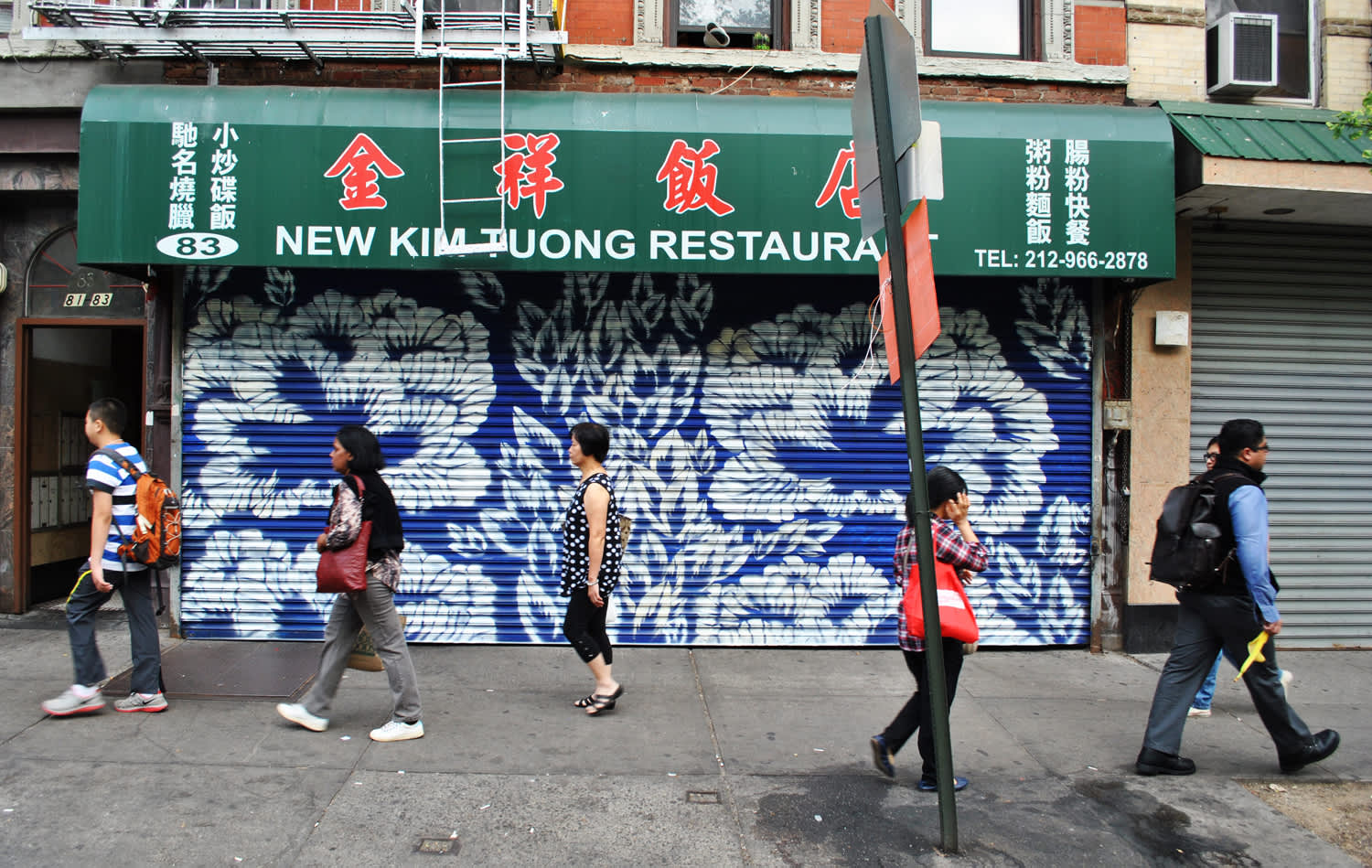 Project
Client: Lower East Side Partnership (100 Gates)
Location: New York, United States
Completion date: 15/06/2015
Artwork budget: $1,000
Project Team
Public Art Agent
LES Partnership (100 Gates)
Overview
"Chrystie Street" is a mural painted on an existing metal gate. It measures 9 x 21 inches and was painted for LES Partnership's 100 Gates Initiative.
Goals
This project was painted as part of an initiative to engage the community on the Lower East Side of Manhattan as well as beautify the streets.
Process
LES Partnership was an excellent organization and a pleasure to work with. They secured the site and ensured communication between me and the storefront, keeping the agency, business, and community happy.