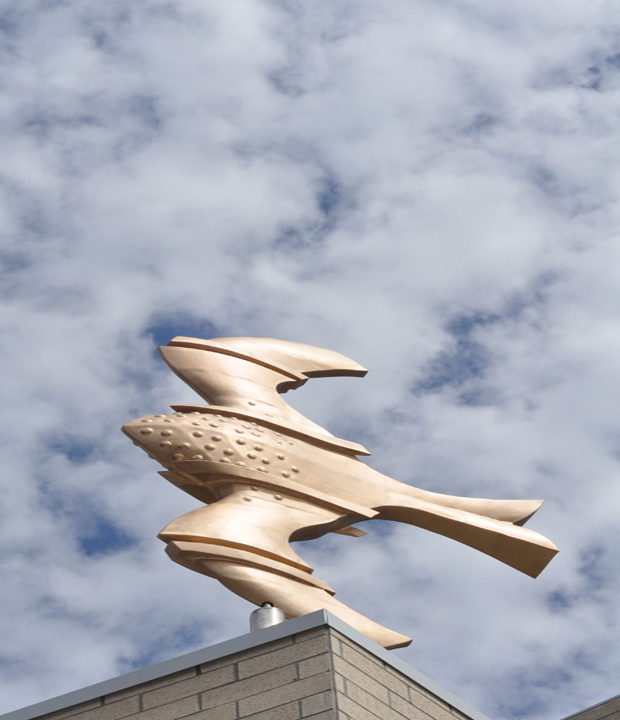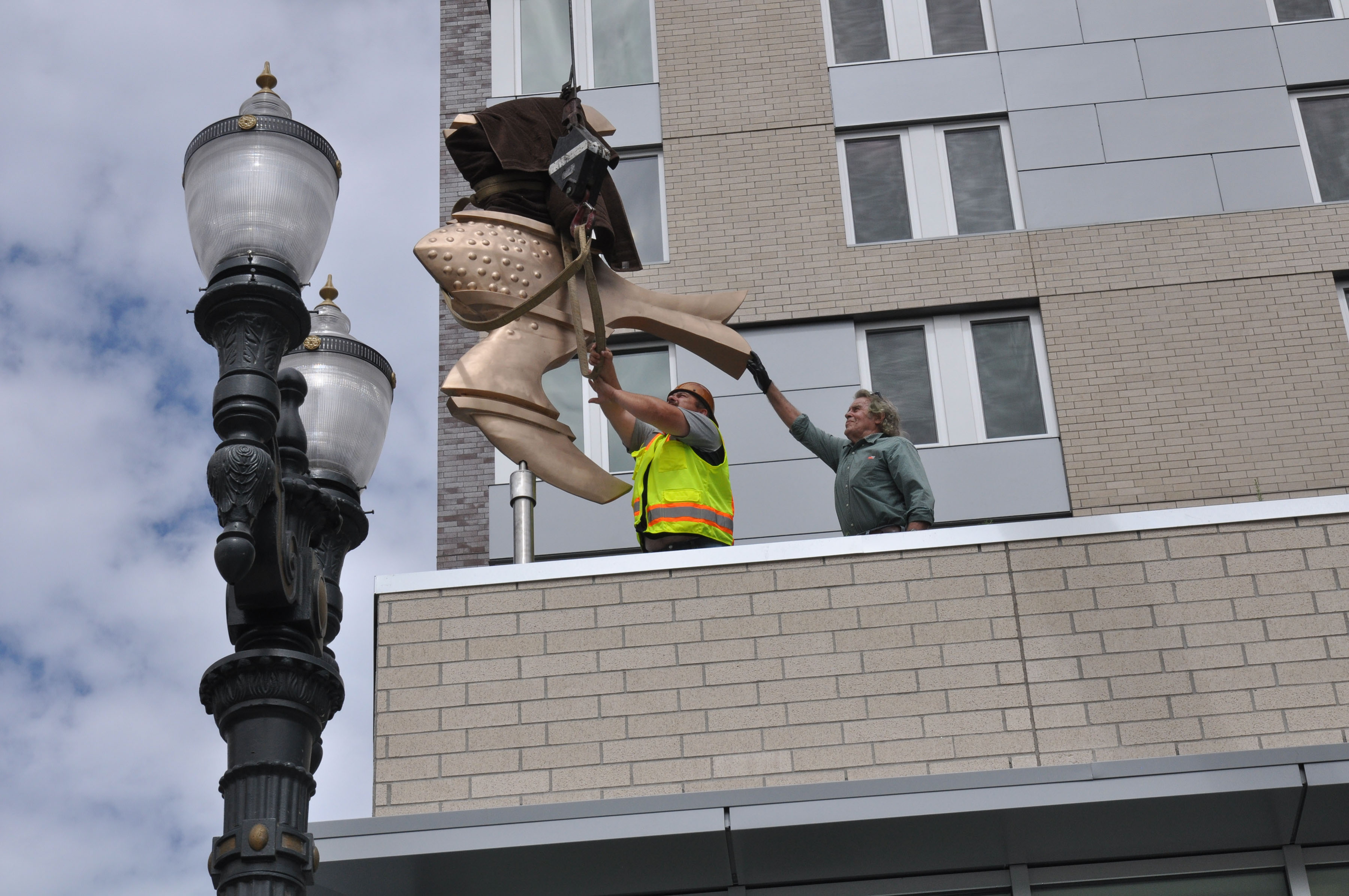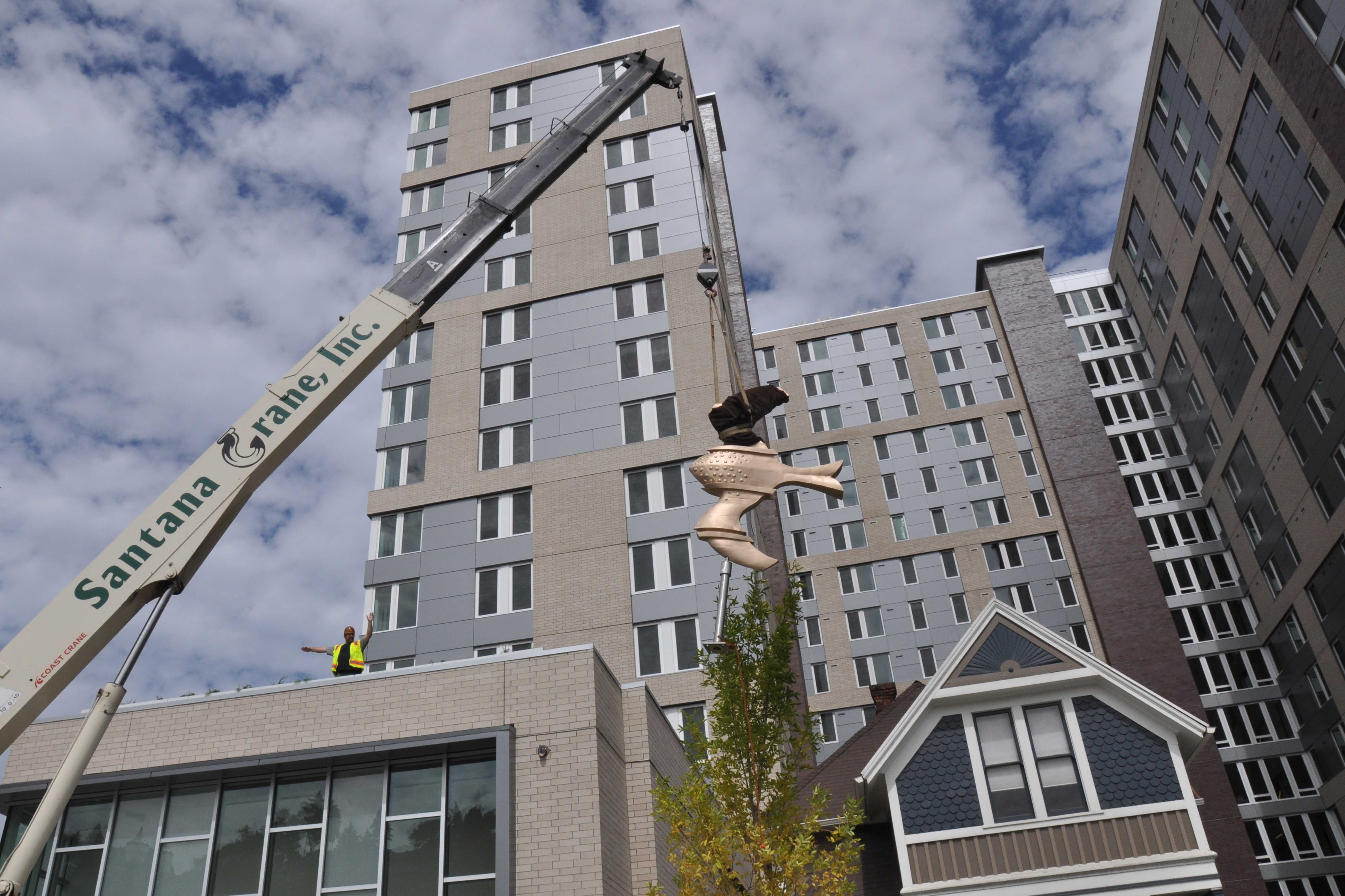 Project
Portland State University & Walsh Construction
Portland United States
2014-06-15
Artwork budget: 75000
Project Team
Other
Walsh Construction Company
Client
Portland State University
Overview
This piece is 8' tall and wind-activated, and made of fabricated bronze. It sits atop a newly made addition of a new student housing project for Portland State University in downtown Portland, OR. The piece is designed to present its side of least resistance into the wind.
Goals
Walsh Construction Co. has a history of contributing a piece of art, at their expense, on many of the projects they get involved in. This piece is highly visible to all the students walking to their classes, as well as to all the street traffic.
Process
As the artist, I am also the designer. I was working in collaboration with the arts commitee of Portland State University plus the contractors, Walsh Construction Co. who built this one block square student housing project, some of which is 22 stories high.