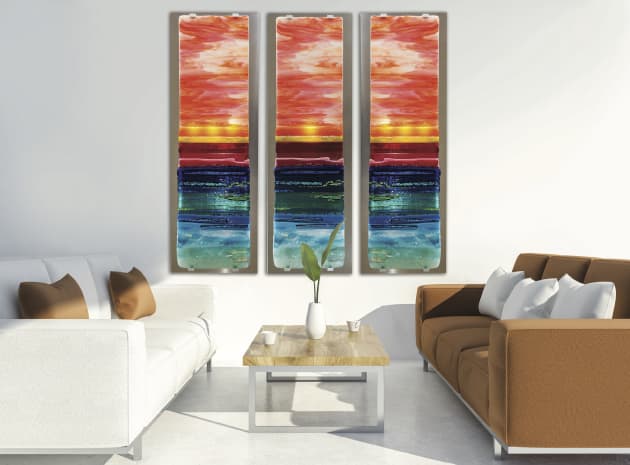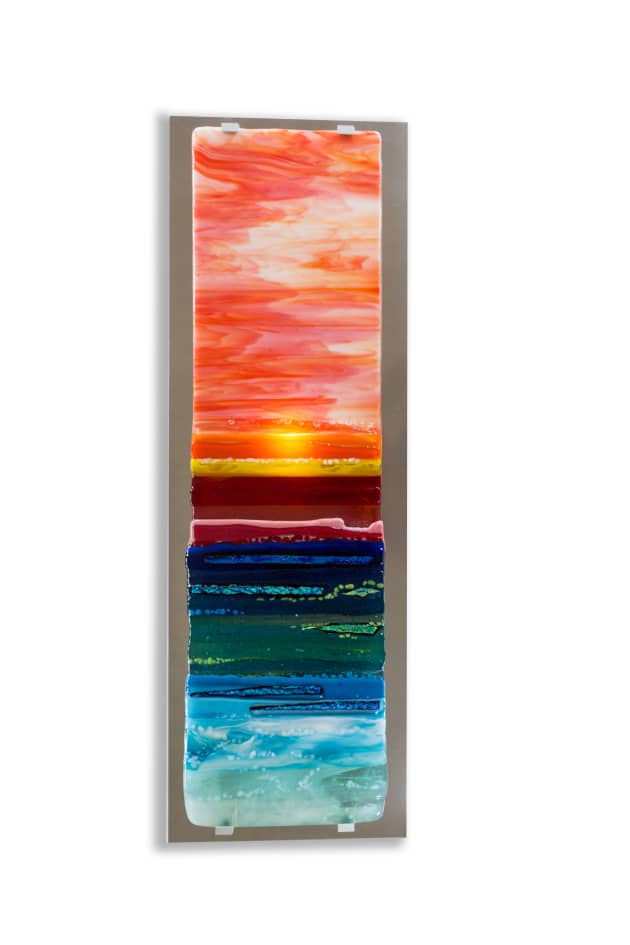 Client: Private Residential Installation
Location: Madison, WI, United States
Completion date: 2019
Artwork budget: $6,000
Project Team
Other
Brian Anderson, MA
Brian Anderson Lighting & Design
Industry Resource
Mike Ebbert
Direct Electric
Overview
Client was seeking an art glass solution for a particular interior wall that included LED light using A/C power. They expressed particular interest in my artist Spectrum Series that integrates colorful horizontal bands of dimensionally fused glass. Triptych was determined to be optimal solution to meet demands for scale. Dichroic glass elements were integrated to bring out deep reflective colors. Final installation included a mounting glass on hand-brushed aluminum panels.
Goals
Goals included large-scale multi-panel art glass that would fill a 5'x6' interior wall. Lighting concerns to bring brightness into glass were solved through continuous LED A/C operated lighting in consultation with lighting designer. Electrical needs were met by Direct Electric, who pulled wires and added dimmer switch.
Process
I worked one-on-one with residential client on color, design and placement of art. Providing three on-site meetings with the lighting designer and electrician. The three of us were able to successfully bring the project to life on time and within targeted budget creating a beautiful result that client loves.