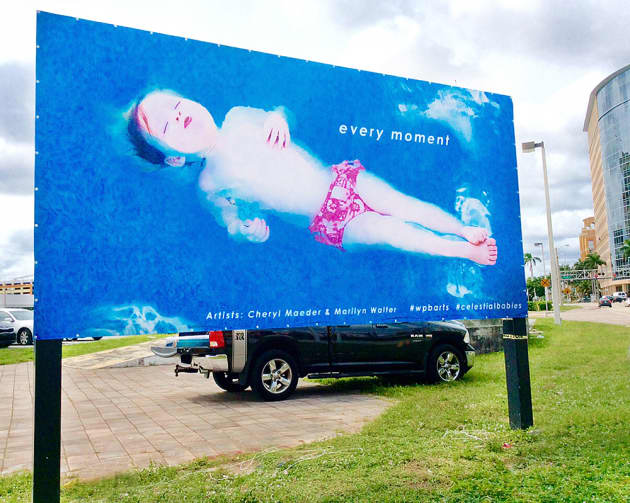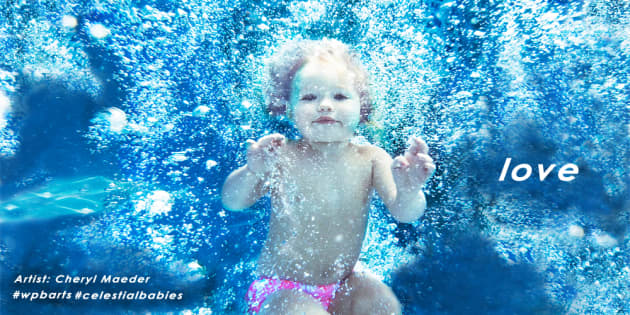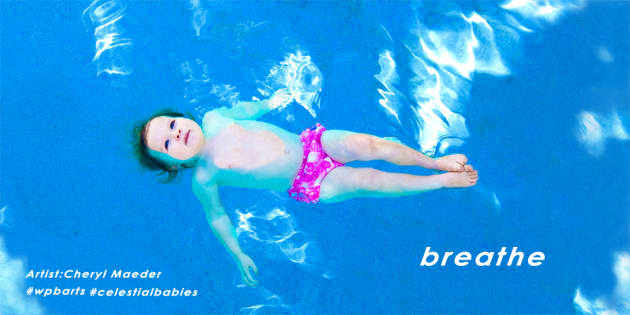 Client: West Palm Beach Downtown Development Authority
Location: West Palm Beach, FL, United States
Completion date: 2017
Artwork budget: $25,000
Project Team
Artist
Cheryl Maeder
Cheryl Maeder Photography, Inc.
Other
Mayor Jeri Muoio, City of WPB
Mayor of West Palm Beach
Public Art Agent
Raphael Clemente
Director, Downtown Development Authority WPB
Public Art Agent
Teneka James
Associate Director, Downtown Development Authority, WPB
Overview
A collaborative effort of two multi-disciplinary Artists. Over nine month period, Cheryl Maeder filmed infants floating & swimming in water. While filming, the babies appeared, not only to be floating in water, but to be floating in Space. Artist Marilyn Walter came up with concept of combining imagery with text. We approached City Officials of West Palm Beach to consider the Billboards for a Public Art Project. The project was funded by Downtown Development Authority of WPB The Two Billboards are located in key areas of WPB.
Goals
The intention for having the Celestial Babies as Public Art Billboards, was for motorists to enjoy when they enter and leave the city. In this day and age of fast-paced living and modern technology, The Celestial Babies Billboards will remind motorists to take the time to slow down and reflect.
Process
Artists Marilyn Walter and I collaborated on the theme for the Billboards. I set up a meeting with Mayor Jeri Muoio of West Palm Beach and she loved the concept of the Celestial Babies as Public Art Billboards. We then met with Raphael Clemente, Director of Downtown Development, and Teneka James, Associate Director who were both in total support of this project. It took much dedication and collaboration with Raphael Clemente and Teneka James to find the right locations and approval for the Billboards. Downtown Development Authority of West Palm Beach was so very instrumental and supportive on making these billboards a reality.
Additional Information
Celestial Babies represents the longing for Connectedness to the Self, each other, as well as, the Earth, Water and Space that surrounds us. In this 21st Century of social media and technology, it is essential we reconnect on this deeper level.