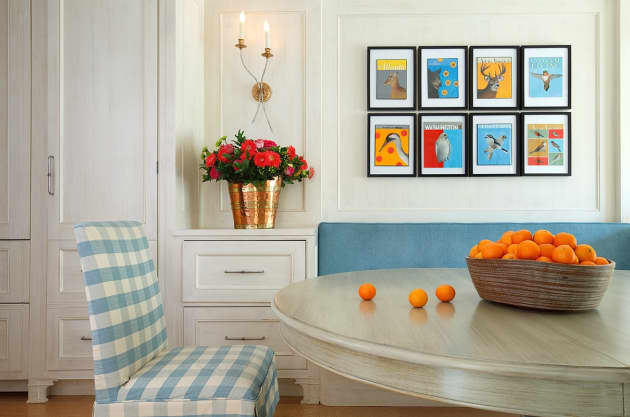 Client
Location: Washington, DC, United States
Completion date: 2011
Project Team
Artist
Mary Douglas Drysdale
Overview
This is a 14 foot wide townhouse in DC's Capitol Hill area. The square footage is roughly 3000 square feet.
Goals
I used art to update and bring a lively and modern sense to this Federal townhouse. The art work in the primary areas of the house became the focal elements of the design.
Process
The artist first painted the 4 X 4 foot painting. When she learned that I wanted to use more of her work in this project, she created four smaller drawings to flank her larger work.