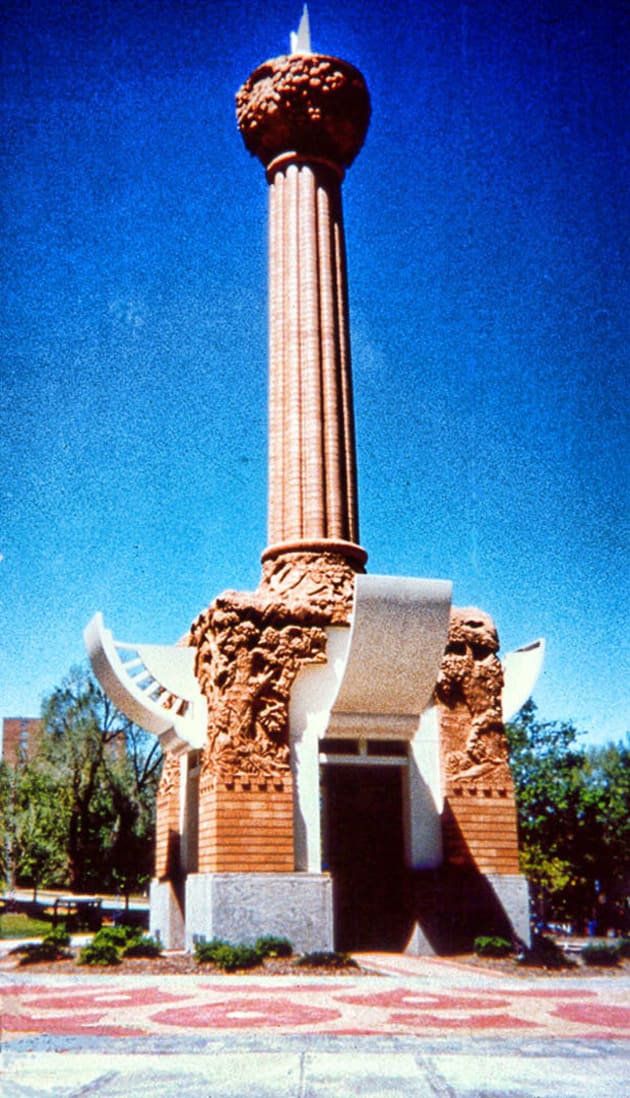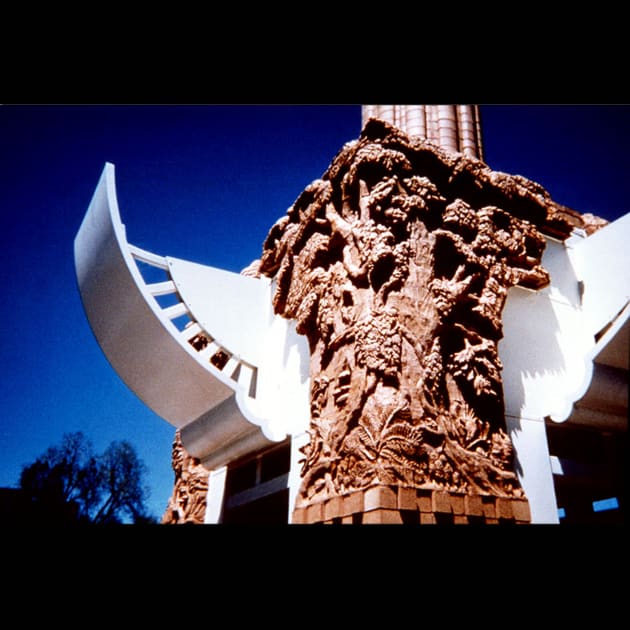 Photo: Dobberfuhl
Client: Richard and Annette Block
Location: Cleveland, OH, United States
Completion date: 1996
Artwork budget: $225,000
Project Team
Industry Resource
Endicott Brick & Tile, Endicott, Nebraska
Endicott Brick & Tile
Overview
A 50 ft. tower of carved brick depicting "The Tree of Life" Media of hand carved brick with fabricated steel wings. A kiosk of access to information concerning the life battles of cancer. A project financed by H.R. Block for he fought a cancer diagnoses. The project was carved at Endicott Brick in Nebraska. A fellow artist wanted to learn the ways of brick carving and he joined me and was the fabricator of the steel components. This is one of many Cancer Towers around the country, each unique.
Goals
To bring prominence to an avenue for people fighting cancer, the kiosk gave access to directions to be taken for the cancer patient, family and friends. This project was a stand alone commission located in a traffic circle close to medical facilities in Cleveland, Ohio.
Process
The design of the tower was developed by myself with input as to dimensions by the architect. I have carved many works installed around the country this being the tallest. Designs are developed on paper and used in the direct carving of the brick surfaces. The brick plant designed and built a supporting structure so the design could be carved directly. The finish process follows the protocol of brick manufacturing with special markings on each carved unit. The brick mason installs with my supervision.
Additional Information
It was a tremendous privilege to have been a part of one of many Cancer Towers built around the country.