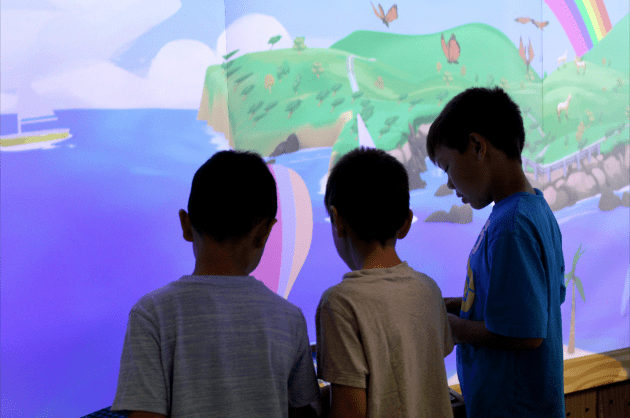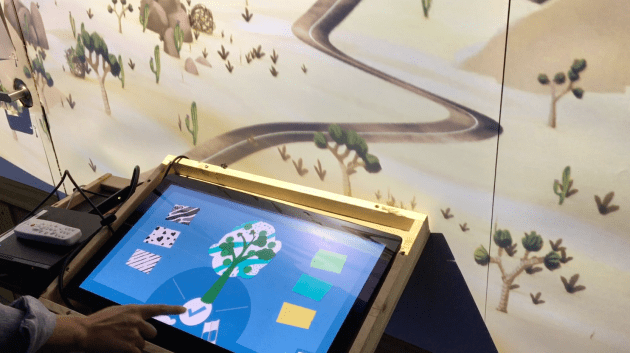 Client: Valley Children's Medical Hospital
Location: Bakersfield, CA, United States
Completion date: 2018
Artwork budget: $52,000
Project Team
Client
Jessie Hudgens
Valley Children's Medical Group
Art Consultant
Annette Ridenour
Aesthetics Inc.
Industry Resource
NGX Interactive
NGX Interactive
Overview
An immersive space where young visitors have the power to create and change the environment around them. An experience that is disassociated from the reality of being sick through curiosity, play, and imagination.
Goals
1) Use the playful theme of a treehouse to create a welcome experience for children at the clinic. 2) Challenge the negative association between healthcare settings and anxiety by creating an atmosphere that provides a sense of being elsewhere. 3) Provide a social experience for children to exercise agency in a heavily regulated environment, restoring feelings of control and autonomy.
Process
NGX worked closely with design firm Aesthetics, Valley Children's Hospital staff and patients to identify opportunities to build a uniquely creative piece for visitors to the new clinics at Bakersfield and Modesto. Through discovery, planning we collaborated to design a technologically driven, interactive experience featuring the landscape of California while giving a sense of agency to visitors to create art pieces to impact the world around them. The result is the California Treehouse, featuring three interactive touch-screen kiosks where young visitors can choose different characters to customize by color and pattern that are them pushed into a 3 wall projection in the room.
Additional Information
This experience will launch in Bakersfield, CA in Sept 2018. This was a unique experience to consider the role of art as a way to provide young visitors with a way to customize and express their creativity using an interactive kiosk. The projections allowed us to bring the world within the treehouse to life while creating an environment that invited visitors to make it their own.