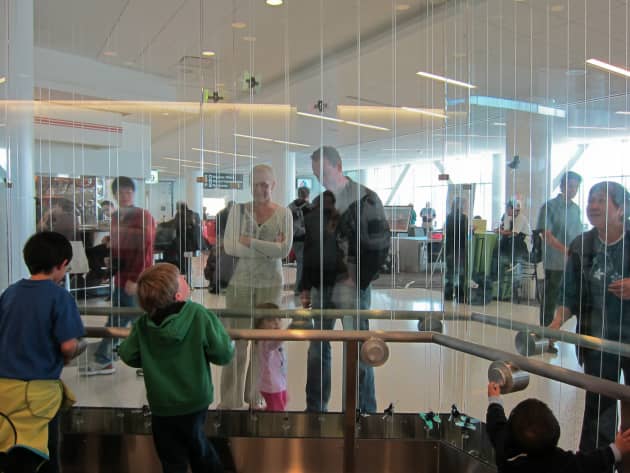 Photo: Ulrika Anderson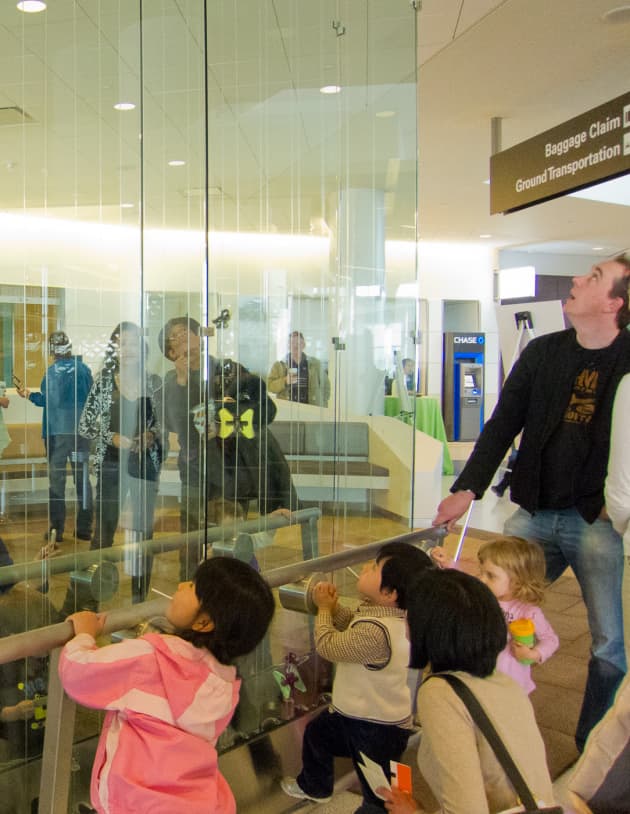 Photo: Ulrika Anderson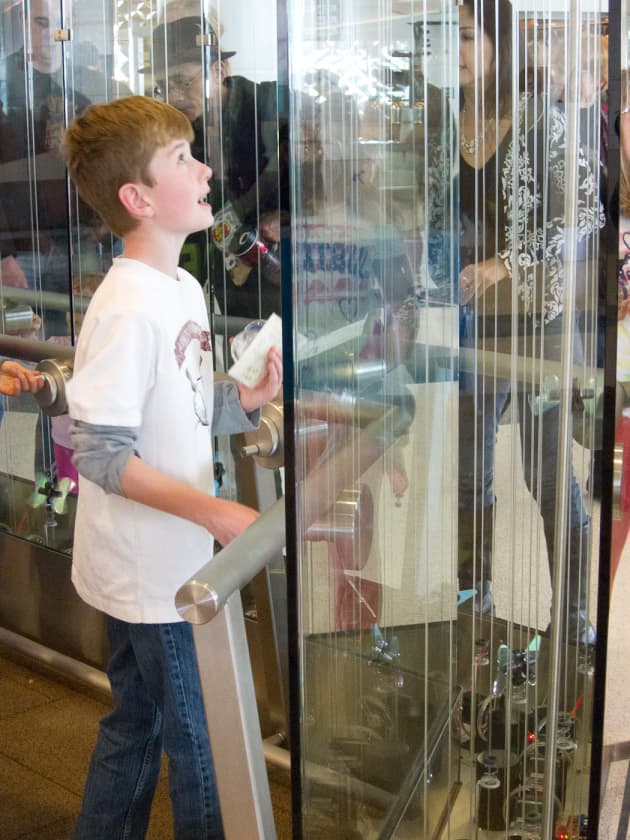 Photo: Ulrika Anderson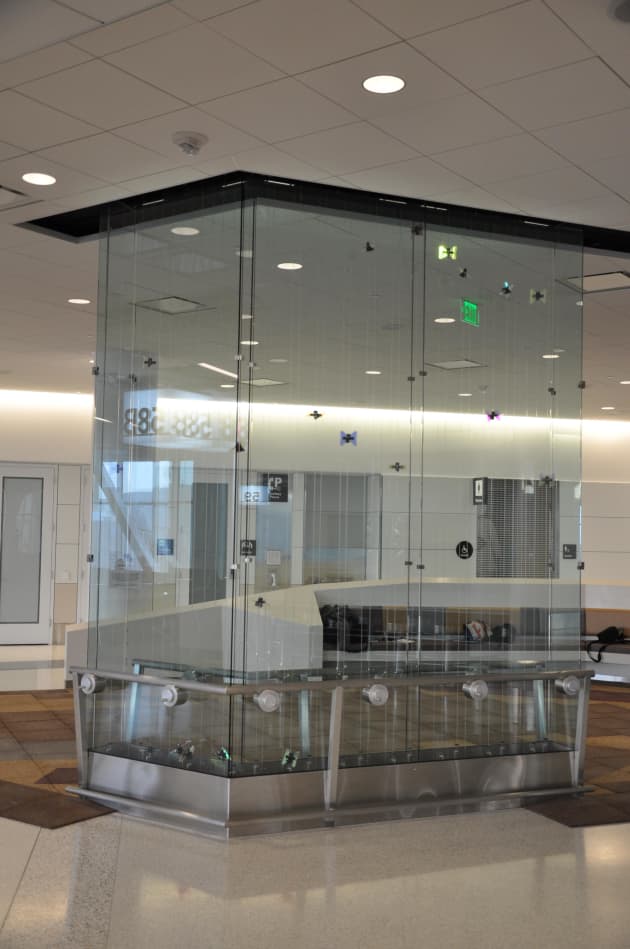 Photo: Charles Sowers
Client: San Francisco Arts Commission for San Francisco International Airport
Location: San Francisco, CA, United States
Completion date: 2011
Artwork budget: $150,000
Project Team
Artist
Charles Sowers
Charles Sowers Studios, LLC
Other
Brian Schmalz
Electronic Engineer: SchmalzHaus
Other
JW Nickel
Fabricator: Rocket Science
Client
Susan Pontious
San Francisco Arts Commission
Architect
Gensler Architects
Overview
Butterfly Wall (2011) – San Francisco Arts Commission/San Francisco International Airport, Terminal 2, Children's Play Area, San Francisco, CA. 12'L x 12'6"H x 1'W – Dichroic acrylic, stepper motors, custom electronics, glass & stainless steel casework. Butterfly Wall sets the conditions for the performance of an ever-evolving choreography set in motion by viewers who operate 10 hand-cranks to propel 20 mechanical butterflies up a cable to gently flutter back down again in a delightful random choreography dictated by the air resistance of their spinning dichroic wings.
Goals
The work serves as an interactive border between the children's play area and a busy passageway at the terminal. People can operate the butterflies on either side of the wall.
Process
I presented the design team with several concepts and Butterfly Wall is the one that resonated. The architecture team at Gensler suggested the precise location and the bend in the case. I designed everything. Control electronics were developed by SchmalzHaus in close consultation with myself. Rocket Science fabricated and installed the casework.
Additional Information
This piece has been running 24 hours a day since April 2011.