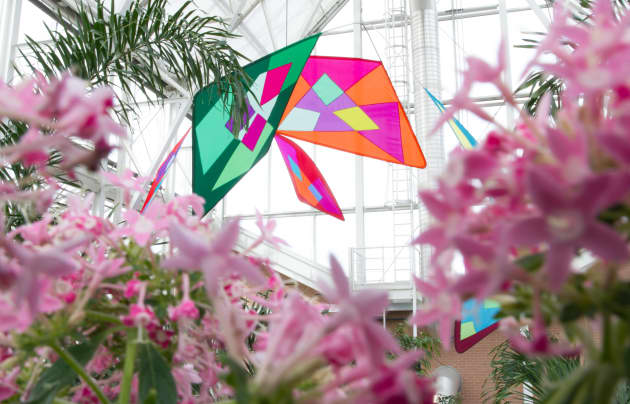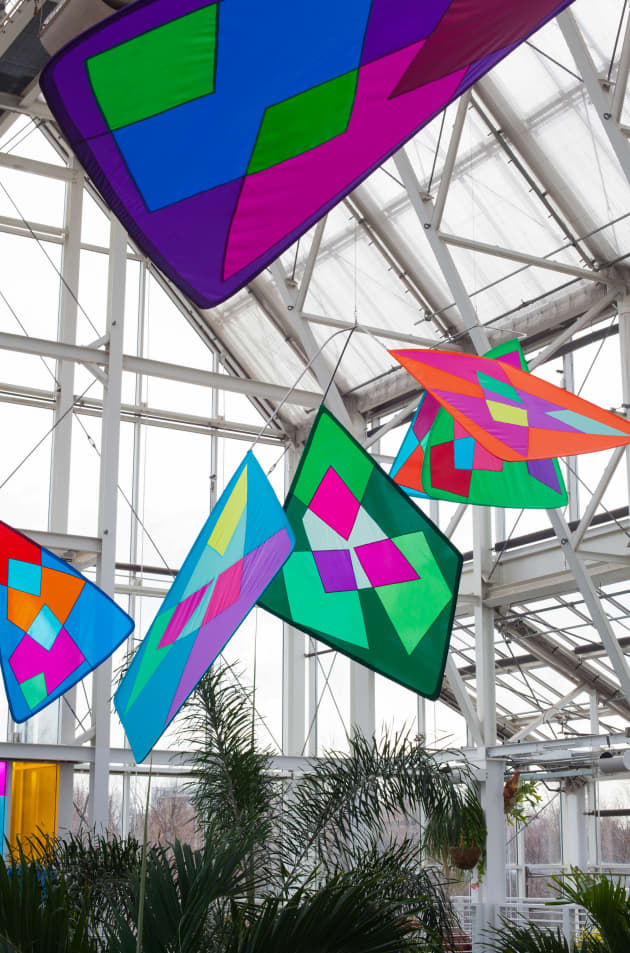 Photo: Chris Bergen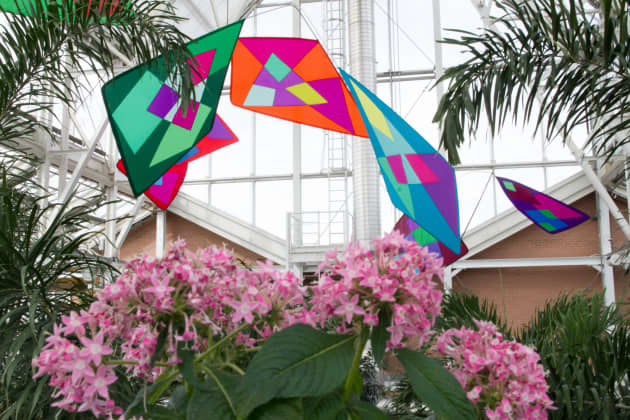 Photo: Chris Bergen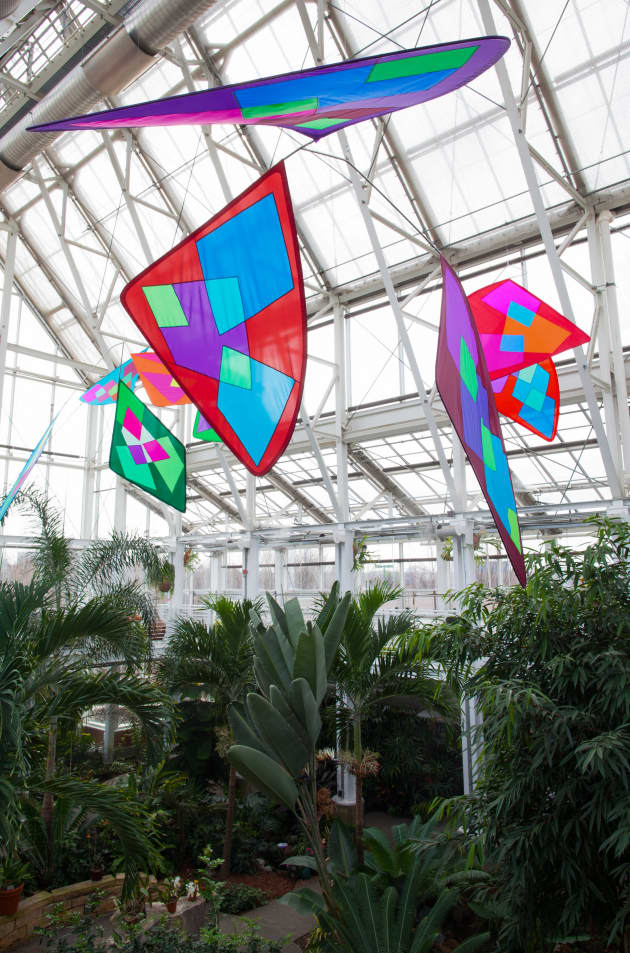 Photo: Chris Bergen
Photo: Chris Bergen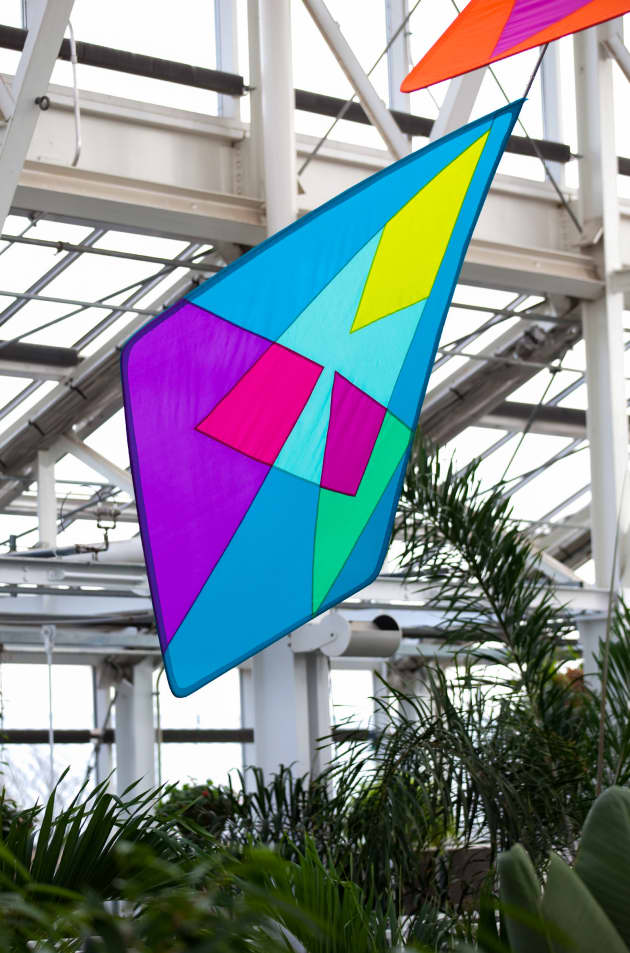 Photo: Chris Bergen
Client: Indianapolis Zoo
Location: Indianapolis, IN, United States
Completion date: 2013
Artwork budget: $15,000
Project Team
Artist
Mettje Swift
Banner Art Studio
Client
Jo Holbein
Indianapolis Zoo
Overview
In the conservatory of the White River Gardens at the Indianapolis zoo, we suspended five separate units with two or three parts per each. Each suspended unit is approximately sixteen feet by twelve to fourteen feet by eleven feet. The stainless steel welded tubing structures are covered with nylon fabric sewn by border applique technique. The work is as beautiful as stained glass but light weight enough to safely suspend from existing building structures.
Goals
The installation is part of the Indianapolis Zoo Butterfly exhibit which opened in the spring of 2013 in the White River Gardens. The goal was to create a pleasing environment with gentle motion and lots of color to enhance the overhead space within the conservatory. The pieces hang over large plants in the conservatory creating a colorful environment and having pleasant rotating and revolving motion. The space is often used for ceremonies such as weddings and the addition of the suspended mobile units helps with sound absorption as well. It extends the visual experience into the more or less empty space below the sixty five foot glass ceiling.
Process
The project was conceived by Jo Hohlbein, Creative Services Director for the Indianapolis Zoo. She contacted Mettje Swift and the conversation became collaborative. Mettje is the designer and the fabricator and her process begins with creating small models (at 3/4 inch scale on this project) so that the client can see what the final work will be. The models are made of stainless wire bent into the shapes and covered with the proposed designs colored on transparent bristol paper.

Once the concept and final sizes and shapes are approved, Mettje works closely with AMPeirce Cycles to complete the welding of the stainless steel tubing in full size. Mettje creates patterns which are cut and sewn from light translucent nylon. The fabric tapestry of the pieces is made by the crew at Banner Art Studio in a 6,000 square foot studio with tall ceilings.
Additional Information
All of Mettje's work involves open overhead spaces. This one was particularly lovely. Working within an all glass conservatory with exotic plants and flowers made this project a perfect fit between client and artist.