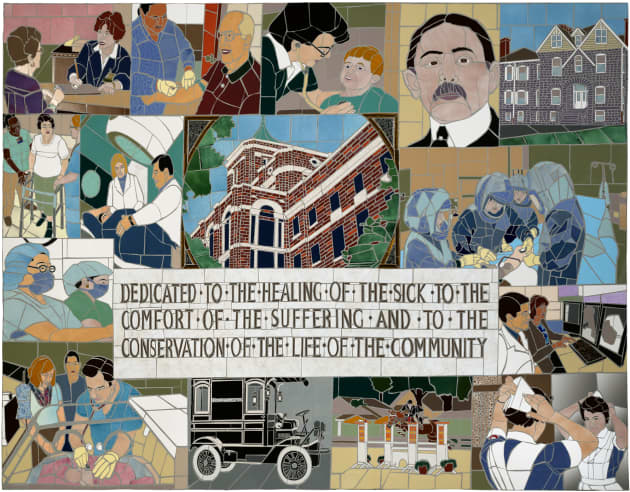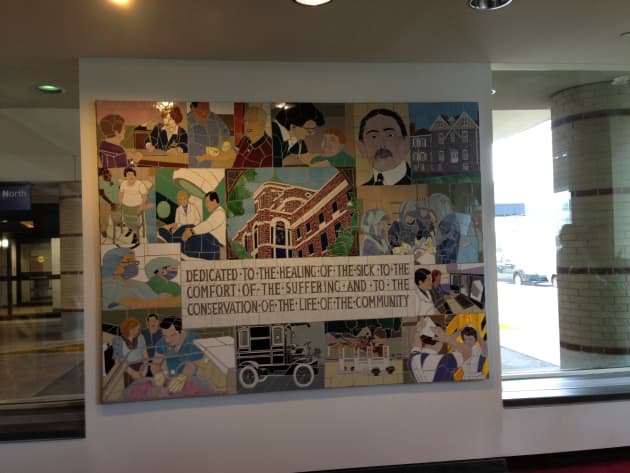 Client: Bryn Mawr Hospital
Location: Bryn Mawr, PA, United States
Completion date: 2013
Artwork budget: $50,000
Project Team
Artist
Jonathan Mandell Designs Inc.
Jonathan Mandell Designs Inc.
Industry Resource
Lee Moskow
Client
Bryn Mawr Hospital
Overview
This 8ft x 6ft wall mounted panel was created for the Warden Lobby of Bryn Mawr Hospital. It was designed to reflect the hospital's 100 plus year history as well as its cutting edge future.
Goals
I worked with members of the hospital's staff in the refinement of my design. I relied on the staff's intimate knowledge of the hospital's history.
Process
This artwork was a collaboration between myself and the hospital staff and administration in order to be able to best tell the hospital's story.
Additional Information
This mosaic panel was created using ceramic tile, mirror, glass and various semi-precious stones and minerals.