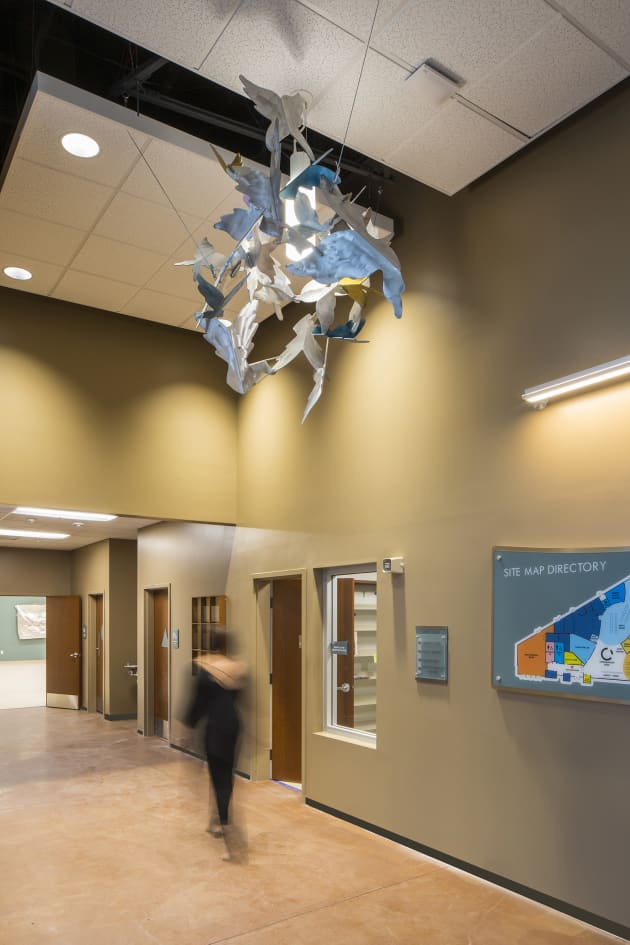 Photo: John Durant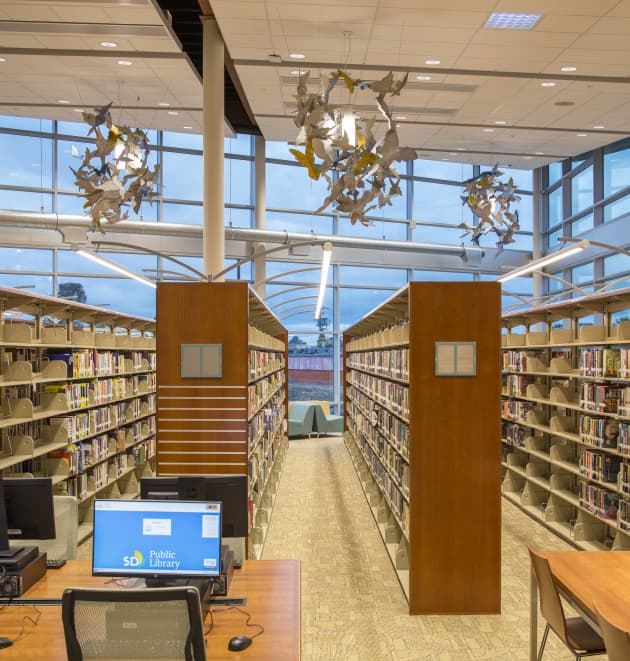 Photo: John Durant
Client: Skyline Hills Library
Location: San Diego, CA, United States
Completion date: 2016
Artwork budget: $140,000
Project Team
Artist
Gail Simpson
Actual Size Artworks
Artist
Aristotle Georgiades
Actual Size Artworks
Overview
These clusters of winged forms gather around the light fixtures as a metaphor for the role of the library in the community.
Goals
The goals were to express the nature of the library and its role in the community, and to connect the interior and exterior of the library.
Process
The artwork was included in a design-team process.