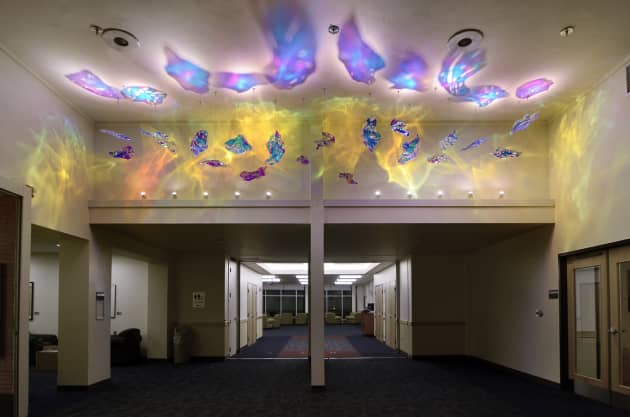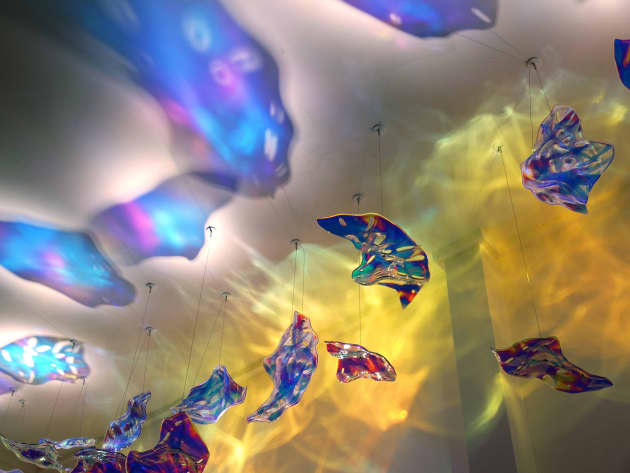 Photo: Bight Day (detail)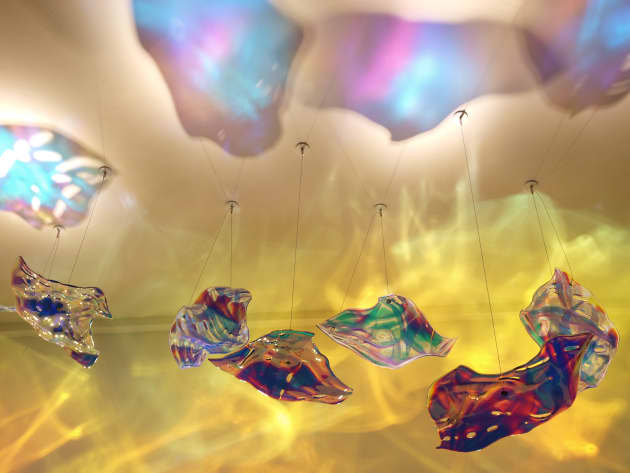 Photo: Bight Day (detail)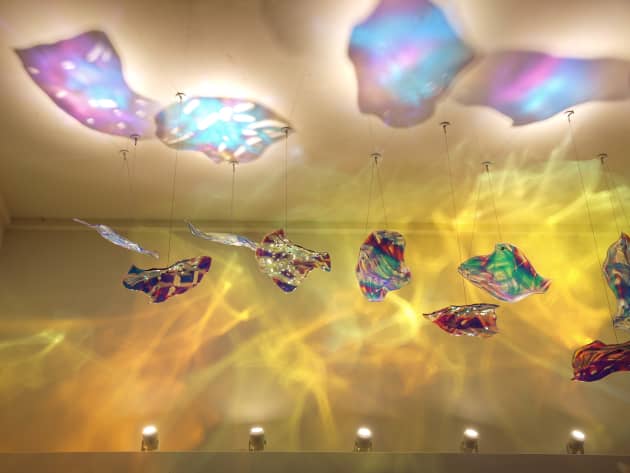 Photo: Bight Day (detail)
Client: Western Oregon University
Location: Monmouth, OR, United States
Completion date: -000
Artwork budget: $13,000
Project Team
Artist
Michele Gutlove
Design Studio GH
Art Consultant
Jeffrey M Hoover
Design Studio GH
Overview
Dynamic reflections, refractions and shadows from 20 pieces of hand-made glass create the illusion of a bright sunny day in Western Oregon University's Werner Center. 48″ x 288″ x 48″
Goals
The goal was to create something special in what was an interstitial space, with no daylight, between a remodeled older building and a new addition.
Process
The space was already built. StudioGH worked with the existing conditions.
Additional Information
The space was positively transformed with a low budget. The art reaches far beyond the twenty pieces of glass with extensive shadows and reflections.