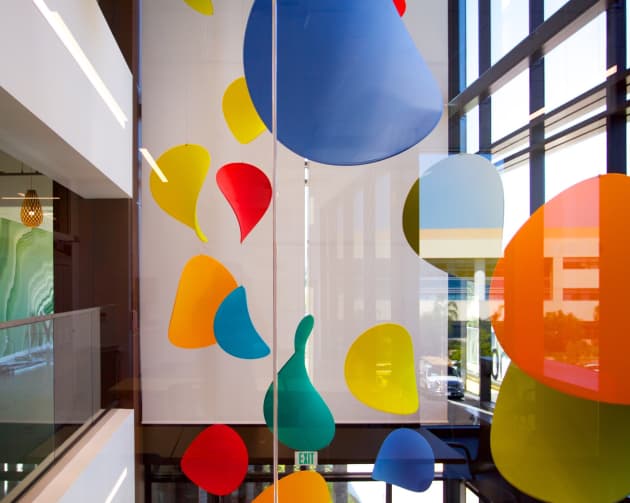 Photo: Studio Lilica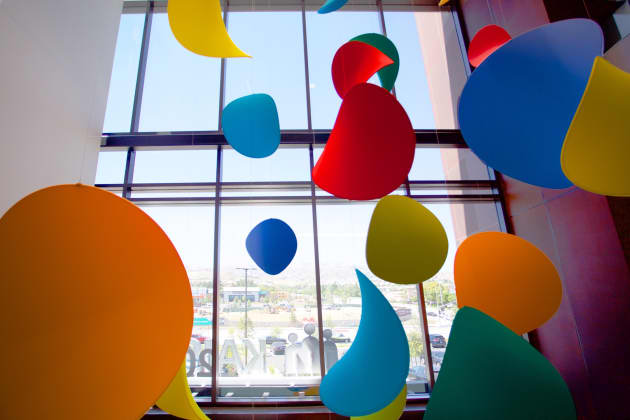 Photo: Studio Lilica
Client: Medical Center
Location: Porter Ranch, CA, United States
Completion date: 2019
Artwork budget: $45,000
Project Team
Artist
Carl Royce
Studio Lilica
Art Consultant
Joanna Burke
Joanna Burke Art Consultants Inc.
Overview
Kinetic mobile sculpture. 26' x 14' x 14'. IFR fabric and polycarbonate.
Goals
The client is a big champion of local artists and wanted to infuse their brand new medical center with artworks that would give patients a great feeling about their choice in healthcare provider. The glass 3-story lobby atrium is a focal point of the building design and is visible from the nearby hills and brand new retail center, effectively serving as an inviting beacon to the thriving hillside community while setting this provider apart from other medical centers in the area.
Process
We worked closely with the art consultant and the client's design director through a series of site meetings and visualization renderings, 3D models and animations to ensure that the sculpture met the criteria laid out in the xxx. We then worked with the architect's drawings to determine installation points and the project manager and contractor to coordinate the final installation. set this healthcare provider apart from other providers in the area.