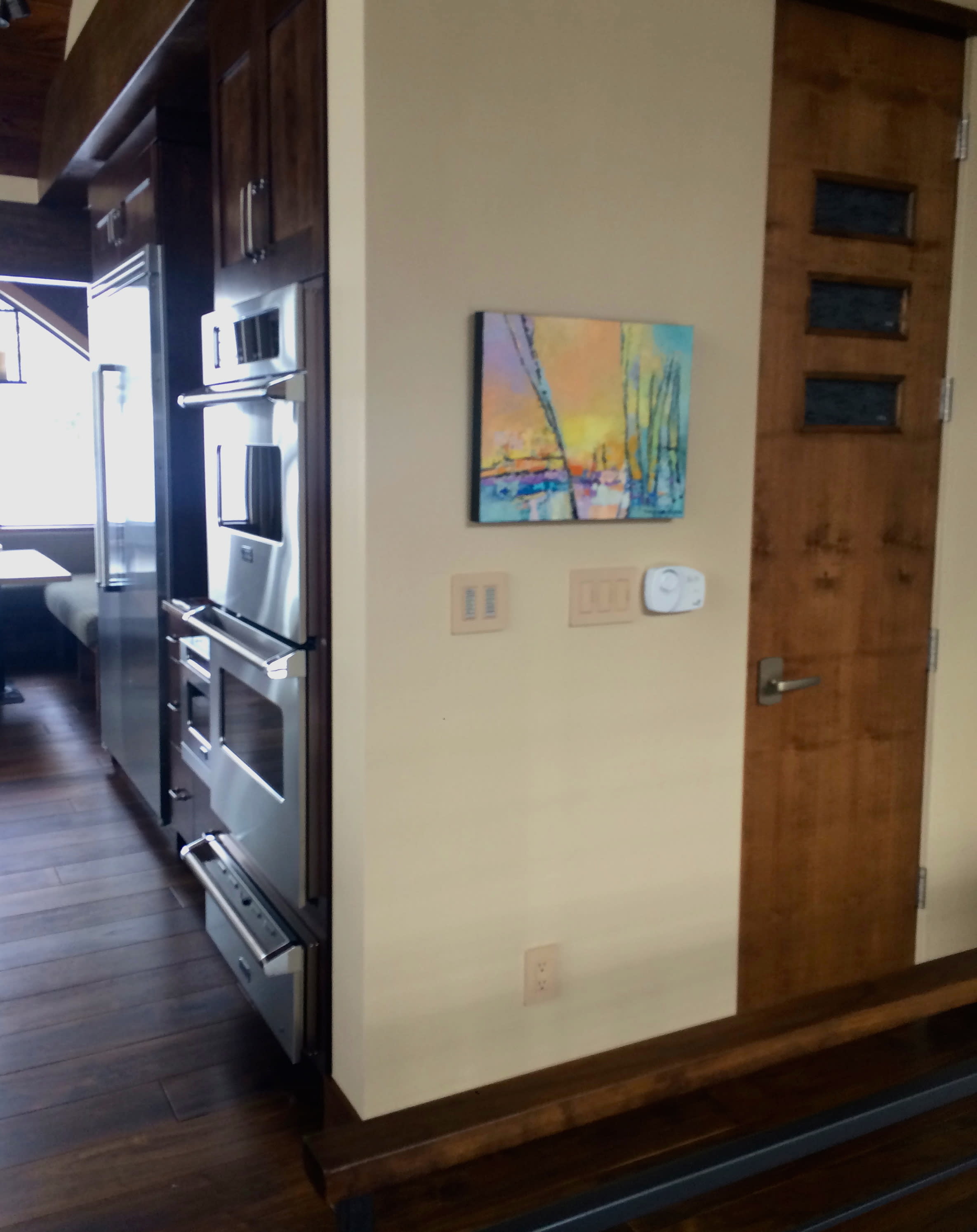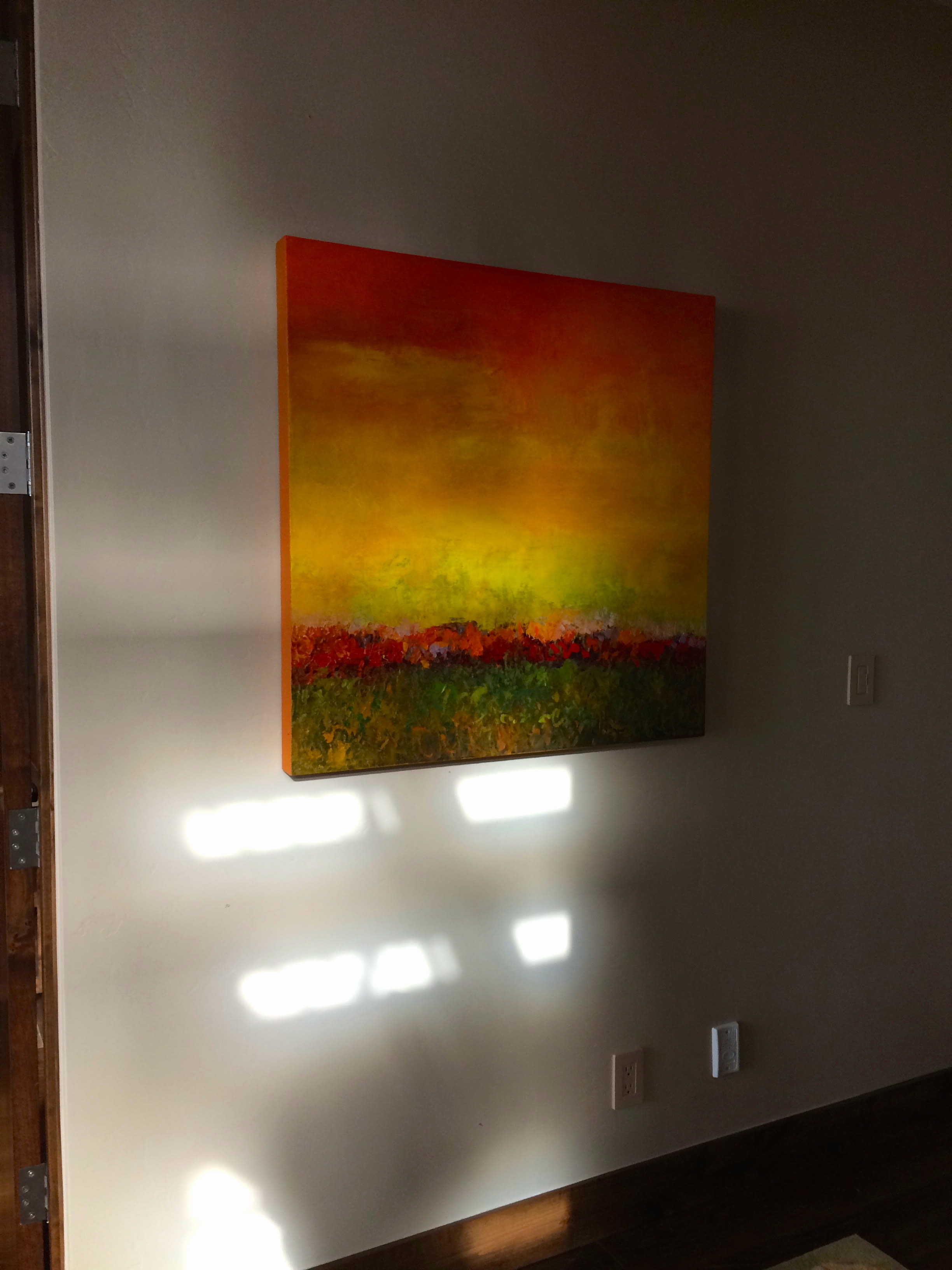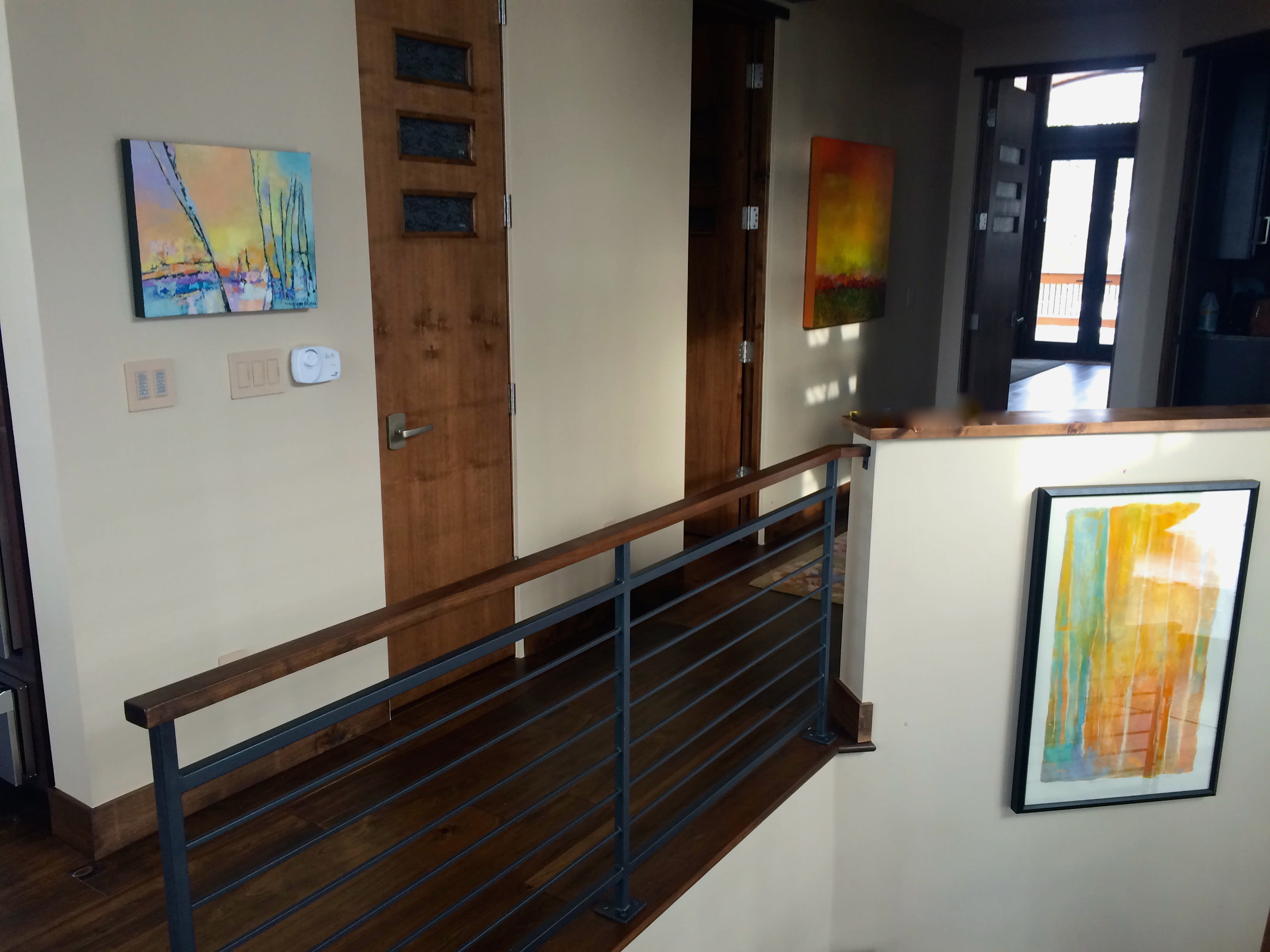 Project
Client: Private Collector
Location: Breckenridge, United States
Completion date: 2015
Artwork budget: $11,000
Project Team
Art Consultant
Meredith Mowry
Artwork Network Gallery
Artist
Tracy Lynn Pristas
Painter Pristas Fine Art Studios
Overview
Clients viewed Tracy Lynn Pristas solo exhibition at Artwork Network Gallery in Denver CO and was drawn to her textured paintings and archival monotypes. Clients established several sites in their new mountain home that they wished to enhance with original artwork. Clients sent photographs of those locations to the gallery. Art consultants at the gallery then digitally placed the pieces that the clients hand-picked onto a client project page. The art consultants presented them with several options and budgets. Clients then purchased the artwork that they loved which best fit their specific sites and budget.
Goals
Fusing the contemporary architecture of this mountain home with artwork that the clients were passionate about was key to their selection process. This home had limited wall space. As the artist whom the clients had established a relationship with it worked to our benefit that I was able to offer them pieces in a wide selection of sizes. The clients final selection included Resplendent Earth Wish, an abstract floral measuring 36 x 36 and abstract tree piece Solitude Mirror 16 h x 20 w. Plus two framed monotypes titled Vague Blue and Seasons Whisper both vertical measuring 42 h x 28 w.
Process
A major part of the collaboration process was that I was able to explain my creative methods to the clients and answer any questions regarding my work at the gallery. This was especially important in explaining the monotypes. This printmaking process is one where I manipulate inks with various tools (brushes, brayers, rags, etc.) on a glass surface and then layer the ink colors. Because there are no permanent marks created on the plate surface, it is not possible to create multiples of the image. Therefore the end product is a one-of-a-kind work on paper with archival inks on BFK Rives 100% cotton, acid free printmaking paper. Works on paper such as monotypes can offer clients a lower price point that still allows for them to own an original.