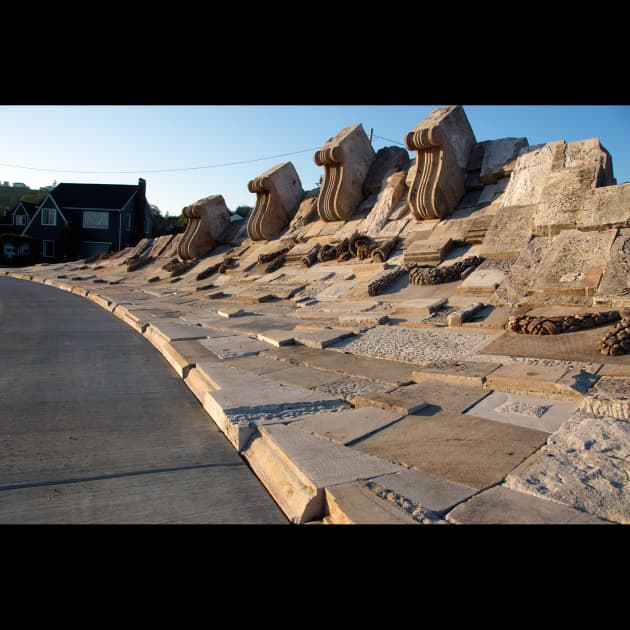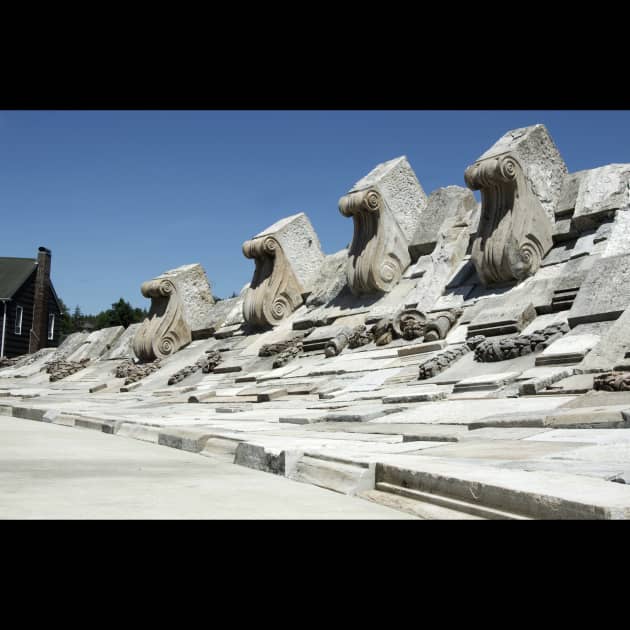 Photo: Adam Kuby
Client: City of Aberdeen, WA
Location: Aberdeen, WA, United States
Completion date: 2013
Artwork budget: $115,000
Project Team
Landscape Architect
Adam Kuby
Overview
When Aberdeen's historic 1909 high school burned down in 2002 the city salvaged many of the sandstone blocks from the ruins, but without knowing how they might be reused. Inspired by the stones and craftsmen who carved them, the blocks now take the form of a cresting ocean wave sited along this coastal town's main thoroughfare.
Goals
Challenge was to use existing salvaged materials and to site artwork in a busy intersection.
Process
Worked with city to site artwork and landscape architect on plantings.