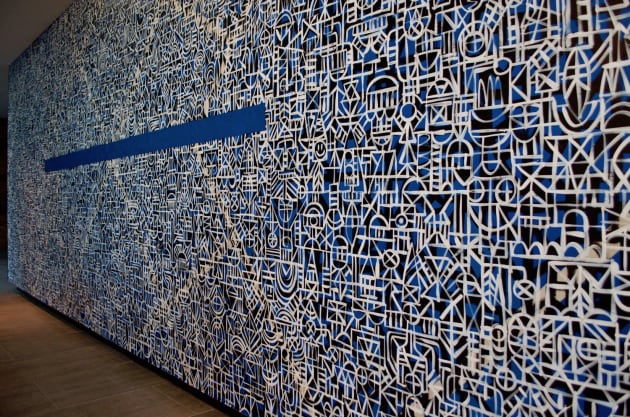 Photo: David Spencer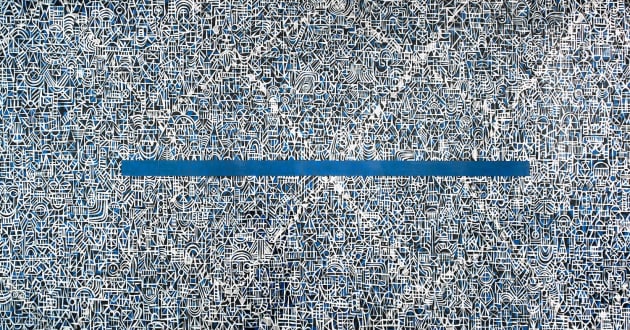 Photo: David Spencer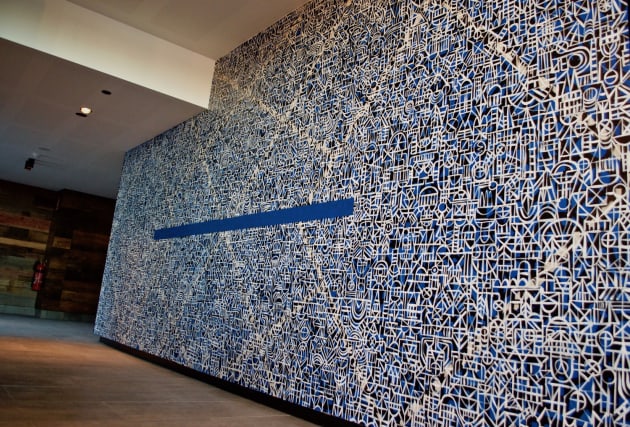 Photo: David Spencer
Client: BGC Developments
Location: Perth, Australia
Completion date: 2017
Artwork budget: $4,500
Project Team
Client
Ross Catalano
BGC Development
Artist
David Spencer
Crashcut Productions
Overview
Create a dynamic, striking and original painting for an interior wall in the Aloft Hotel bar. Dimensions are 3 metres (9.8 feet) by 6 metres (19.6 feet). I used a restricted palette of acrylic paints.
Goals
The designer's goal was to showcase local artists to the hotels visitors. Focusing on this talent over international commissions, presented a fresh character of the hotel and a unique artistic reflection of the city.
Process
I actually met all the head of the development randomly at a bar a couple of nights before I started and we got along so well. We intended on doing a project together until we realised I was already working for him! Serendipity or what?
Additional Information
19 hours over 2 days (and 7 coffees) saw me get through this mighty big and detailed painting at the new Aloft Hotel in Perth. Shoulder was sore, but I'm immensely proud of the finished painting!