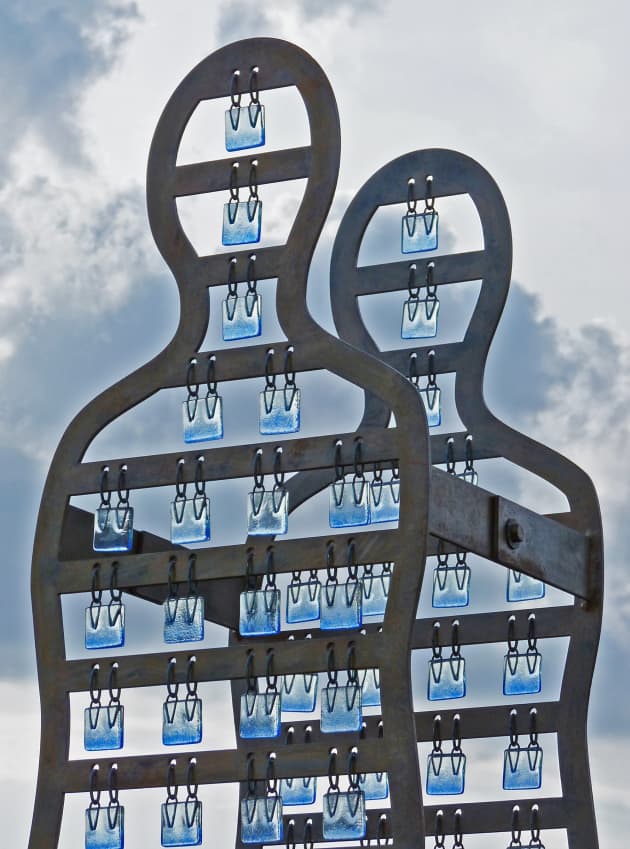 Photo: Peter Mangan
Client: Texas Department of Transportation
Location: Lubbock, TX, United States
Completion date: 2014
Artwork budget: $20,000
Project Team
Public Art Agent
Joe Arredondo
Overview
This sculpture was made to be part of the Art on the Llano project. Large outdoor sculptures are placed at major high traffic interchanges in Lubbock, TX. This sculpture will be in place for two years.
Goals
The scale, materials, and subject matter were taken into consideration for this commission.
Process
A representative from TXDOT discussed scale, location, and related issues. He and a work crew assisted in the installation. Texas Tech University handled the honorarium payment of $4000. plus $500. for installation costs.