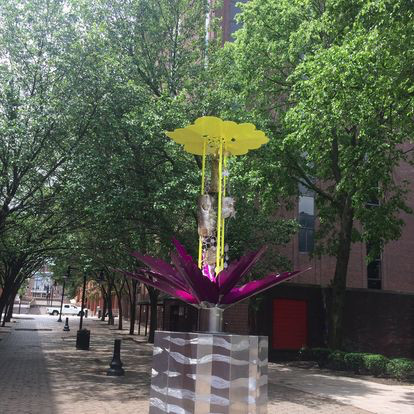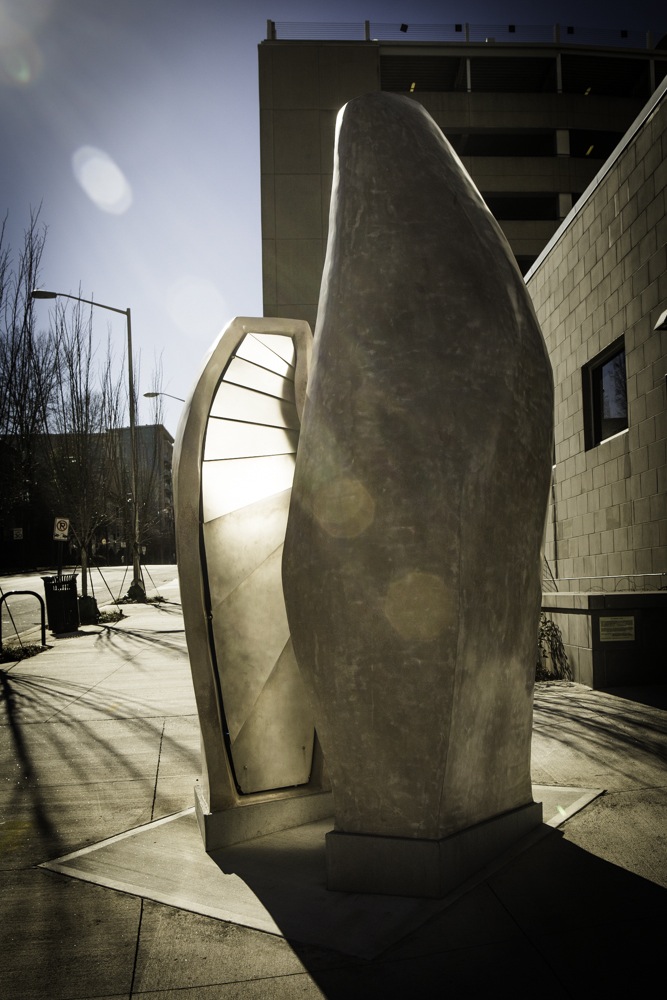 Project
Hyatt Midtown Atlanta/Noble Investments
Atlanta United States
2013-08-15
Artwork budget: 75000
Project Team
Artist
Anthony T. Cerilli
Industry Resource
Americo Fabrication & Design
Overview
The project consists of two freestanding sculpted and polished concrete with stainless steel panels and LED lights that appear at night. The large one is 14' high and 5' wide, the smaller one is 11' high and 3' wide. The two pieces take up 30 square feet with spacing.
Goals
The intention for this piece is to have it fit cohesively with the design of the new building as well as the site where it will be placed. The space between the two forms is reminiscent of the history of the area in association with Tight Squeeze of the 1860's as well as the following Blooming Hill community of the late 1800's. We hope that the sculpture will provide an implied gateway for pedestrians and Hyatt residents to pass through the area on their way to Piedmont Park or as they walk around the neighborhood. As the new Hyatt sees renovations both inside and out, this form will provide an expectation of what one will discover inside the hotel. The color of the outer structure carries the warmth of the interior of the hotel and houses the faceted stainless steel. The gaps between the faceted metal are illuminated from within and create an aura of interest emanating from the interior of the two forms. The faceted steel makes a direct reference to the front desk that hotel guests will see upon first entering the building, cohesively connecting both inside and out.
Process
This project was a big undertaking that involved about a year for planning and fabrication. We worked with Noble Investment Group who was renovating a old hotel to become a new Hyatt for Midtown Atlanta. It was a design contest that was offered to SCAD Atlanta. Students proposed designs and worked in teams. There were several meetings with Noble's designers who are nationally known. TVS Designs gave presentations on the interior of the hotel's concept drawings . The teams gave several proposals with renderings, models, historical, and inspirational interests. Blooming Hill was selected and professor Gregor Turk guided the team to the end . Susan Krause the head of SCAD Atlanta sculpture department was in charge of seeing the project though the end. Stephen Bodnar the head technician lead the project budget and materials. Lee Barry Todd was in charge of the legal and financial aspects of the project. Anthony T. Cerilli, Chris Reynolds, Jeffry Loy, Brian Bullard, and Mark A Wentz were the main fabricators along with help undergraduate students.