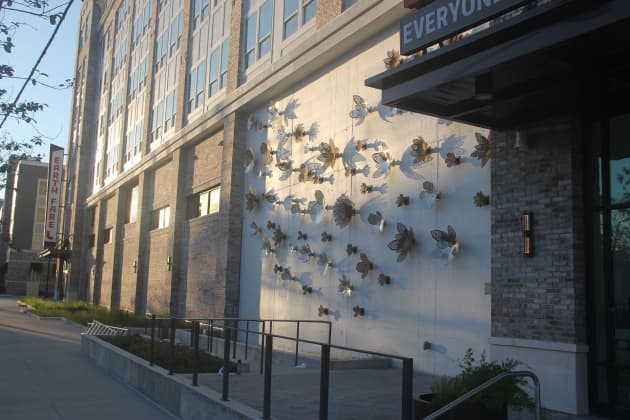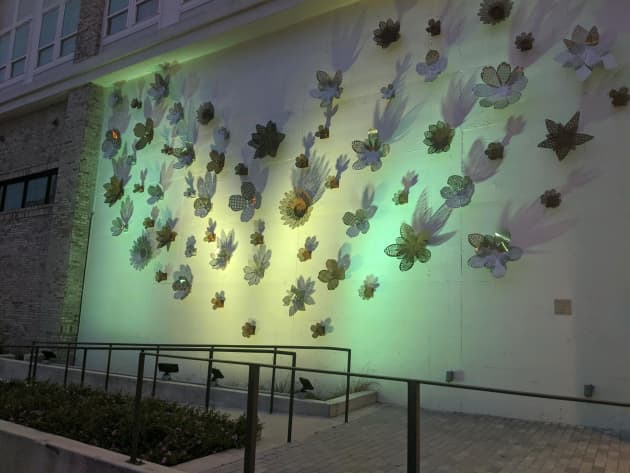 Photo: Crescent Communities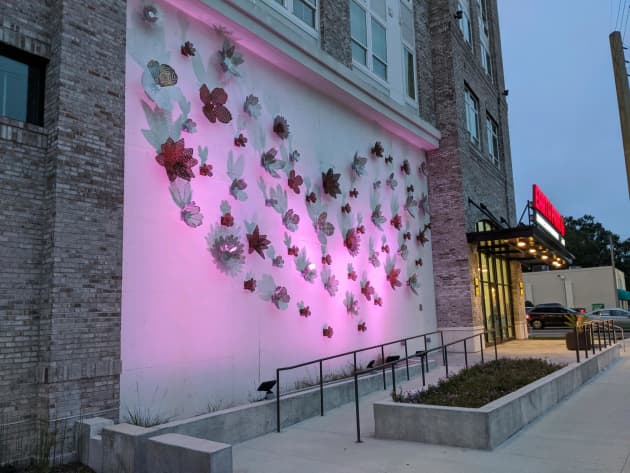 Photo: Deedee Morrison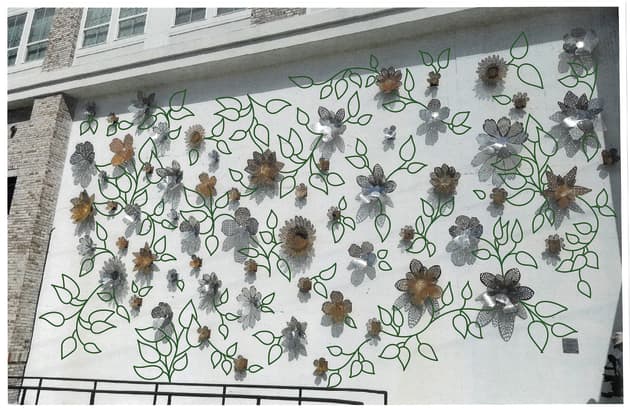 Client: Novel Crescent Communities
Location: Orlando, FL, United States
Completion date: 2019
Artwork budget: $75,000
Project Team
Client
Novel Crescent Communities - Orlando, FL
Crescent Communities
Industry Resource
Mike Williams
Spec Fab Services
Overview
Large scale environmental public art project for Novel Crescent Communities – Orlando, FL
40'L x 26'H
Laser Cut Stainless & Corten Steel with Choreographed LED Lighting
Design Inspiration: Florida's Native and Endemic Wildflowers
Goals
The Bloom sculpture and LED Light programming celebrates the unique ecological significance of Florida's biodiversity. Biodiversity, or "biological diversity," refers to the variety of plants, animals and other living things in a particular area or region. The flower patterns and shapes are inspired by seven native and endemic wildflowers that bloom in Orange County, Florida. The goal of the artwork is to foster public recognition of the spectacularly diversity of Orange county and recognize a treasure that's to be valued and habitats to be protected.
Process
The artist worked with the landscape architects in selecting the species that represent the wildflower species native or endemic to the Orlando area. A grouping or a field of wildflowers is one of the most beautiful experiences we can encounter in nature. But wildflowers also support entire ecosystems for pollinators, birds, and small animals on a micro scale. Butterflies and other insects, small birds, and animals depend on seeds, nectar, and pollen for their food supply and life support system.The natural plants have adapted to an amazing array of habitats and microclimates in the region, achieving a balance with other living things and forming the foundation for all life
Additional Information
Florida is ranked as the seventh most biologically rich state in the continental U.S with 4,368 unique species with 14.3% of these species considered "At Risk". The landscapes of Florida represent a rare jewel in America's crown of great natural spaces. The Coastal Plain has 1,816 endemic plants and has suffered an 85.5 percent loss of natural habitat. Florida is entirely within the Coastal Plain and is the richest area biologically, but also the most threatened.