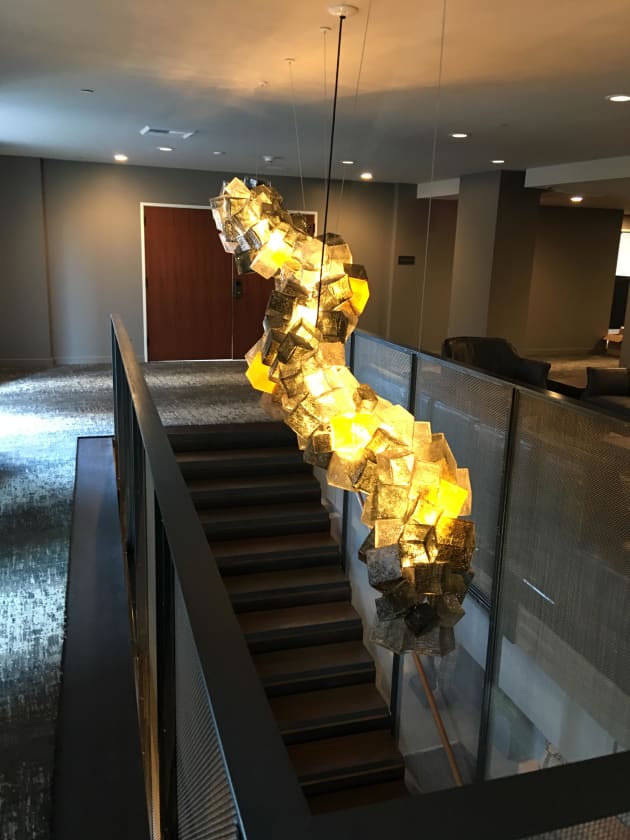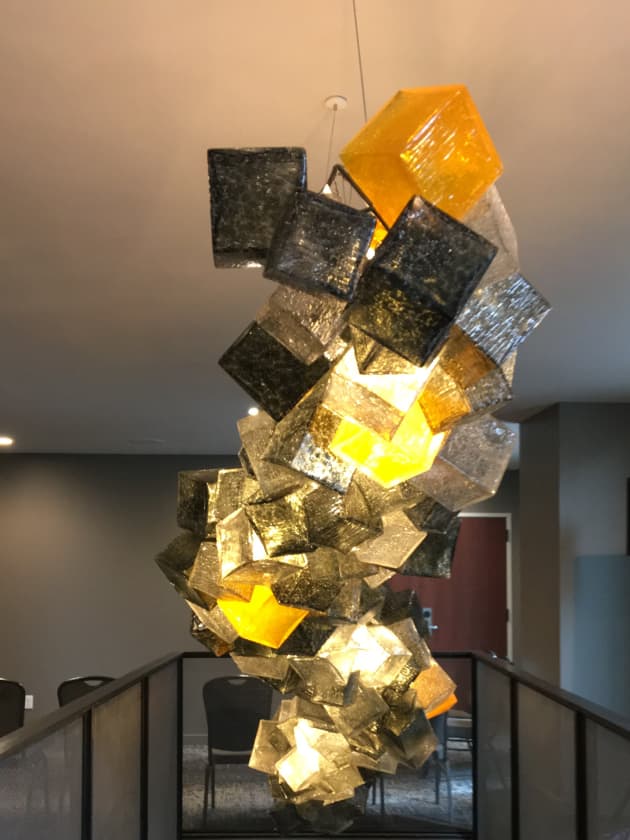 Photo: JOseph McDonnell
Client: Thompson Hotel
Location: Seattle, WA, United States
Completion date: 2016
Artwork budget: $90,000
Project Team
Artist
Joseph McDonnell
Atelier McDonnell
Overview
This was an open stairwell which called for a suspended chandelier. The chandelier stands at 40 inches by 15 inches by 40 inches and was made of blown glass and stainless steel.
Goals
To enhance the lobby of this hotel, whose color palette was dark and grey.
Process
The Artist Joseph McDonnell and The Tompkins Hotel.The design team of the developer favored Joe using smoked glass because most of the interiors were dark and grey and really loved the added amber, enriching the smoked glass.