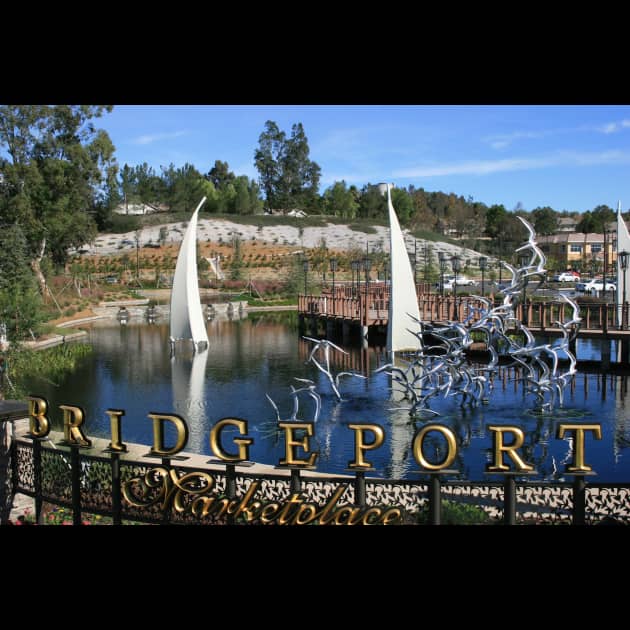 Client: Intertex Corporation
Location: Valencia, CA, United States
Completion date: 2008
Artwork budget: $65,000
Project Team
Artist
Douwe Blumberg
Douwe Studios
Overview
65 cast aluminum birds, each over 5 feet in wingspan rise from the lake surface to over 17 feet in the air. This piece was a unique engineering challenge, and has proved extremely popular.
Goals
This work was designed as a "gateway" artwork for a uniquely landscaped shopping mall in Los Angeles. Surrounded by ponds and walking paths, this visionary retail center was intended to be more than a collection of retail space, but a community gathering area. As such, the pond was placed at the intersection which gave me the vision of creating a work on the actual surface of the water. It was important the piece resonate nature, be tall and bright enough to attract attention and make a statement day and night.
Process
This piece required intensive collaboration with all involved in the site development. We had to design and install footings during pond construction and there were many inherent challenges posed by installing such a large piece on the pond once it was filled.
Additional Information
This was my first "Bird-themed" work and as such was extremely challenging both technically and artistically. The work is completely self-supporting and is extremely strong, yet had to appear light and airy. Much engineering and technical research was required but all proved successful and I have used this piece as a "conceptual launching pad" for other, even more aggressive designs.