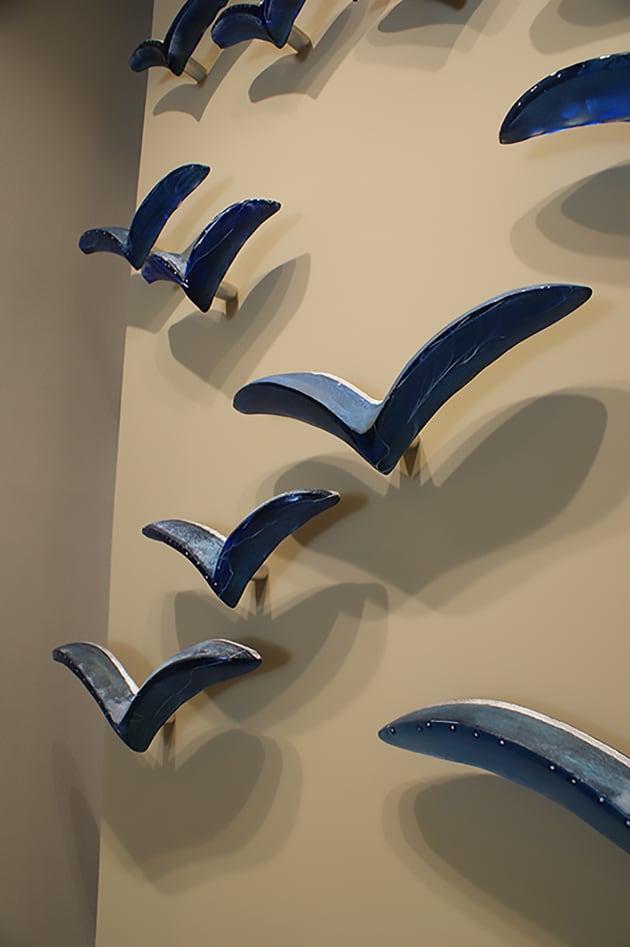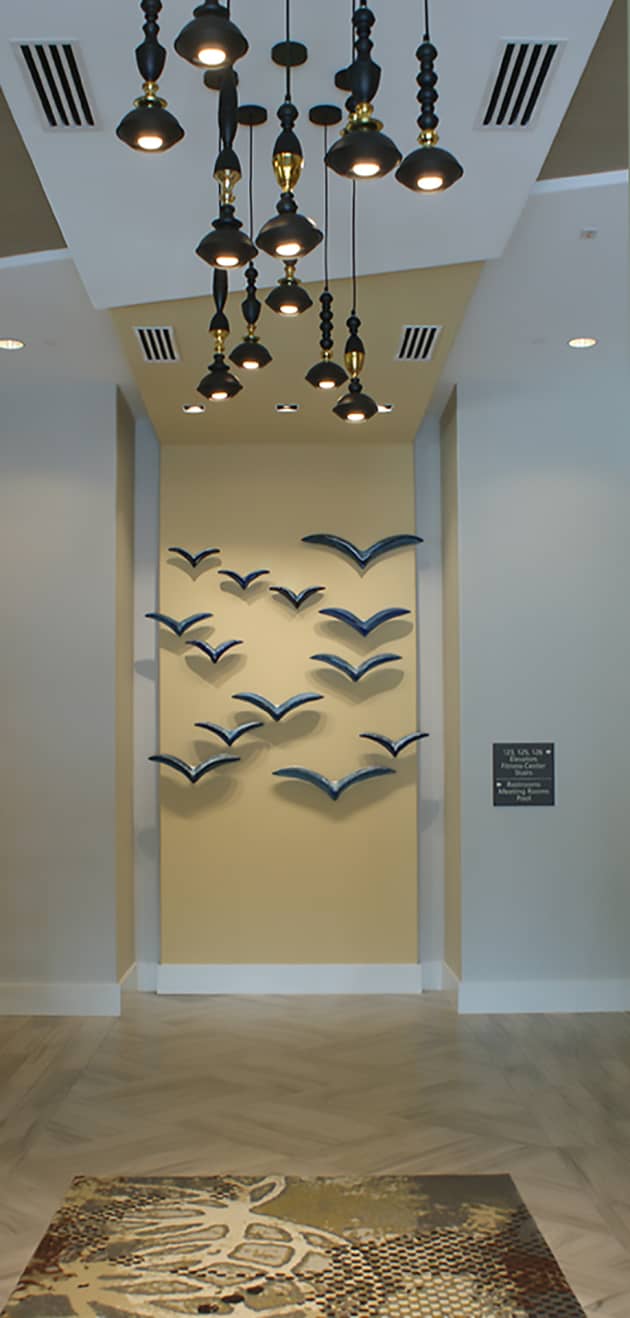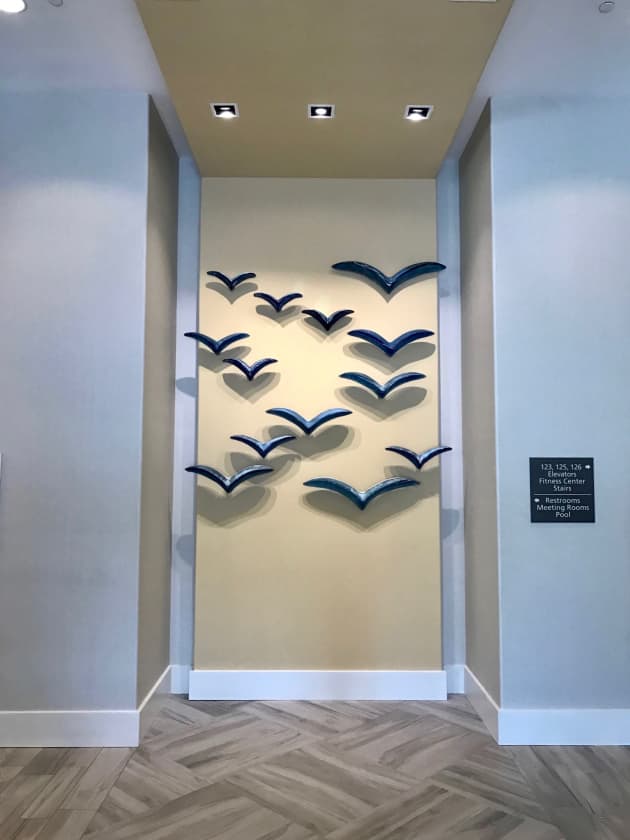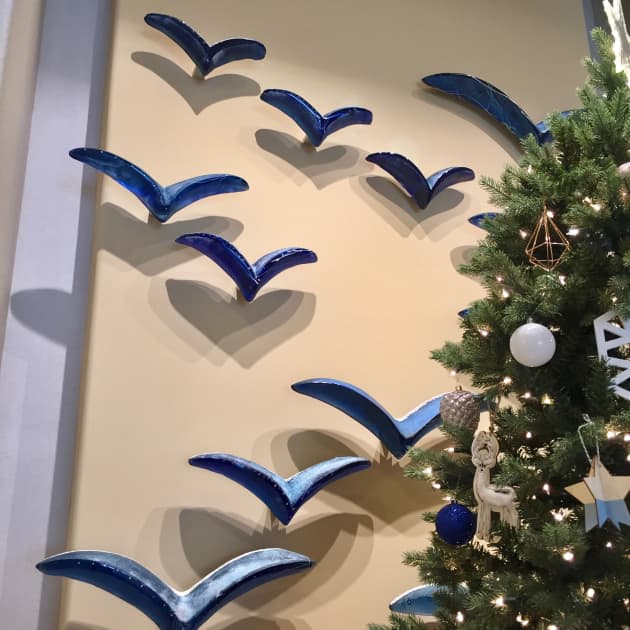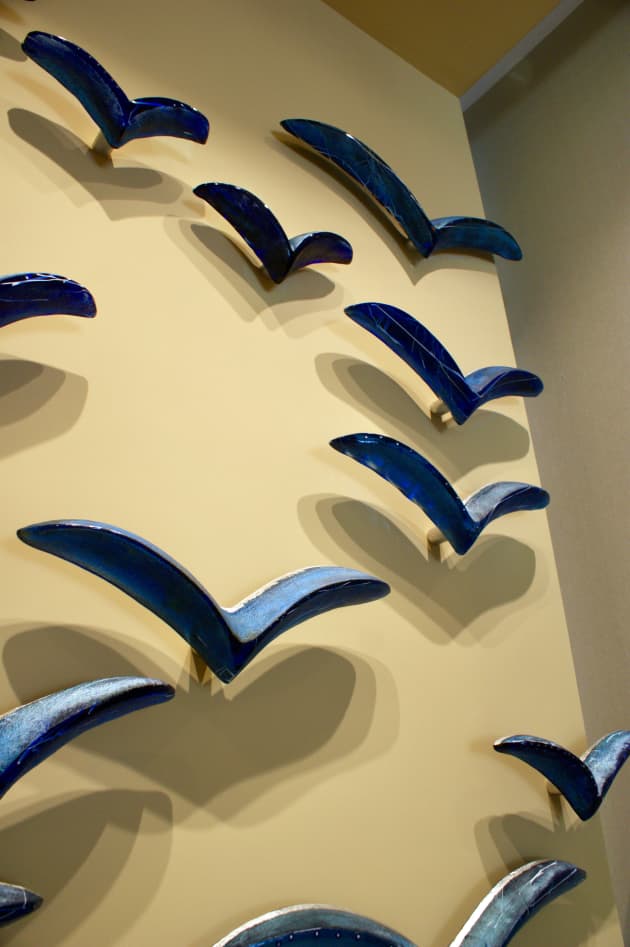 Client: Hampton Inn & Suites
Location: Tampa, FL, United States
Completion date: 2016
Artwork budget: $10,000
Project Team
Artist
Susan Gott
Phoenix Studio & Gott Glass Gallery
Client
Hampton Inn & Suites
Hampton Inn & Suites
Overview
13 cast glass Cobalt Blue Birds with silver and gold leafing accents.
Goals
The goal of this installation project was to aesthetically convey the strength and beauty of glass in a space that would emphasize its luminous and transparent qualities in an abstract bird-like form, which would reflect the symbol of the bird used in an airport/avian themed hotel.
Process
Each bird was individually cast into a rigid sand mold, which was uniquely carved giving each bird a similar form, but individually unique design. After the casting process, then each bird was cold worked; opening a line facet in the piece that would accentuate its transparency bringing that line up to a high polish which would allow a depth of vision straight through the entire piece.