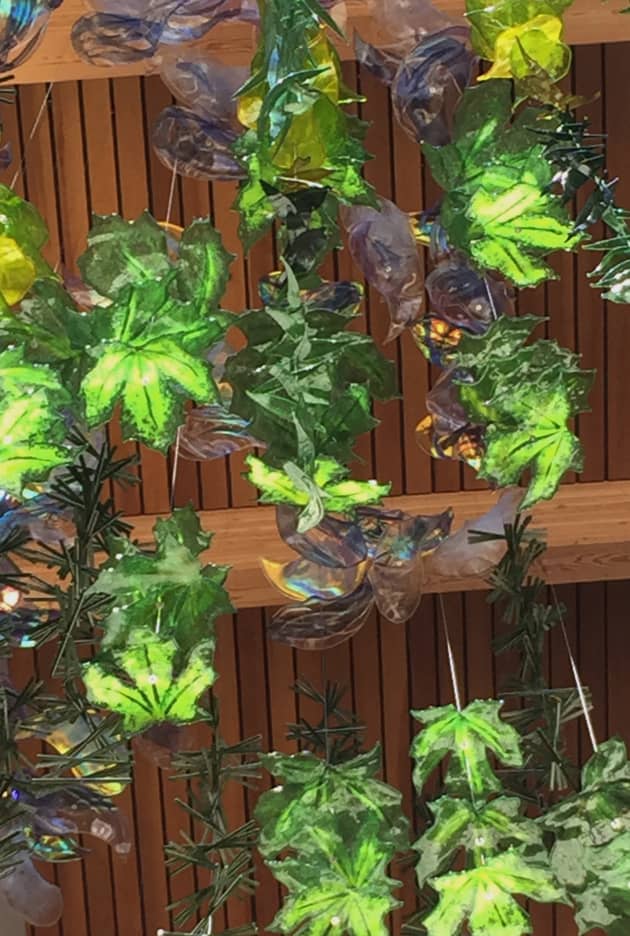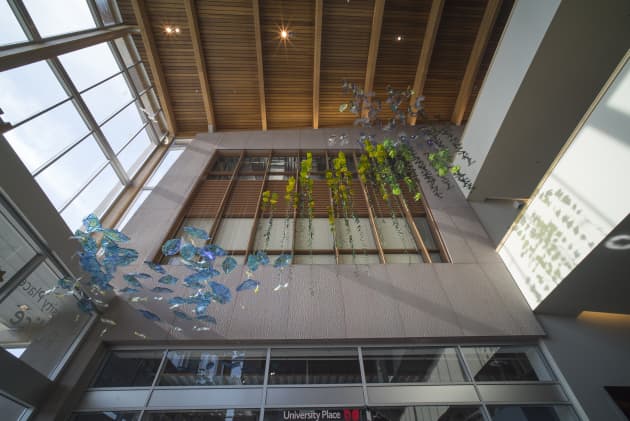 Photo: Zev Hoover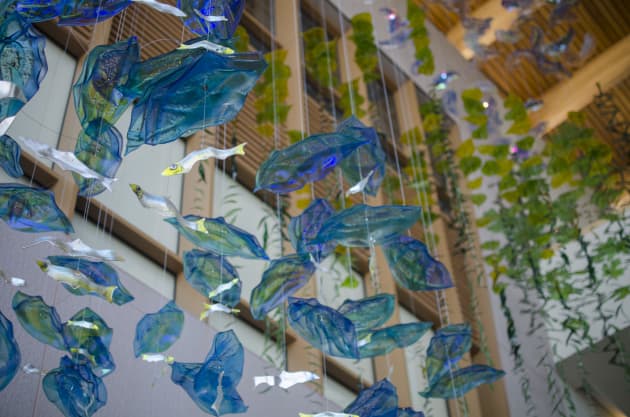 Photo: Zev Hoover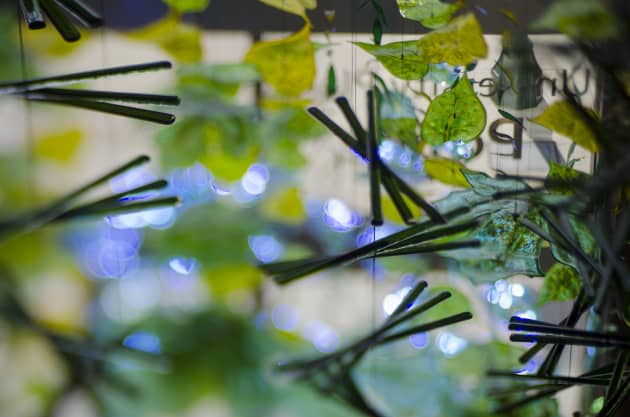 Photo: Zev Hoover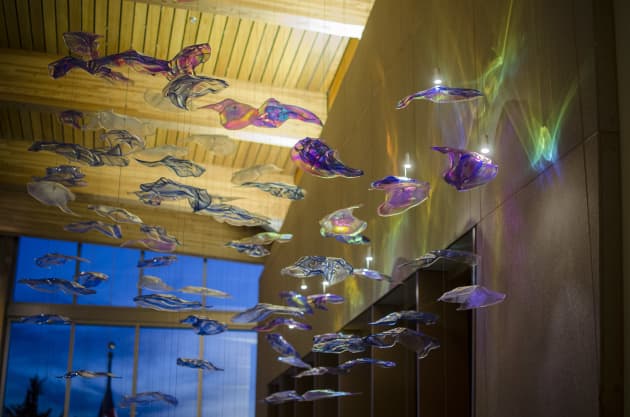 Photo: Zev Hoover
Client: UP for Arts
Location: University Place, WA, United States
Completion date: -000
Artwork budget: $100,000
Project Team
Artist
Michele Gutlove
Design StudioGH, LLC
Art Consultant
Jeffrey M Hoover
Design Studio GH, LLC
Overview
Between Sea and Sky, installed at the Library and Civic Center atrium in University Place, Washington. The dimensions are sixty feet by forty two feet by sixteen feet.
Goals
Between Sea and Sky welcomes the visitor with an impression of a slice of the land nestled beside Puget Sound in ever changing light. Ponderosa Pine seem to touch the sky with slender fingers. Western balsam poplar quiver in greens and ambers, while big leaf maple leaves hover like umbrellas, and Pacific willow reach down. The sky is dappled with glaucous gulls and the sea sparkles with Pacific herring.
Process
The community used the artist proposal for a fund raiser, and raised more money quicker than anticipated.
Additional Information
This a celebration of the ubiquitous, the most common of wildlife in this uncommonly beautiful place.