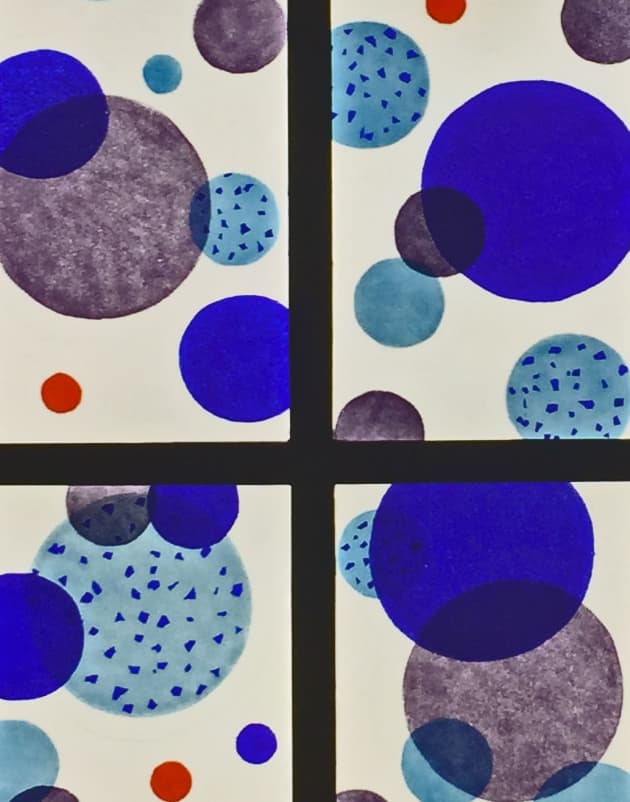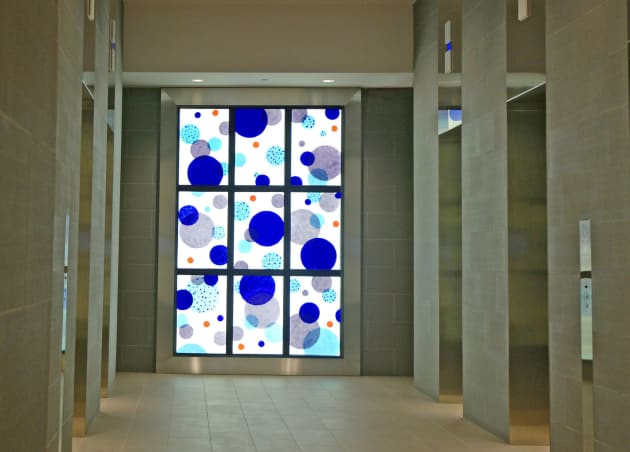 Photo: Washington Glass Studio
Client
Location: Bethesda, MD, United States
Completion date: 2016
Project Team
Artist
Michael Janis
Washington Glass Studio
Artist
Erwin Timmers
Washington Glass Studio
Artist
Tim Tate
Washington Glass Studio
Artist
Audrey Wilson
Washington Glass Studio
Overview
Washington Glass Studio recently completed commissions for artwork for 2 separate building entry lobbies in a refurbished downtown Bethesda, MD. Working with the developers' art consultants, Washington Glass Studio created floor-to-ceiling glass artwork was designed to be fully backlit with LED panels, giving the artwork a strong visual punch.
Goals
The artwork was to be a strong element for the main lobby axis of the building entry- and it was to be internally illuminated to have the artwork bring light and vibrancy to the space. The artwork had to be low maintenance as well. The colors and patterns were to be approved at every step of the process.
Process
The design architect had input into the design of the artwork so that it enhanced the clean, minimal design aesthetic of the building. Recesses for the artwork LED transformers and electrical were coordinated with the designer and the engineer so that the artwork was seamlessly integrated.