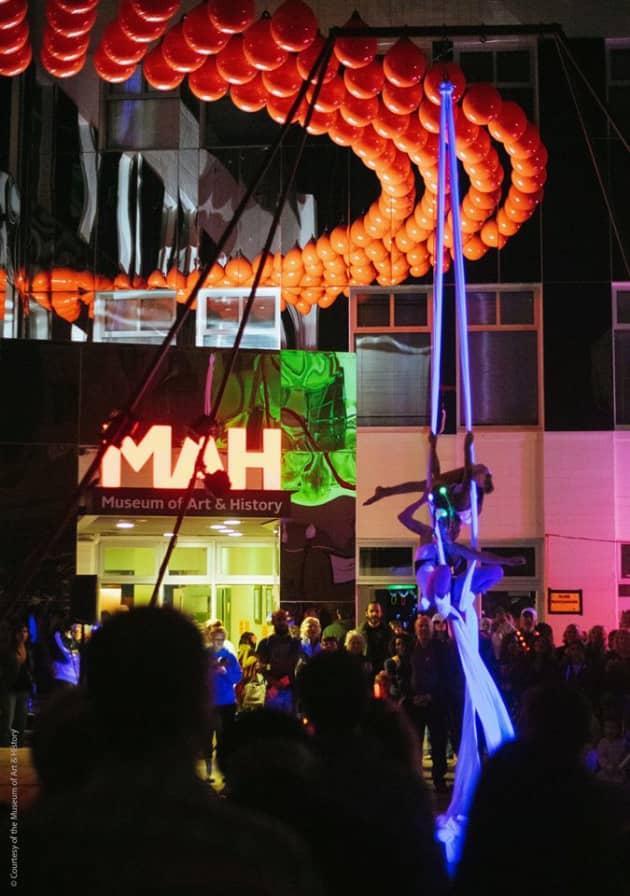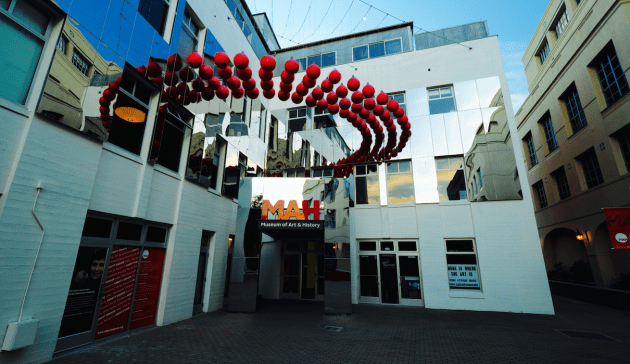 Photo: Cole Bunyapamai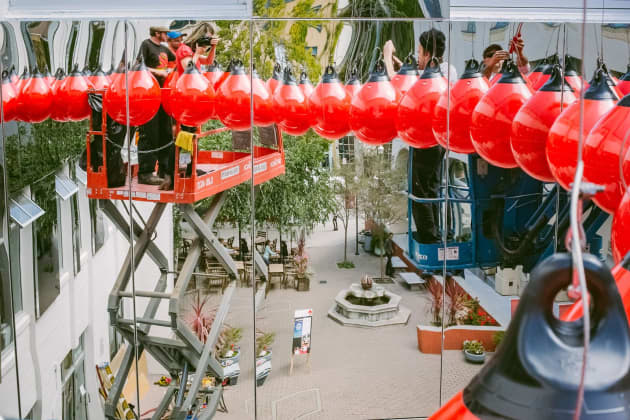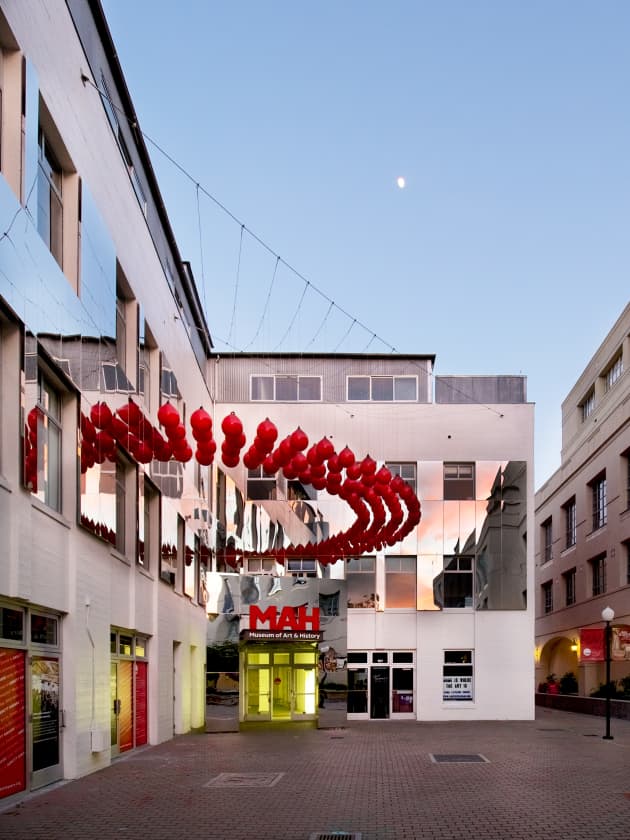 Photo: Cole Bunyapamai
Client: Museum of Art and History
Location: Santa Cruz, CA, United States
Completion date: 2015
Artwork budget: $130,000
Project Team
Industry Resource
Mark Sabatino
Gizmo Art Production Inc.
Artist
Tim Phillips, Designer
Gyroscope
Public Art Agent
Crystal Birns, Project Manager
Arts Council Santa Cruz County
Overview
The transformation of the Santa Cruz Museum of Art & History began with cladding the 40 foot high facade of the museum with custom formed mirrored stainless steel panels which formed the backdrop for the installation of the sculpture "Beacon" designed by Tim Phillips of Gyroscope. The work included design, engineering, sub-subcontracting scaffolding, gutter replacement and paintwork to prepare for the 88 custom mirrored panels and sculpture. The fabrication and installation was done by Gizmo Art Production.