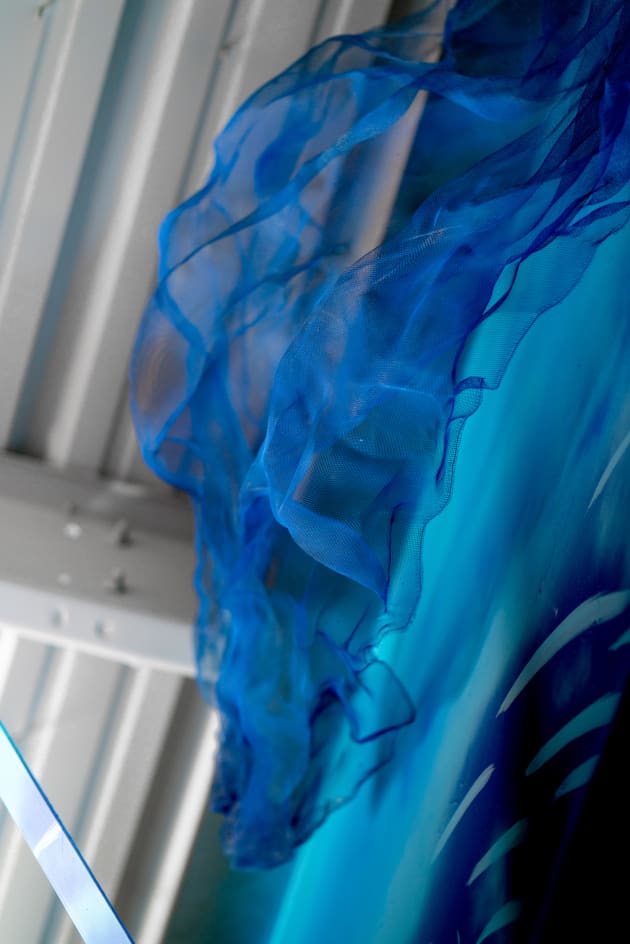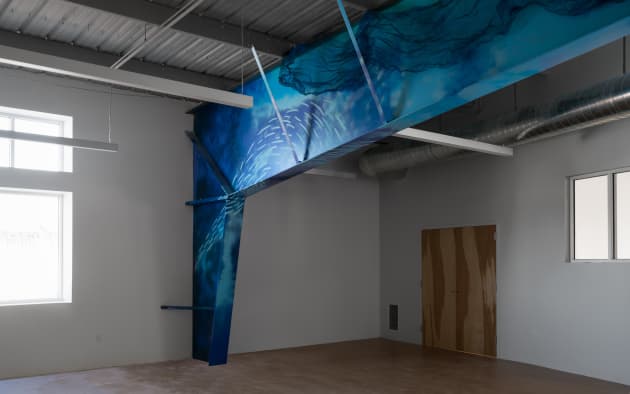 Photo: Taylor Brown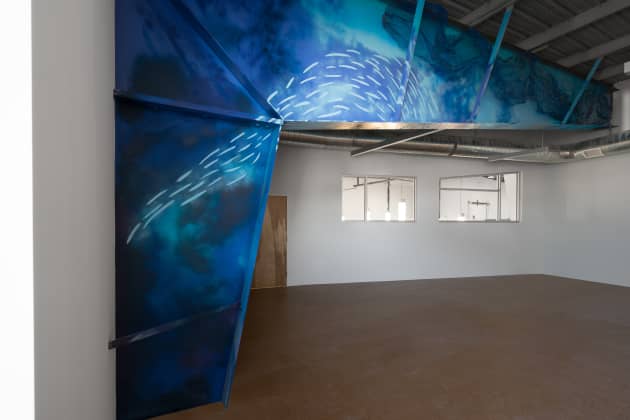 Photo: Taylor Brown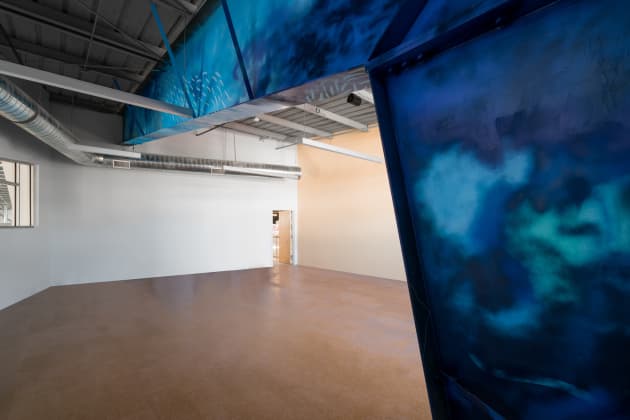 Photo: Taylor Brown
Client: Momentum Climbing Fitness
Location: Houston, TX, United States
Completion date: 2017
Project Team
Artist
Falon Mihalic
Falon Land Studio LLC
Client
Momentum Fitness
Momentum Climbing Fitness
Overview
The Bayou Meander commission was a large scale mural reminiscent of a Houston Bayou painted onto a large structural steel beam that spanned across the yoga studio of a climbing gym. The beam itself spans the larger 40,000 square foot complex of climbing gym, but is painted specifically within the yoga studio to create an integrated mural in a more intimate setting. The work plays into a larger theme of nature-inspired artworks installed throughout the facility.
Goals
The goal was to create a visually soothing piece for the yoga studio that did not require any floor space. The facility was under construction as the artwork was commissioned, so the piece was integrated into already built components of the space.
Process
The collaboration process was between the project curator, the facility managers, yoga instructors, and the artist. The facility managers were inspired by the mural being experienced while doing yoga. As a component of the ceiling, the mural becomes a focal point for yogis while doing ab work, floor exercises, and yoga poses on the back. Several standing yoga poses also require the yogi to turn their gaze upward to the ceiling. For each of those poses, they have a view to the mural. The collaboration process was very hands-on with the facility managers and yoga instructors on site while the mural was painted. The curator, managers, and yogis were enthusiastic and inspired throughout the installation process.