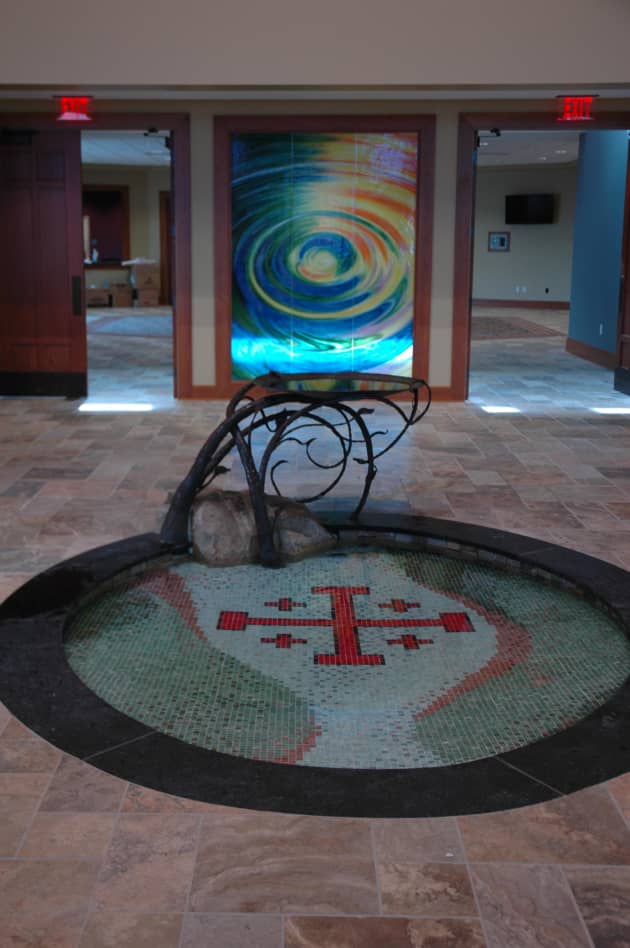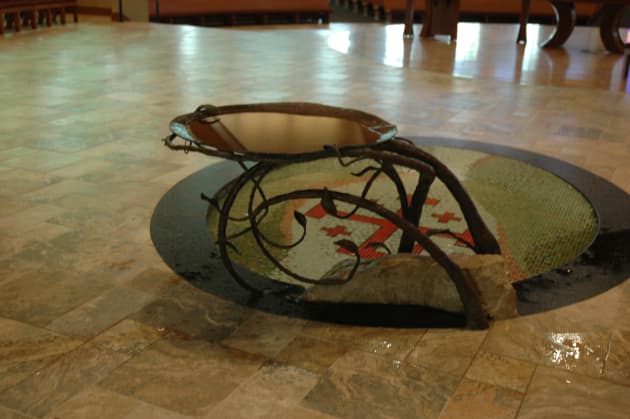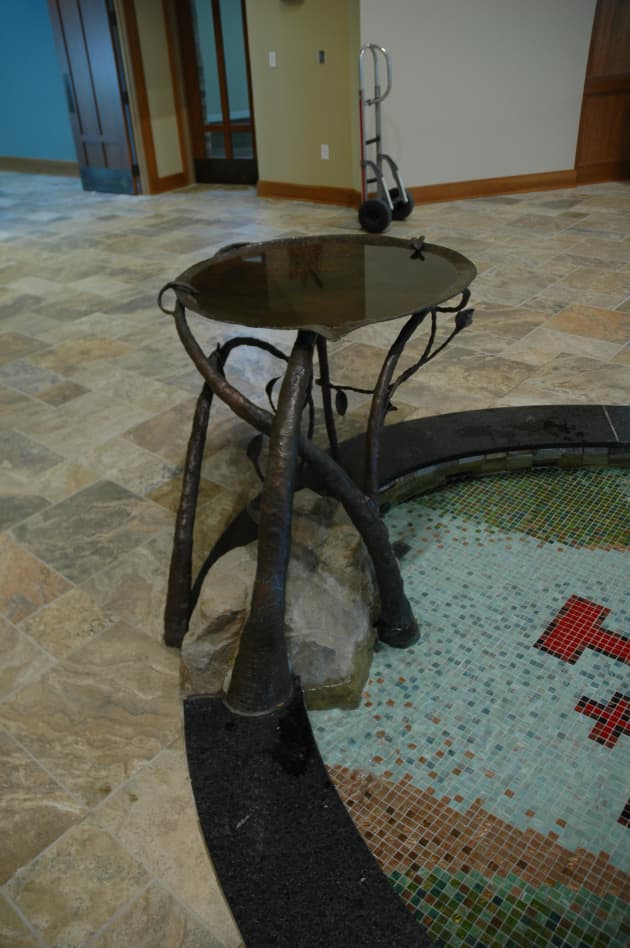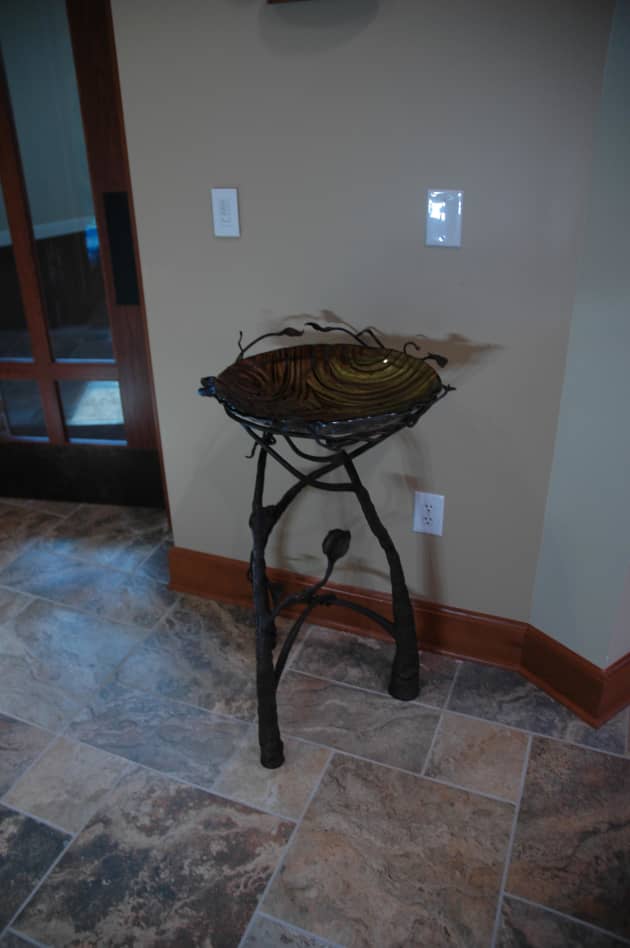 Client: St. Michael's Church
Location: Louisville, KY, United States
Completion date: 2013
Artwork budget: $38,000
Project Team
Artist
Craig Kaviar
Kaviar Forge
Overview
The boulder was found at the site where the church was originally built, and the patina of the copper set to complement the stone, as though growing from the earth around the boulder, symbolic of the rock the Christian church was founded upon. In addition to the font there are four holy water containers with slumped glass.
Goals
St. Michael's Church is on the edge of a forested area. The rapidly growing congregation sought to reflect the surrounding nature within the indoor sanctuary. We collectively chose a copper base held up with branches, flowing into the basin below.
Process
I worked with an architect, priest, and members of congregation to determine the design. I also created accompanying holy water fonts at the church entrances.