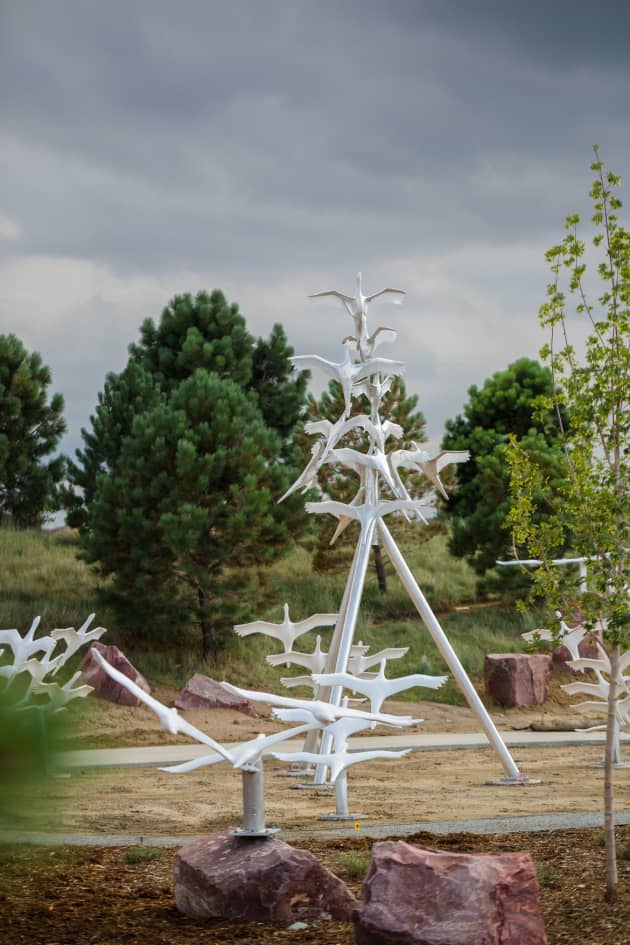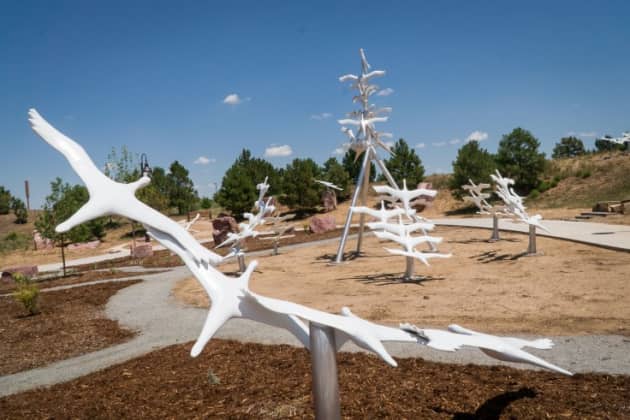 Photo: Stephanie Wolf CPR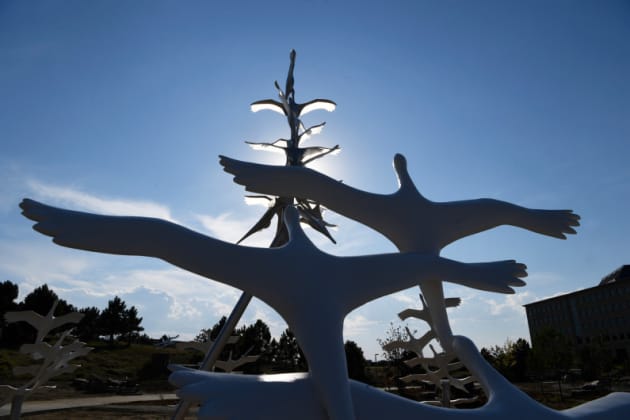 Photo: Unknown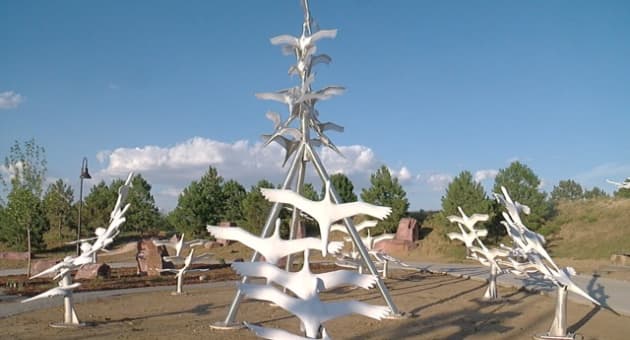 Photo: Deb Stanley Denver 7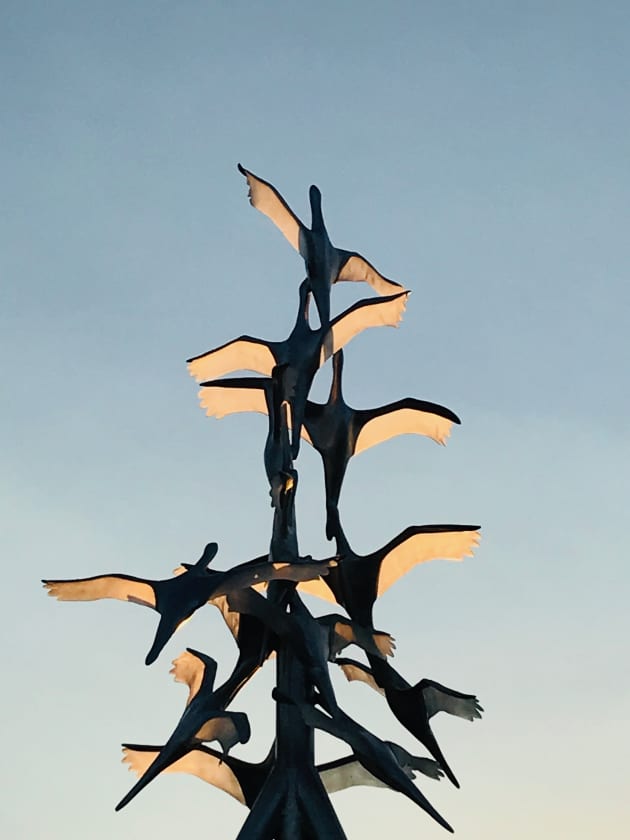 Photo: Douwe Blumberg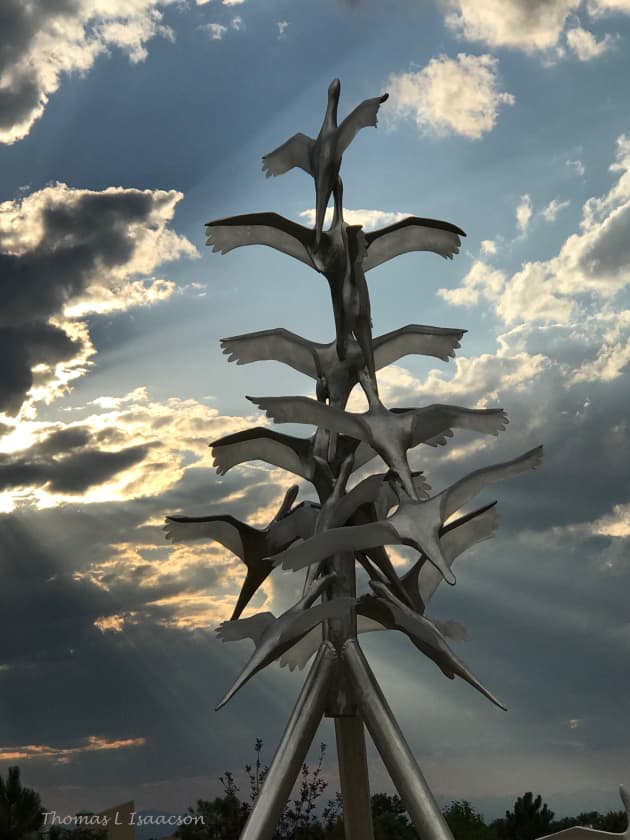 Photo: Tom Isaacson
Client: 7/20 Memorial Foundation and City of Aurora
Location: Aurora, CO, United States
Completion date: 2018
Artwork budget: $275,000
Project Team
Client
Heather Dearman
Vice Chair 7/20 Memorial Foundation
Public Art Agent
Roberta Bloom
Art in Public Places - City of Aurora, CO.
Artist
Douwe Blumberg
Douwe Studios
Overview
Aurora Theater Shooting Memorial 'Ascentiate'. Representing each victim of this tragedy, 83 stylized cranes infuse the two acre site, converging from all points of the compass upon a central flight of translucent birds soaring skyward over 25'. Dimensions: 25' x 150 yards x 150 yards. Material: Aluminum/magnesium alloy and polycarbonate.
Goals
Integrating artwork into this landscaped garden was foundational to the vision of creating a "place of healing" to memorialize this horrific event. The recognition of the positive energy and healing power inherent in fine art was acknowledged immediately by stakeholders and was the cornerstone of the memorial vision from day one.


Process
This was the most emotionally challenging project I've been involved in to date. Something like this becomes more than "an artwork" or a "project", it becomes a part of you. Working with, and becoming friends with survivors and loves one of the shooting, imparted a depth of meaning and level of responsibility to this project that was unique. Great respect and sensitivity was required by all concerned as emotions were still extremely raw and many tears were shed during interviews and meetings. At the end of a year, we all felt more like family than work-associates and the beautiful dedication ceremony was a beautiful moment of healing and unity for all concerned.