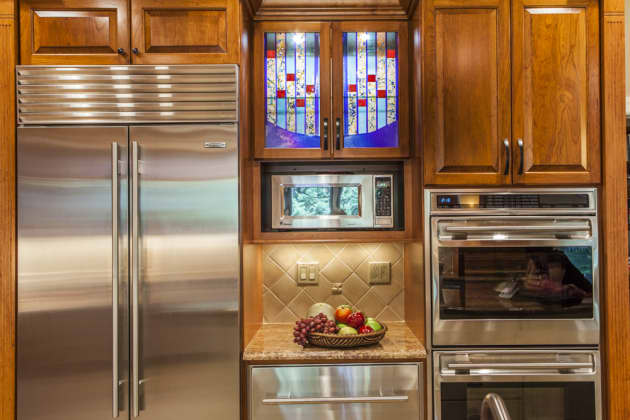 Photo: Richard T. Nowitz
Client: Private Client
Location: Potomac, MD, United States
Completion date: 2015
Artwork budget: $5,000
Project Team
Artist
Varda Avnisan
Art Glass Design Studio
Overview
Client commission was to create two art glass doors to go into cabinets in a French style kitchen. Using fused glass panels and lighting inside the cabinet.
Goals
The idea was to integrate art into the kitchen, a space that is used constantly and create artistic and intimate environment.
Process
The client received several sketches and once she decided I made a small sample to show colors and design.