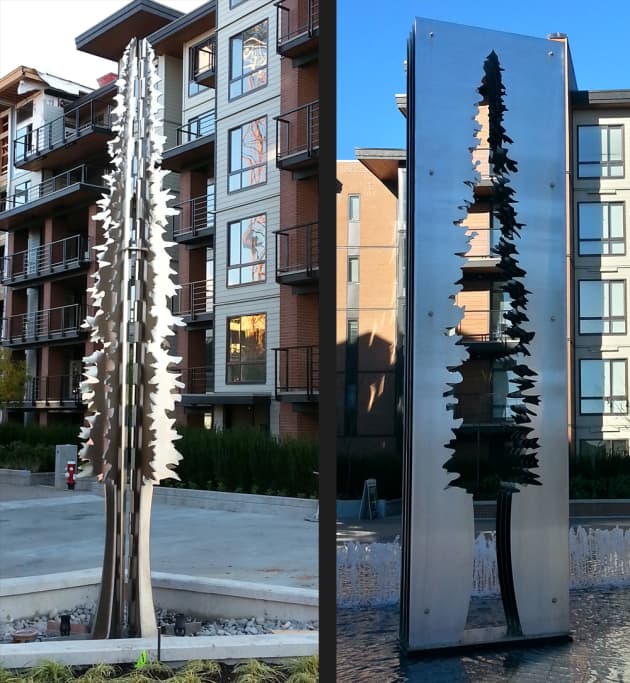 Client: Adera
Location: North Vancouver, BC, Canada
Completion date: 2015
Artwork budget: $150,000
Project Team
Artist
Michael Vandermeer
ie:
Artist
Cheryl Hamilton
ie:
Overview
H 25' x D 5' each
Cut and Polished Stainless Steel, LED lighting
A set of two stainless steel 'spruce tree' sculptures created from four sheets of material that uses both cut shapes – positive and negative, evoking discussion about resource management. Particular attention was paid to the green hued LED lighting, which reflects in the water feature of both sculptures.
Goals
ie: proposed an artwork for two locations within a new residential development using both cut shapes - creating both a positive and negative example of a 'spruce tree' - meaning there was no wasted materials and a severely economical budget.
Process
ie: takes pride in working within a community and being sensitive to the needs of the developer, architect and other stakeholders.