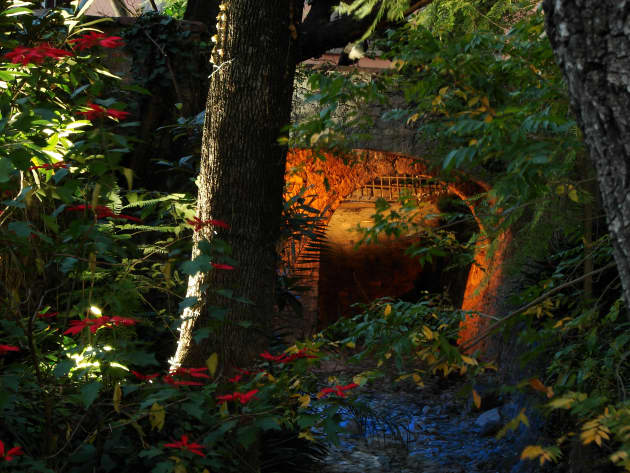 Photo: VCalanchini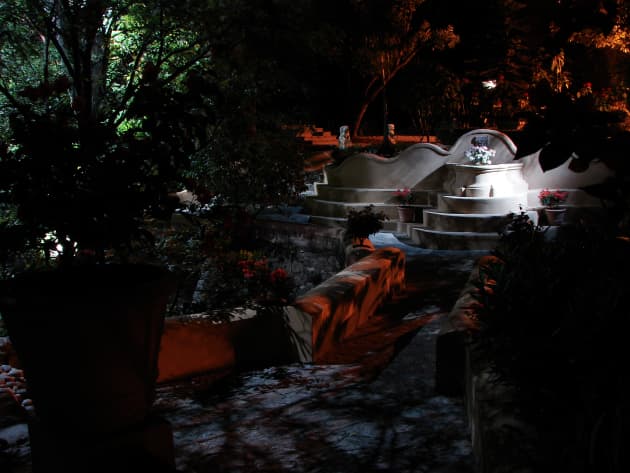 Photo: VCalanchini
Photo: VCalanchini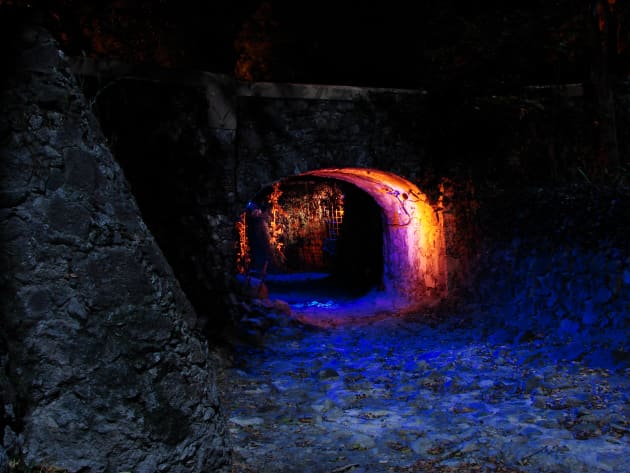 Photo: VCalanchini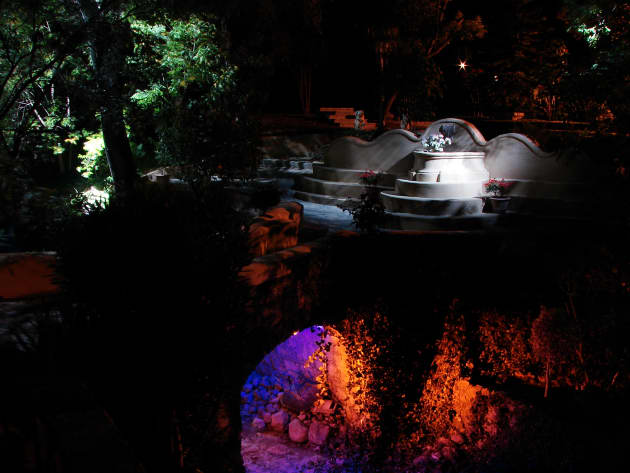 Photo: VCalanchini
Client: Hotel Antigua Villa de Santa Monica
Location: SAN MIGUEL DE ALLENDE, Mexico
Completion date: 2014
Artwork budget: $8,000
Project Team
Artist
MIGUEL V. CALANCHINI
Architect
Sebastián Zavala Taylor
ZAGAR S.A. de C.V.
Architect
Diana Kruk Hernández
ZAGAR S.A. de C.V.
Overview
The Hotel grounds underwent some architectural intervention with the idea of using their gardens as exterior spaces suitable for events i.e.. Weddings, evening concerts, dinner parties, etc.
Goals
The concept is to bring back the sense of Life in the Canal as if waters flowing in a Quiet Visual Whisper. To insert a subtle scheme reminiscent of the flow of water through the canal and highlight the architectural entrance, pedestrian bridge and exit tunnel channel a visual link of both parts of the property are connected through light making the whole river a theme of itself the intersection of flow of people over the flow of the canal.
Also the bridge and surrounding paths are moonlit with two very wide flood LEDs projectors. Concealed keeping glare from pedestrians filtered by the foliage of nearby smaller scale trees. A second scheme is introduced at garden level visible at the end of the bridge at pedestrian level with a moonlight effect slightly angled from a height of 6 meters directed over a small fountain and around the plaza is the source accentuating through a LED reflector spot. The angle creates dramatic shadows that reveal the geometry a very the old fountain surrounded by planters, Its geometry is variegated and inserted between steps which offset the gap between the bridge and the garden level where is the flattest and uniform.
Process
The Lighting Design was considered from the early stage of the remodel and garden intervention, a walk through the garden at night under moon light revealed the natural features that where highlited by artificial lighting so in a sence they are naturaly selected, the architect undestood the selection of the features and the narrative that produced the concept