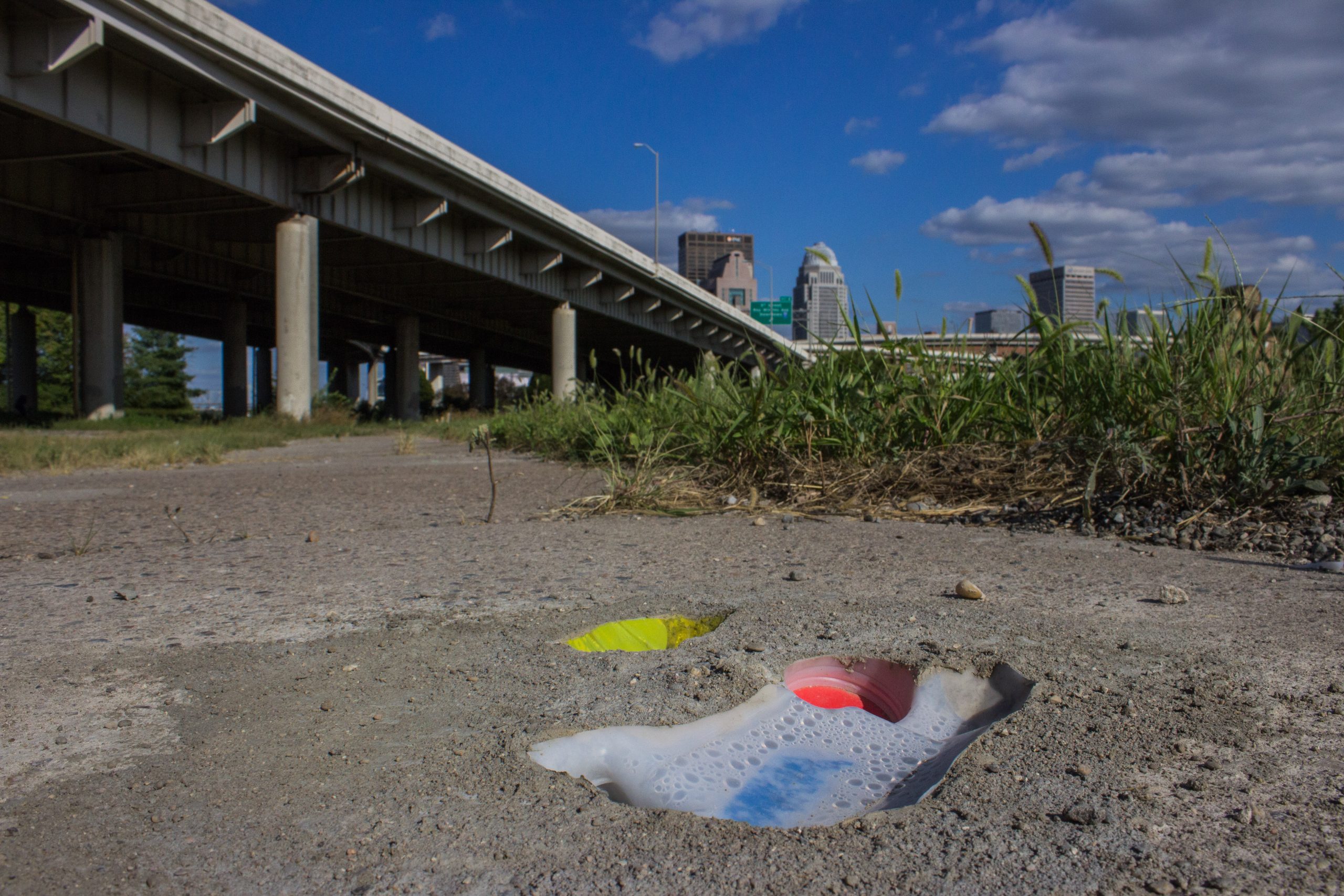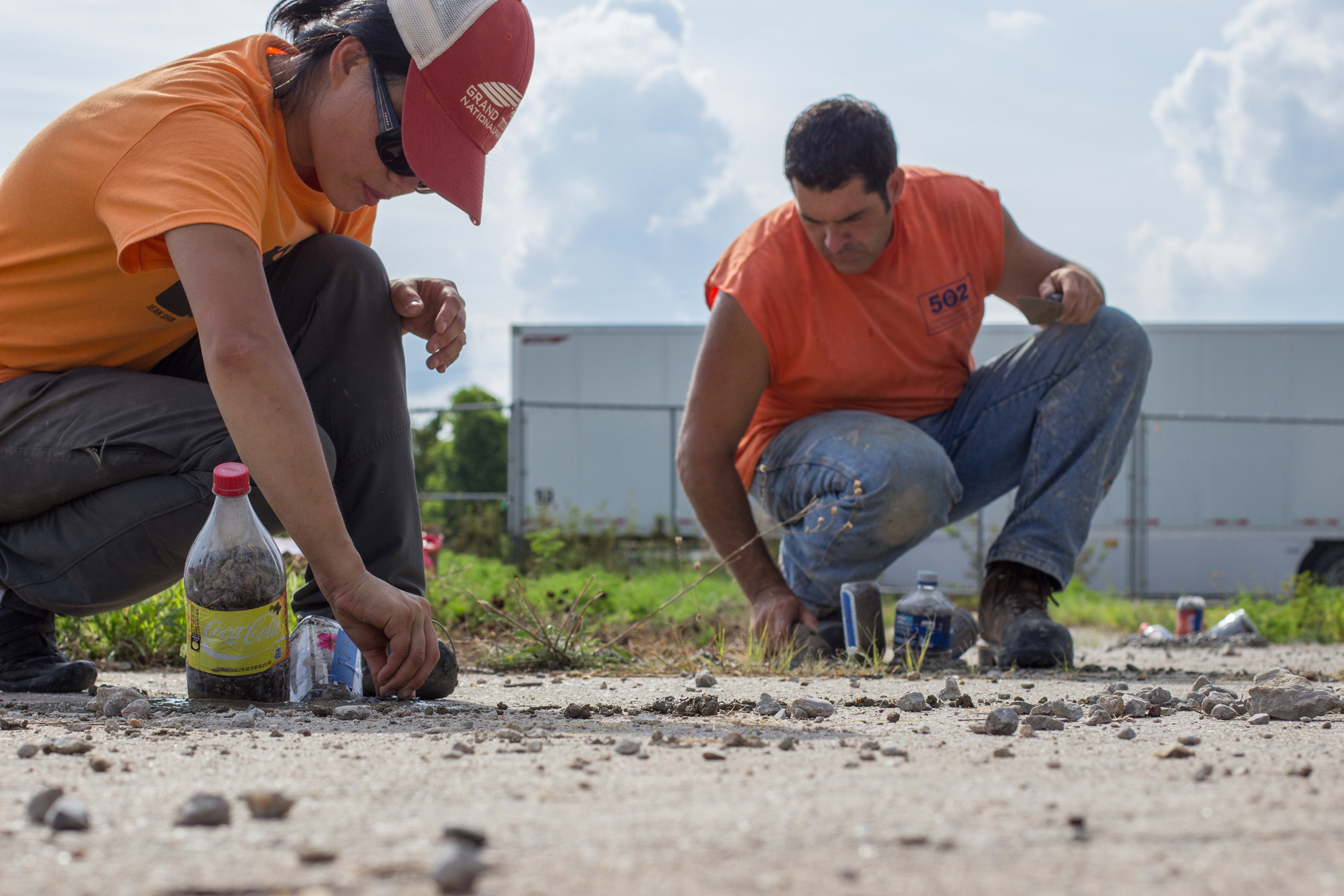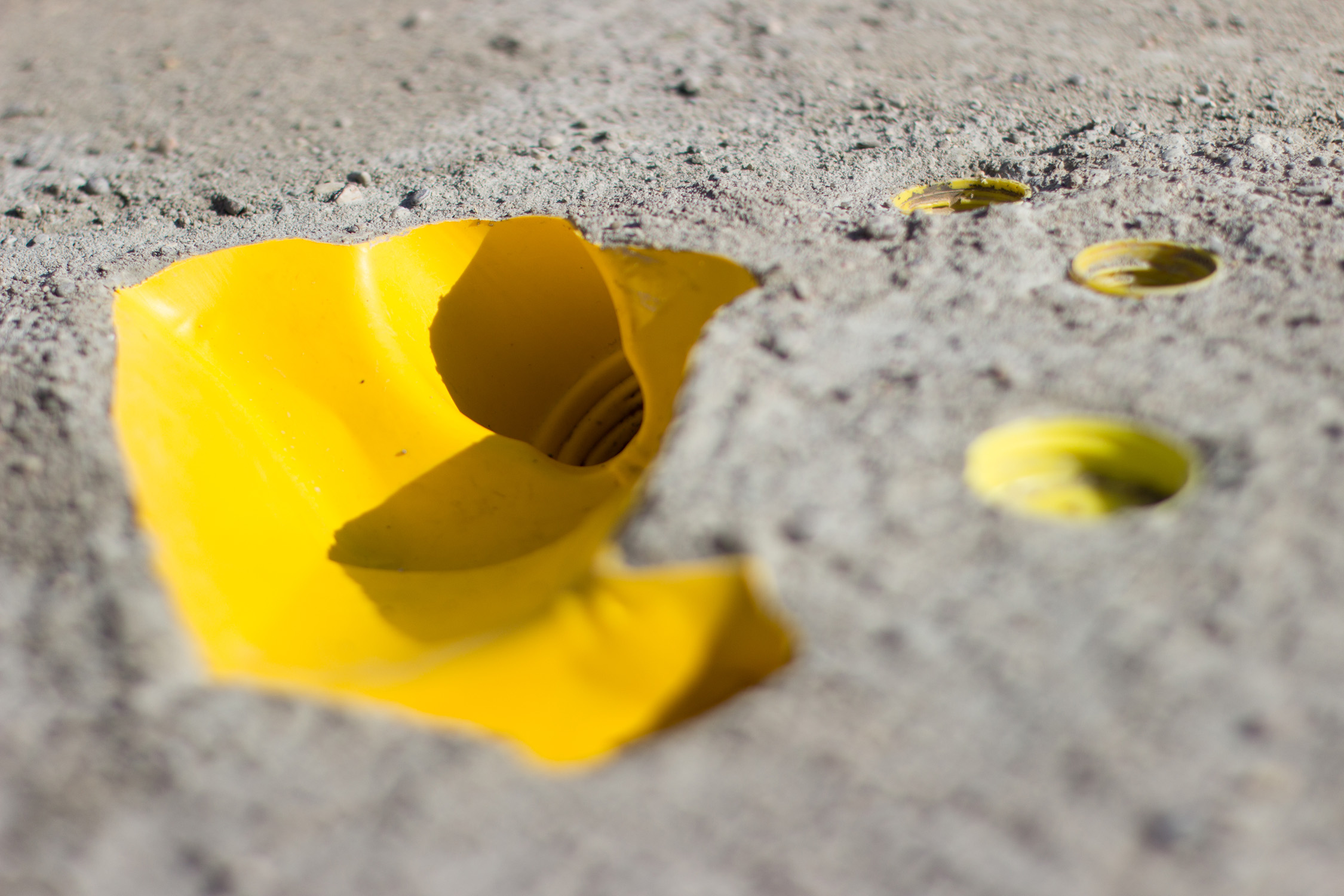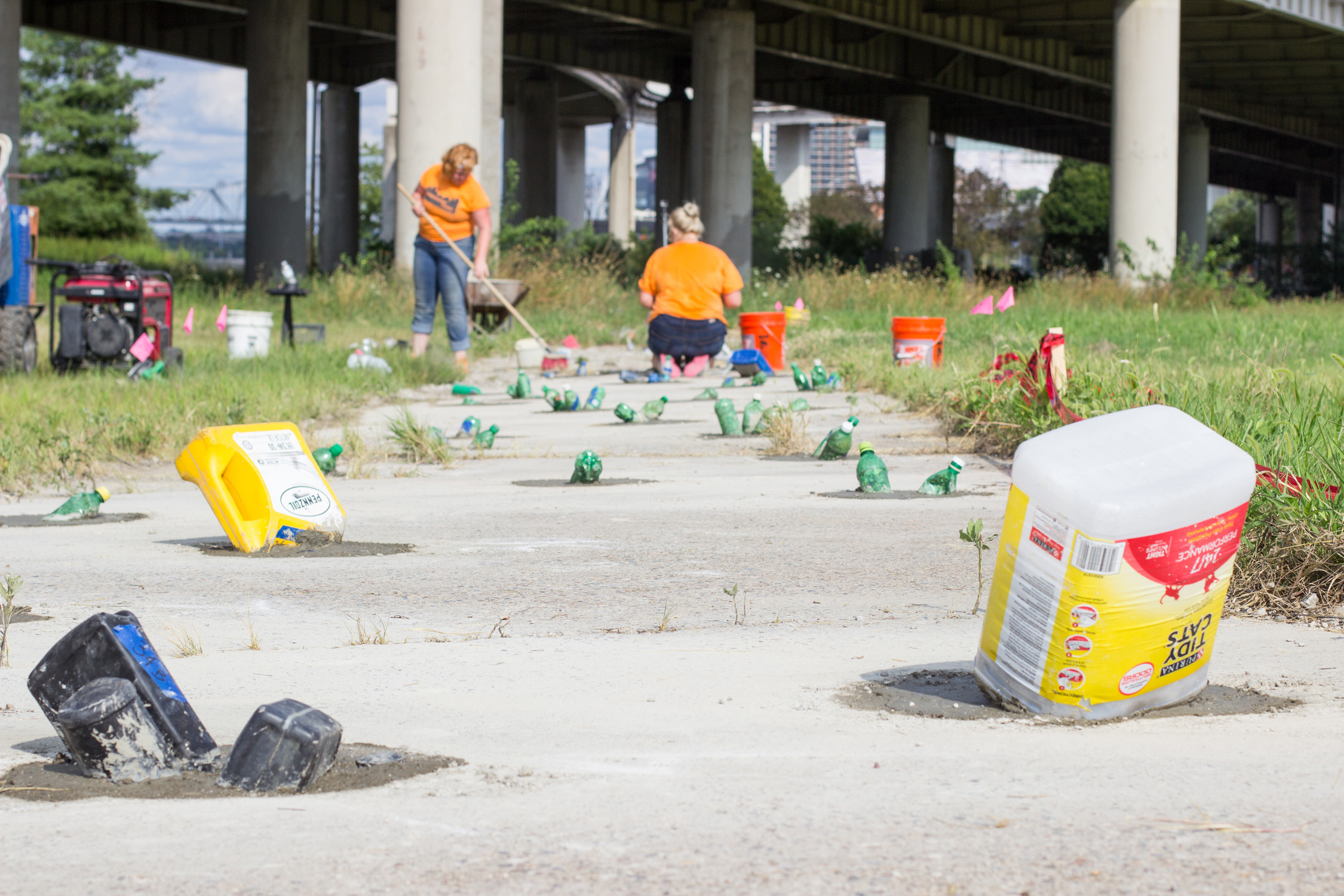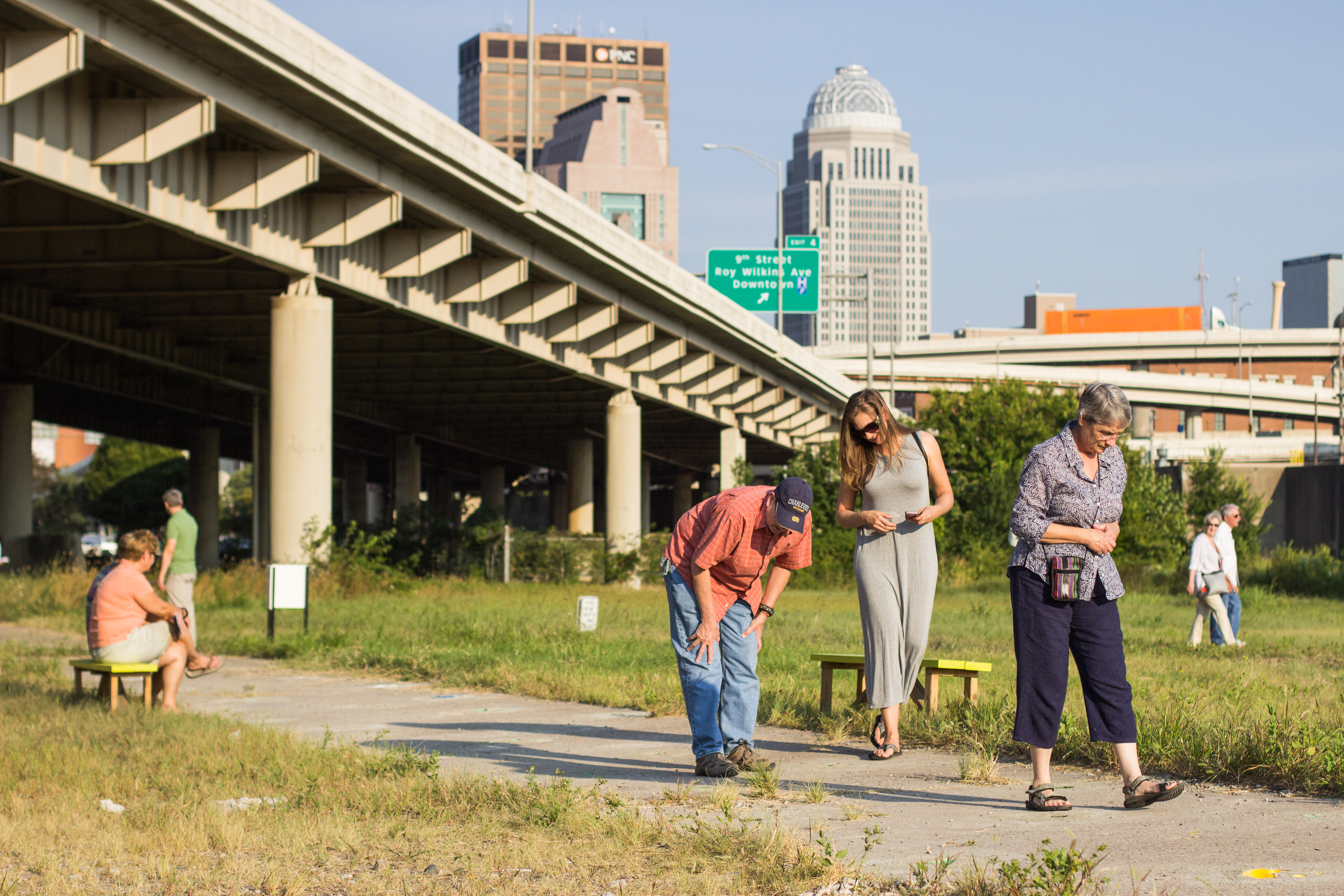 Project
Louisville Metro Public Art Initiative
Louisville United States
2015-09-15
Artwork budget: 25000
Project Team
Public Art Agent
Sarah Lindgren
Overview
Artist JEAN SHIN created a site-specific installation titled ANTHROPOCENE FOSSILS, a work inspired by the ancient fossil beds on the Ohio River. As part of the public art making process, individuals in the community helped to clean up massive amounts of debris that were washed up on the Riverfront. These salvaged materials were cast into the old concrete path and transformed into cross-sections that show the vessels' interiors. Using discarded plastic containers that are found deposited along this part of the River, the artwork imagines what contemporary fossils preserved on this site would look like.
Goals
Louisville Metro Government, in conjunction with Commission on Public Art invited 5 artists to transform a unique riverfront site at the Ohio River through an exhibition of temporary, site-specific public art installations in the fall of 2015. Through compelling and interactive art projects, Connect/Disconnect invited visitors to explore and contemplate the riverfront in its present state and engage with the many layers of the vibrant post-industrial river city. It was very important to integrate these goals into the overall design.
Process
The selected proposals were reviewed by the Project Committee comprised of local arts professionals and representatives of the Commission for Public Art, the Waterfront Development Corporation and Metro Louisville. Throughout the development of the concept proposal, and implementation of the project, the artist worked closely with the project manager for public art to best integrate the project to the site and engage the community. The artist hired local artists and university students to help organize the public events and on-site fabrication of the work on site. We also partnered with other non-profit organizations such as Brightside to help facilitate the community-wise cleanup of the Riverfront. The project was very collaborative in nature in order to engage the local community and the public in the creative process and activate different levels of interaction.