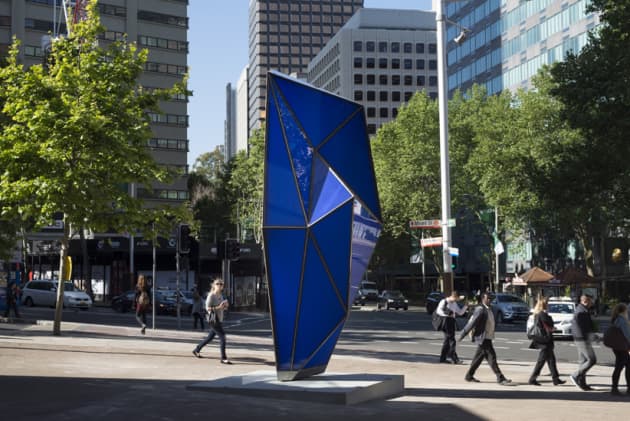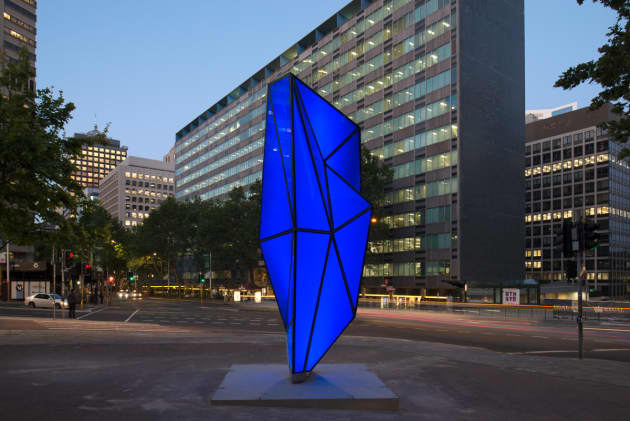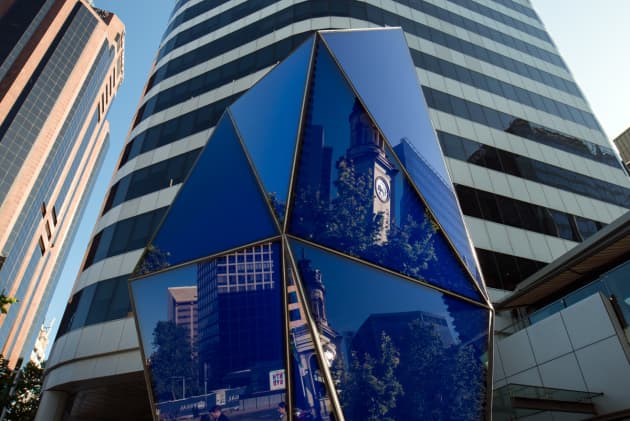 Photo: Richard glover
Client: North Sydney Council
Location: Sydney, Australia
Completion date: 2016
Artwork budget: $200,000
Project Team
Industry Resource
Armature Design Support

Overview
A 6m high digitally coloured safety glass and light construction to make the "invisible visible". It references a small quartz grain from the underlying sandstone and acts as afocal point at this high pedestrian activity location
Goals
To create an artwork which transitions from a highly reflective form by day capturing all aspects of its surroundings into a glowing light emanating form by night. As the surrounding light levels fade the work undergoes a series of beautiful colour shifts.
Process
A collaboration by the usual team of structural engineers, industrial designers and installation specialists.
Additional Information
The work is highly interactive with its surroundings and passers by.