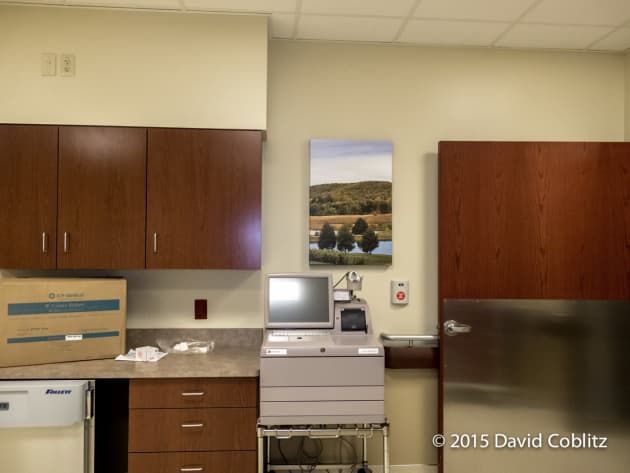 Photo: Artwork & installation photo - CR 2015 David Coblitz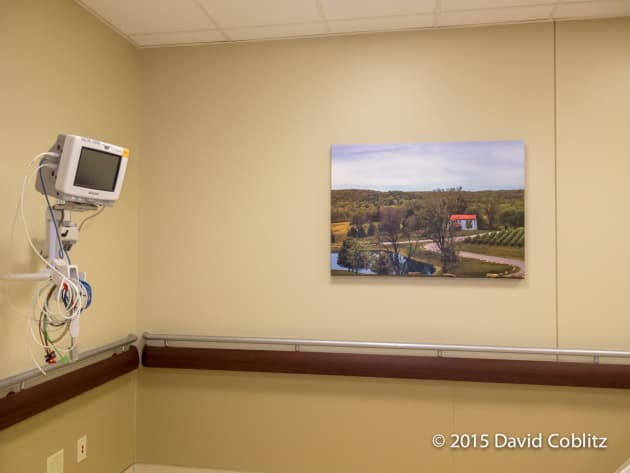 Photo: Artwork & installation photo - CR 2015 David Coblitz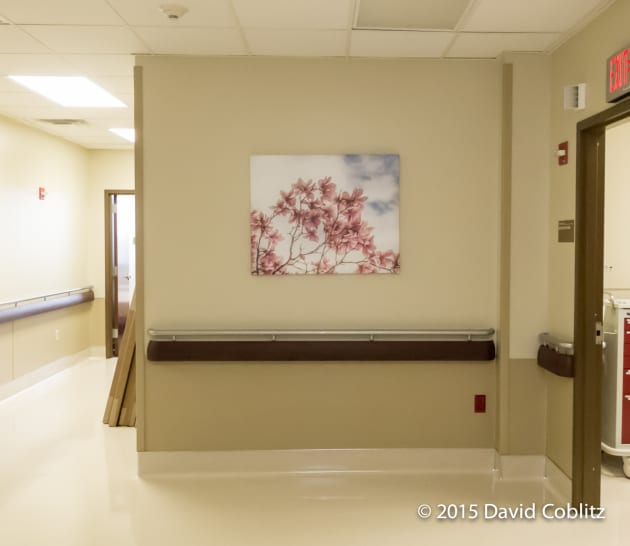 Photo: Artwork & installation photo - CR 2015 David Coblitz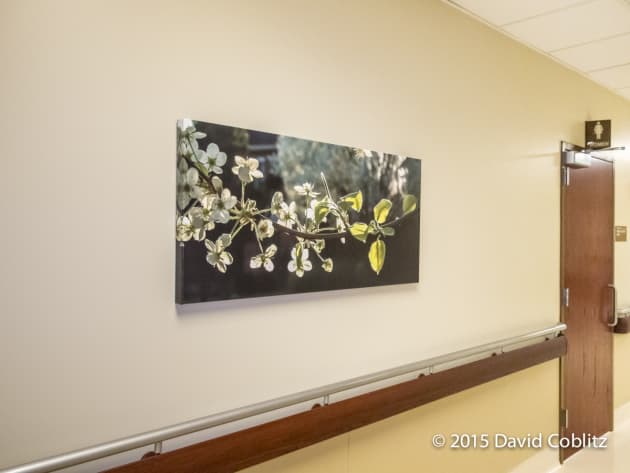 Photo: Artwork & installation photo - CR 2015 David Coblitz
Client: Louer Facility Planning, Inc.
Location: Maryville, IL, United States
Completion date: 2015
Artwork budget: $5,400
Project Team
Interior Designer
Yvette Paris
LOUER FACILITY PLANNING, Inc.
Artist
David Coblitz
Coblitz Creative Concepts, LLC
Interior Designer
Jane Louer
Louer Facility Planning, Inc.
Overview
Louer Facility Planning, Inc. was hired by Anderson Hospital in Maryville, Illinois to provide artwork and furnishings for their new cardiac catheterization lab. I was asked by Louer to provide that artwork through them, which I did. The installation comprised 11 medium to large gallery wrapped fine art photographic Giclees each of which I had created based on the guidelines for Evidence Based Design Art. Placement included in the Doctors' break area to help reduce stress for them.
Goals
The goal was to follow the guidelines of Evidence Based Design Art stemming from research into hospital design that have been shown to improve patient outcomes (shorter stays, fewer pain meds taken, fewer sedatives taken) as well as reduce staff stress. Since the overall design was completed, the art was jointly chosen by me and the lead designer specifically for this site. Artwork for each room or hall was chosen specifically keeping in mind the people & activities expected in that specific location.
Process
As the artist, I selected a number of my existing works and put them into an on-line web site where the designer could review them to select what she wanted to use. She explored other areas of my web site as well, and selected the works she wanted & specified the sizes appropriate to the spaces. She requested I break a few of the pieces into triptychs or diptychs to cover more space with fewer images. The recommended images were shown to the client, who requested a lower budget, so a few were eliminated to meet the budget constraints. The artist & design firm coordinated on the installation.
Additional Information
Yvette, the lead designer for Louer, stated: "The artwork breathes life into the cath lab by bringing imagery of nature inside. We selected photographs which give patients elements to focus to help keep their mind off their procedure and even give them a place to escape to. We are very pleased with the outcome of the project and the impact which it makes on the environment." David Coblitz, the artist, stated: "I'm honored to have my work helping staff & patients in this facility."