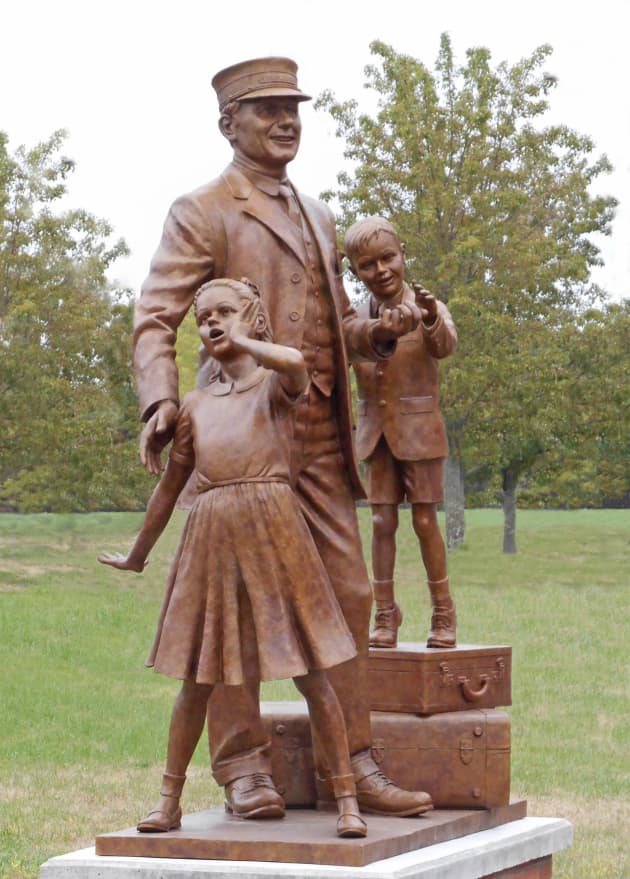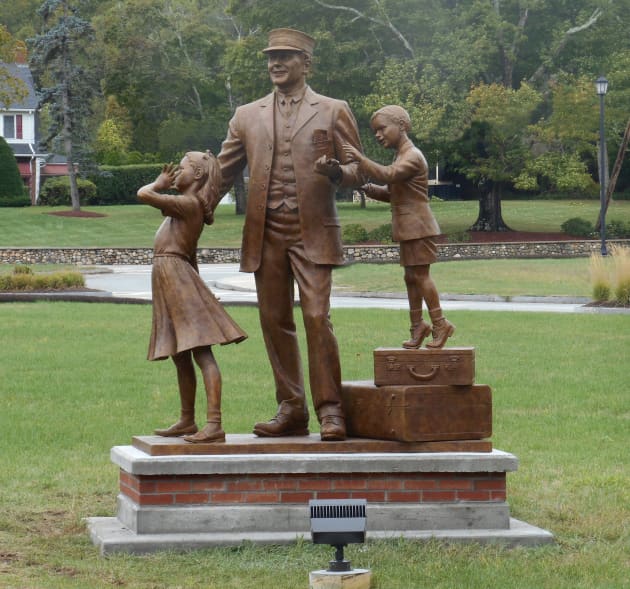 Photo: MJ Clark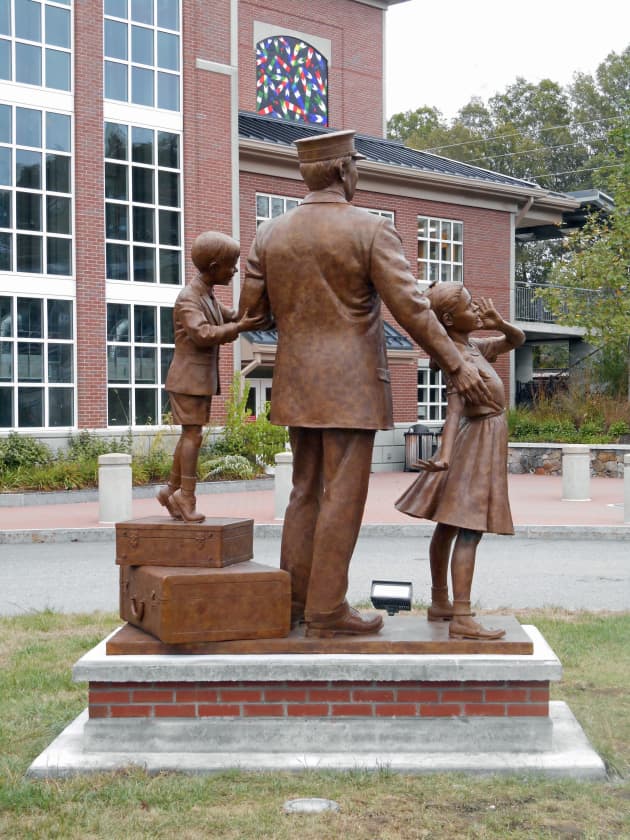 Photo: MJ Clark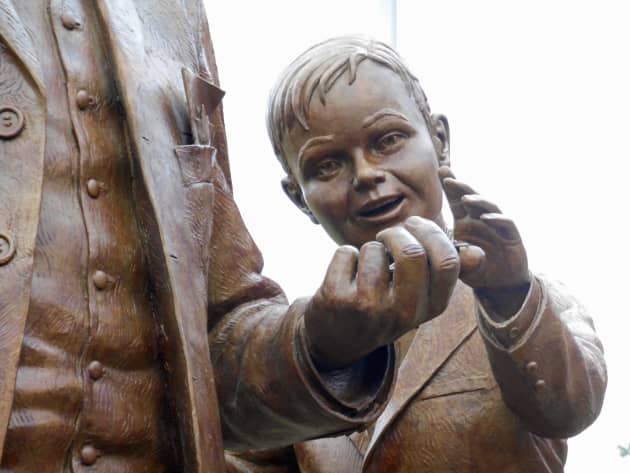 Photo: MJ Clark
Client
Location: North Kingstown, RI, United States
Completion date: 2015
Artwork budget: $175,000
Project Team
Client
Bob Cioe
Cioe Construction LLC
Public Art Agent
Elizabeth Keithline
Rhode Island State Council on the Arts
Overview
All Aboard is a life 1/4 bronze depiction of a train conductor with two young travelers. Conductor is 8' tall.
Goals
The Wickford Junction station was historically an important train-car changing point for wealthy travelers headed to Newport, and regular train travelers going everywhere. The idea was that the sculpture would remind people of when trains were the only way to travel any great distance. The advent of trains was also the advent of standardized time. The pocket watches worn by the conducters were the cutting edge technology for their time. The boy is therefore fascinated by the pocket watch. The girl is delighted to take over the important task of yelling 'All Aboard!'
Process
Our original proposal showed an African American conductor checking his watch - to reflect the importance of trains in creating a black middle class nationwide by employing thousands of men as Pullman Porters. One of the selection committee members felt that the depiction would be demeaning to his fellow people of color - so we made the conductor white. The owner of the property, Bob Cioe, felt strongly that the composition should include children - so we added a pair of them. Finally, at the 11th hour the location of the sculpture was changed - which meant that we had to 'flip' the composition to work with the new location. We pride ourselves on our collaborative spirit and flexibility.