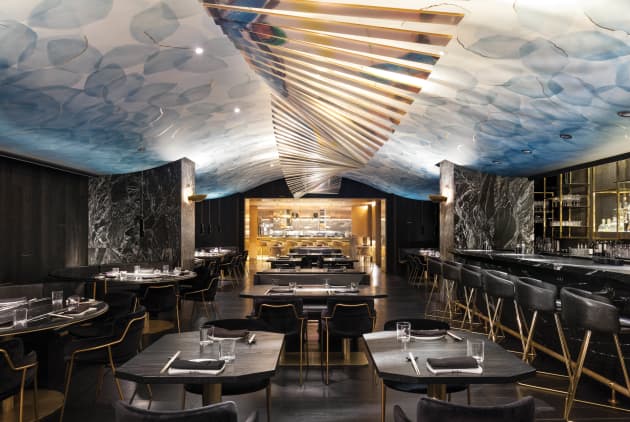 Photo: Maxime Brouillet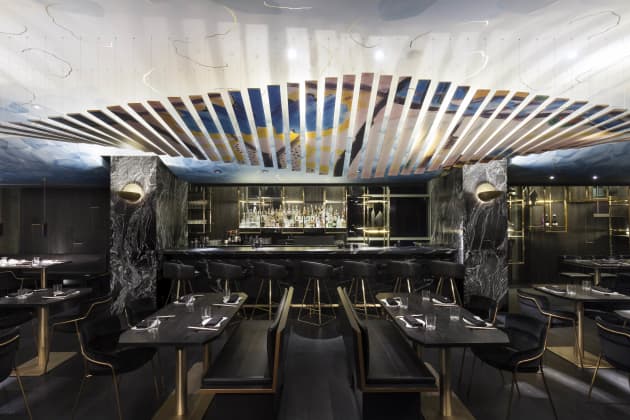 Photo: Maxime Brouillet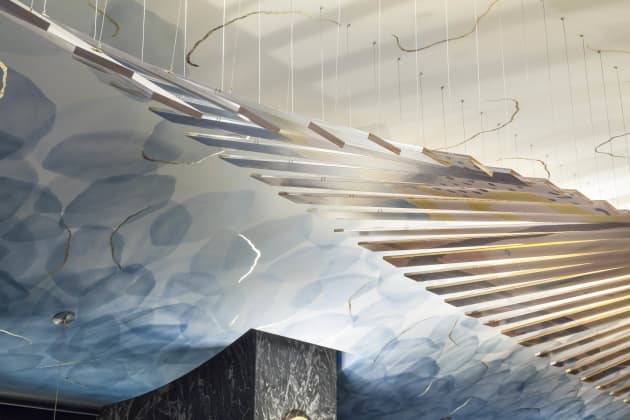 Photo: Maxime Brouillet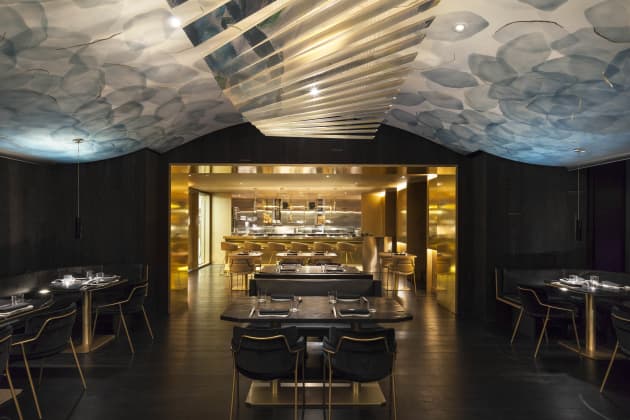 Photo: Maxime Brouillet
Client: ICONINK
Location: Toronto, ON, Canada
Completion date: 2017
Project Team
Art Consultant
GZ International
GZ International
Interior Designer
Studio Munge
Overview
Witness the evolution of Toronto's dining scene as GZ International brings a fresh and creative design solution, a 65' suspended mobile, to Akira Back. Composed of 127 acrylic slates, the mobile greets visitors as they enter the restaurant and propels them through the space, culminating at the destination sushi bar. The mobile creates a dynamic visual experience that personally connects guests with the acclaimed chef while paying tribute to his roots.
Goals
Activating the restaurant's arched ceiling, the mobile honours the poetic bond between mother and son. The artwork printed on the mobile was selected from Back's private collection of his mother's artwork, binding each guest with the celebrity chef's humble beginnings.
Process
The collaboration began with GZ International studying the restaurant's architecture and comparing the unique arched ceiling with Chef Akira Back's expressive art collection. In order to achieve an impactful installation, GZ International selected an energetic piece. The artwork was then applied to the undulating vertical slates in order to transform a 2D painting into an animated, 3D installation.