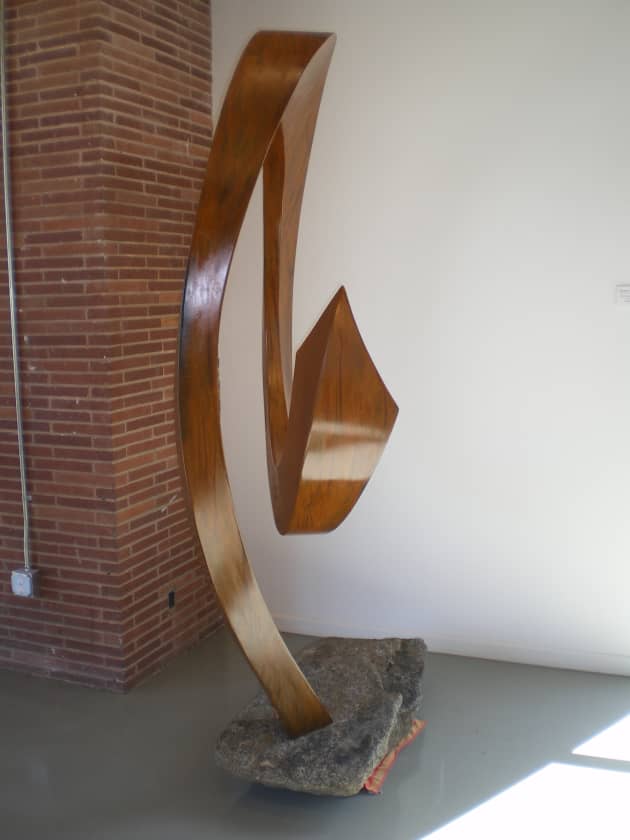 Photo: Eric Holt
Client: Mr. and Mrs. R. Stillwater
Location: La Quinta, CA, United States
Completion date: 2015
Artwork budget: $18,500
Project Team
Art Consultant
Herschel McGraw
Gallery 903
Art Consultant
Susan Hodge
Gallery 903
Overview
Corten Steel/ Stone Abstract Sculpture. 101″ H x 43″ x 22″.
Goals
This sculpture was purchased by the collector, through Gallery 903 in Portland, Oregon.
Process
This sculpture was designed and created by the artist, with no outside collaboration other than its representation by Gallery 903.
Additional Information
This is a one of a kind sculpture.