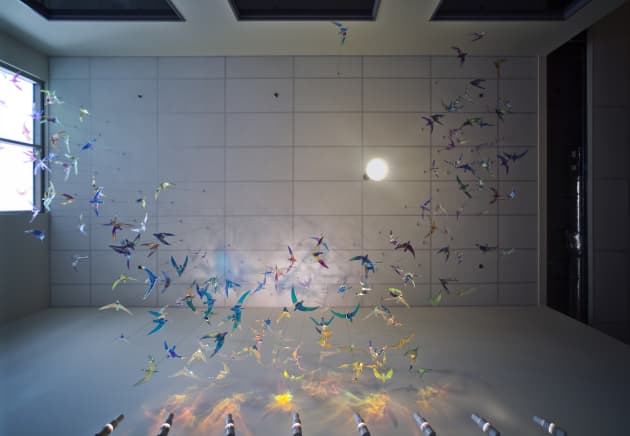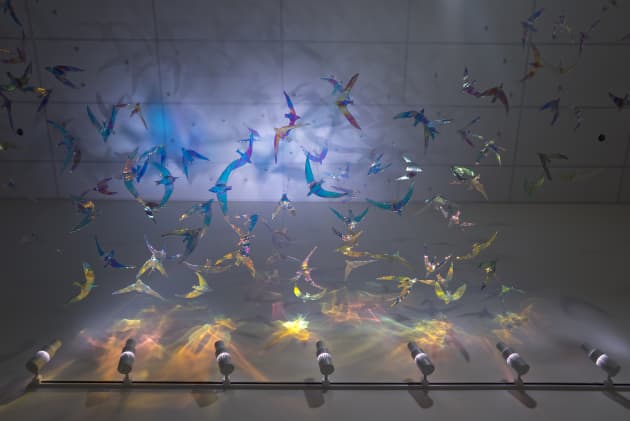 Photo: Zev Hoover
Photo: Zev Hoover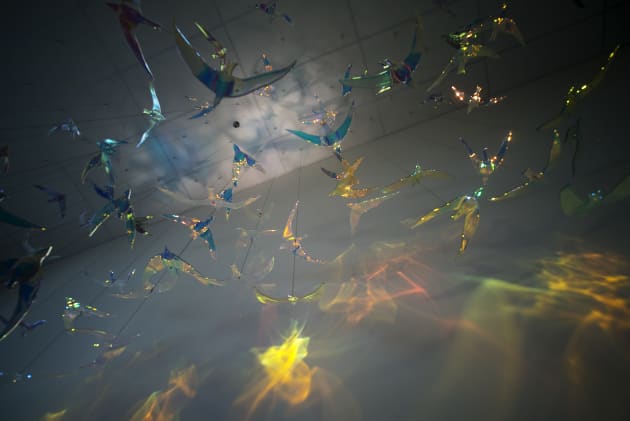 Photo: Zev Hoover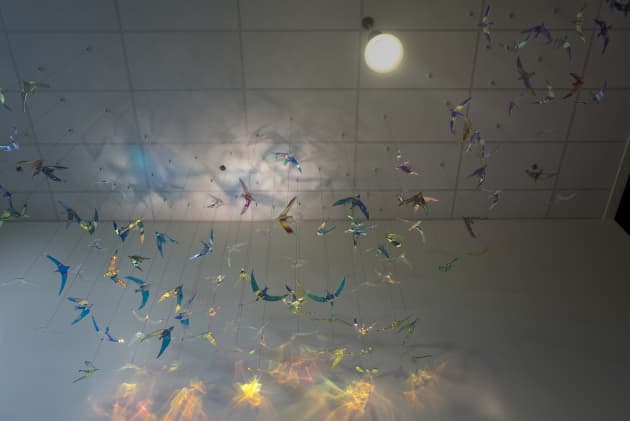 Photo: Zev Hoover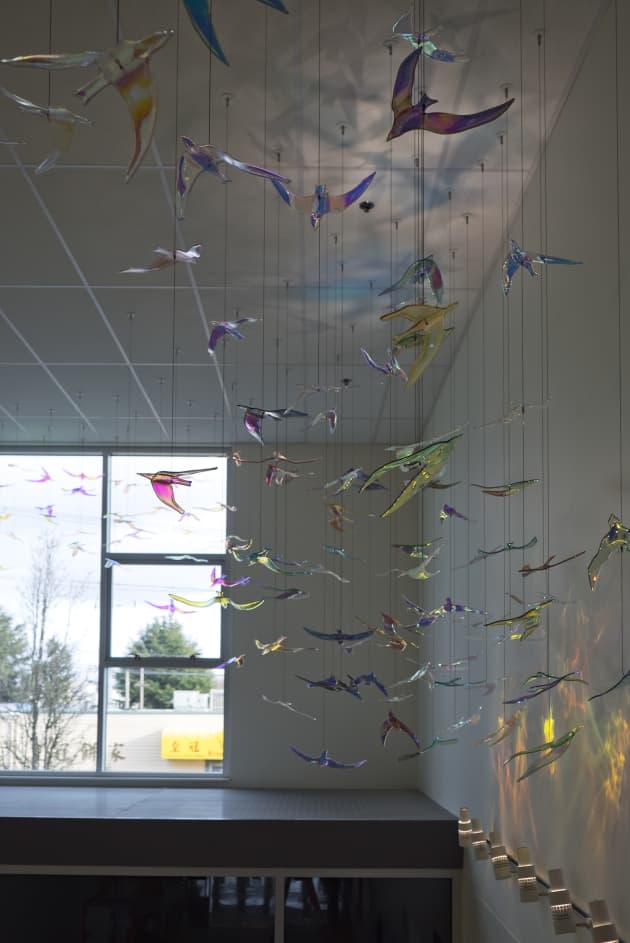 Photo: Zev Hoover
Client: Portland Community College
Location: Portland, OR, United States
Completion date: -000
Artwork budget: $50,000
Project Team
Art Consultant
Jeffrey M Hoover
Overview
A Sweep of Swifts – Portland Community College, Portland, Oregon. Dimensions 28 feet by 12 feet by 10 feet.
Goals
1980s while students and staff protected them by bundling up and waiting to turn on the furnace until after the swifts migrated south. In 2000, The Audubon Society helped raise funds for a new heating system, and the old chimney was preserved for the swifts. Thousands of swifts roost in the Chapman chimney, with as many as 35,000 swifts counted in one evening!
Process
We worked collaboratively with faculty, staff, and architects to achieve an appropriate installation that enhanced the space and celebrated the changes in lighting.
Additional Information
In a time when humans so often exploit and threaten other animals, I find this story a wonderful example of nurturing respect for the birds, and see in it a symbol of the Portland community.