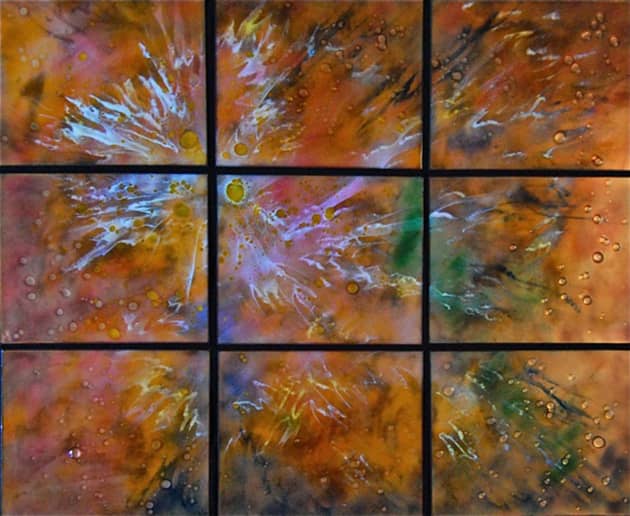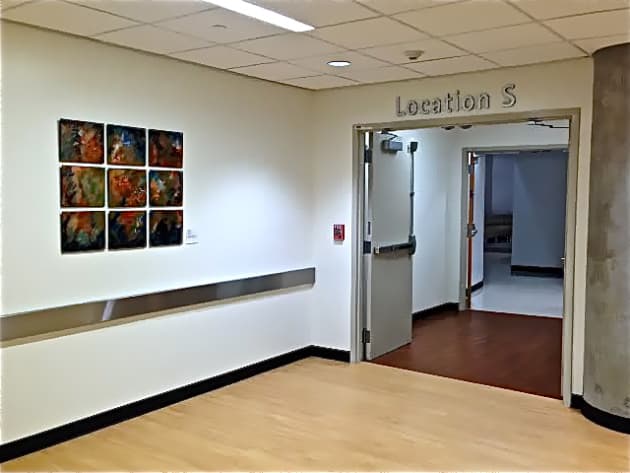 Client: Kolar Design
Location: Cincinnati, OH, United States
Completion date: 2015
Artwork budget: $7,000
Project Team
Industry Resource
Robert Miller
Art Consultant
Litsa Spanos
Interior Designer
Joell Angel-Chumbley
Kolar Design
Overview
A New Day in Nine Panels was designed for a corridor of the Cincinnati Children's Hospital. It measures 33" x 36".
Goals
This installation is intended to sooth the spirits of the children in the hospital and those who have come to visit their precious little ones.
Process
The consultant, Mary Dietrich, wanted quiet, yet cheerful colors for this environment.
Additional Information
Glass kiln fused onto copper panels is an easily cleaned material. This is especially important in a hospital setting.