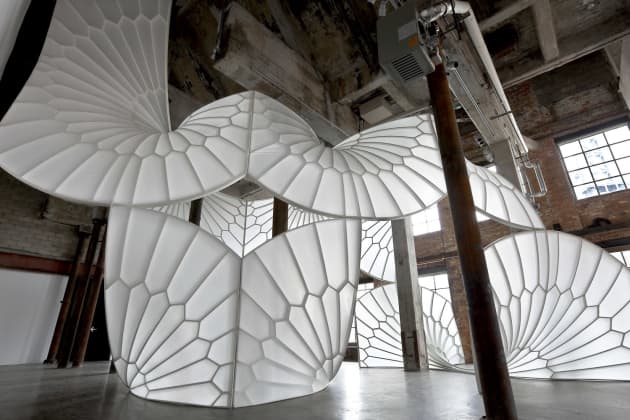 Photo: Etienne Frossard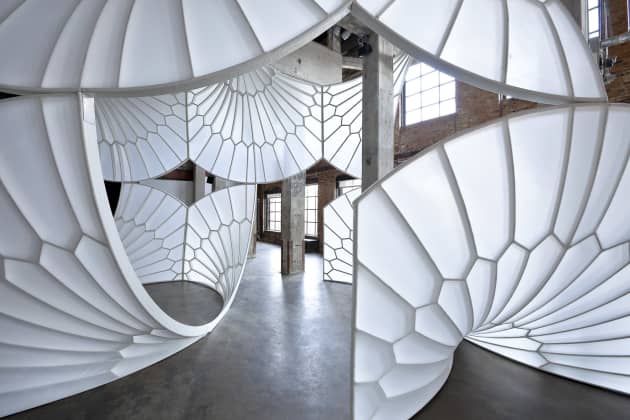 Photo: Etienne Frossard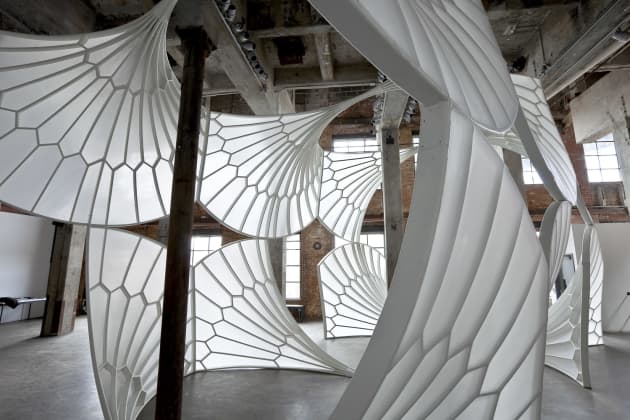 Photo: Etienne Frossard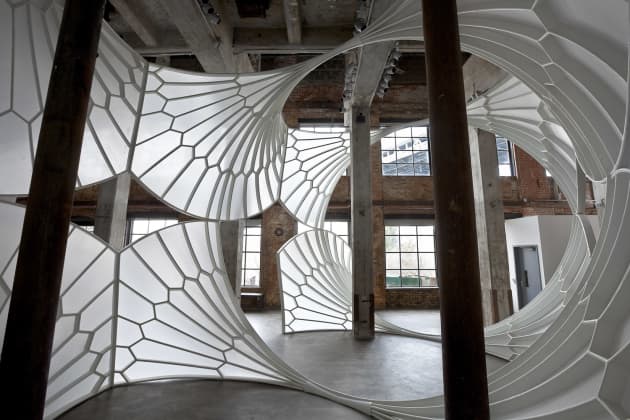 Photo: Etienne Frossard
Client: Smack Mellon
Location: Brooklyn, NY, United States
Completion date: 2011
Artwork budget: $35,000
Project Team
Overview
Foam, glass-fiber, carbon-fiber, aluminum, plywood, fabric, paint
1070 cm x 603 cm x 522 cm (dimensions variable)
Inspired by the fifteenth-century fan vaulting of Bath Abbey, A History of Aviation is a modular, adaptable installation. Furthering my longstanding investigation of hyperbolic sculptural spaces and surfaces, the sculpture revests Perpendicular Gothic with its original spirit: an aspiration to defy gravity, to soar, to create a space in which the spirit can fly.
Goals
NA
Process
NA
Additional Information
Designed on computer, the sculpture is built using deceptively simple methods. The skills and materials of the ancient stonemason are exchanged for those of the contemporary backyard aircraft builder. The structural elements are cut from foam, then wrapped with layers of fiberglass and epoxy resin. The resultant rigid, ultralight ribs are assembled into the toroidal structure, and the whole is skinned with heat-shrink Dacron fabric, also borrowed from the aircraft world.