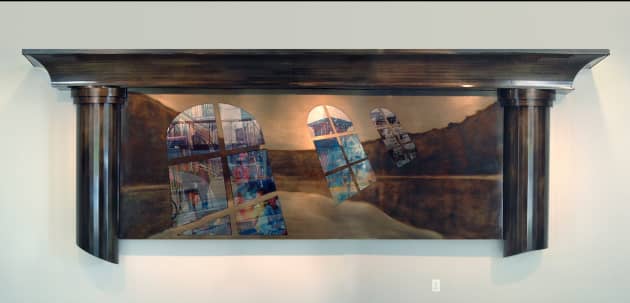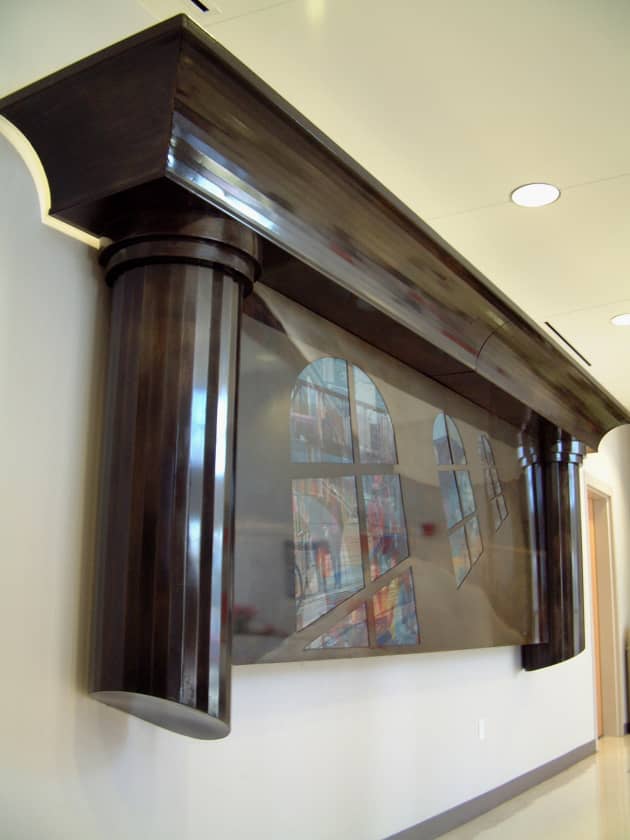 Client: City of Cedar Falls
Location: Cedar Falls, IL, United States
Completion date: 2002
Artwork budget: $10,000
Project Team
Artist
Tom Stancliffe
Mr.
Client representative
Director
Hearst Center for the Arts
Overview
Historical panorama. Patinated cold rolled steel, laser transfers. 6'H x 15'w x 1'd. Commissioned for City Hall, Cedar Falls, Iowa. The imagery suggesting the ongoing evolution of the landscape, both natural and cultural was created through burnishing and coloring steel sheet as well as application of photographic montages as inlaid transparent layers on steel.
Goals
The intent of the commission was to celebrate Cedar Falls as a community with a rich cultural legacy anchored in the natural fall of the Cedar River at that location.
Process
Collaboration with Cedar Falls City Hall staff and design team.