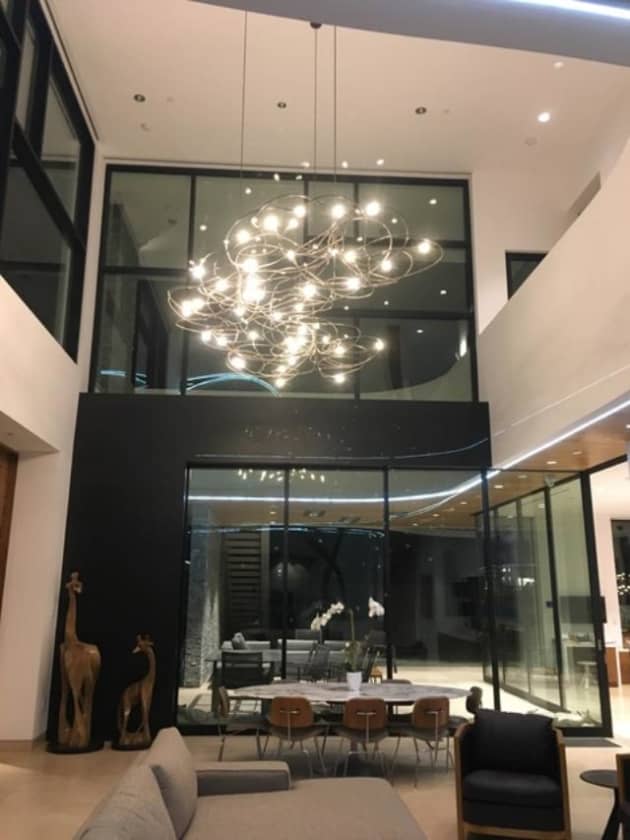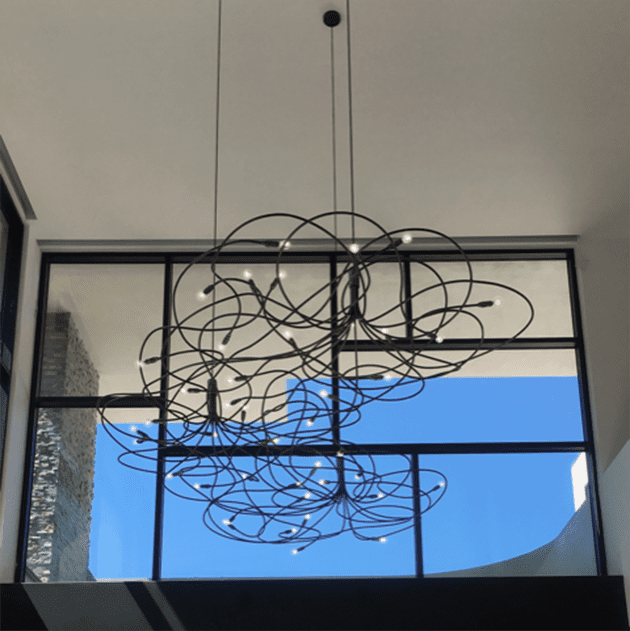 Photo: TJF
Client: Leo Umansky
Location: Beverly HIlls, CA, United States
Completion date: 2017
Artwork budget: $20,000
Project Team
Artist
Timothy Fereie
Timothy J. Ferrie
Architect
Leo Umansky
Arxis Design Studio
Overview
Kidney shaped chandelier 11'L x 9'W. Hand made of copper tubing with 42 LED bulbs. Hanging from a 23'ceiling.
Goals
This light was custom designed to hang over the great room and dining room of a private residence in Beverly HIlls. The client did not want 2 separate fixtures over the two spaces and did not want a traditional chandelier. The goal was to create an artistic piece to float over the space and add ambient lighting to the rooms.
Process
The architect and homeowner were very hands on in helping create the piece and yet, also gave us the artistic freedom to create something aesthetically pleasing. We worked closely with them to determine the appropriate size and depth of the piece and the look from both the first and second stories.