Photo: MOSIAC side view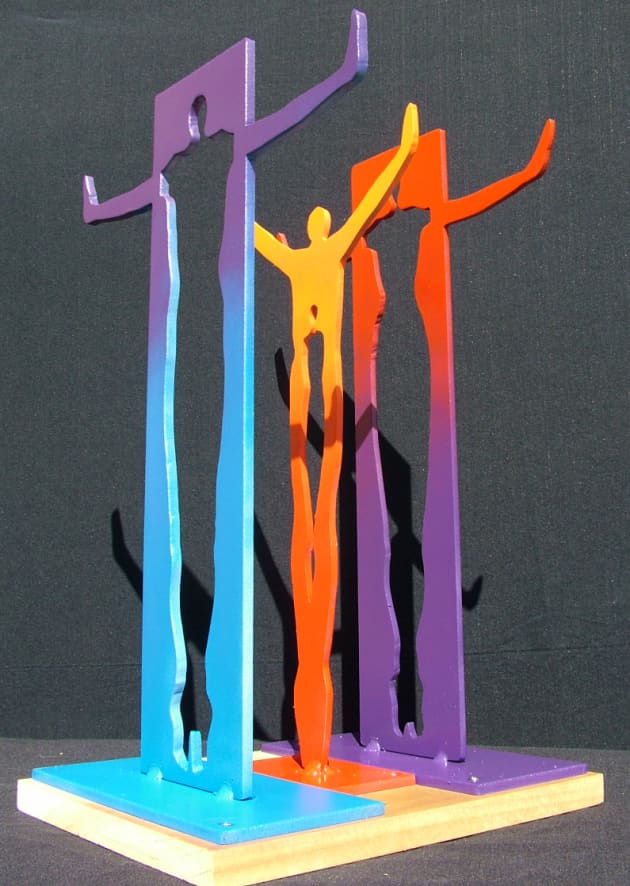 Photo: MOSIAC three qurter view front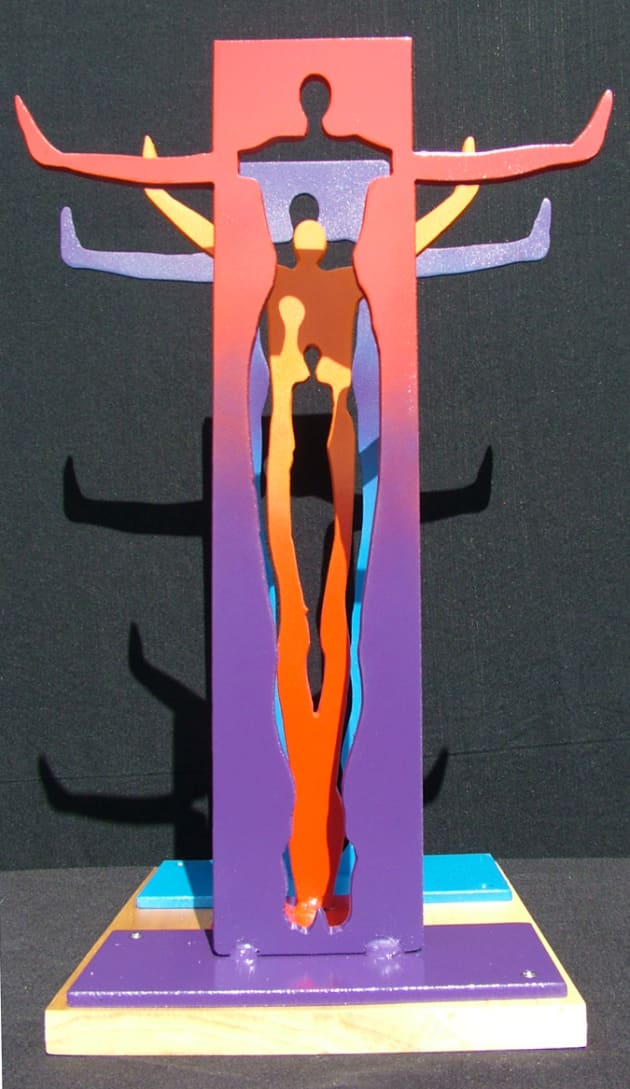 Photo: MOSIAC back view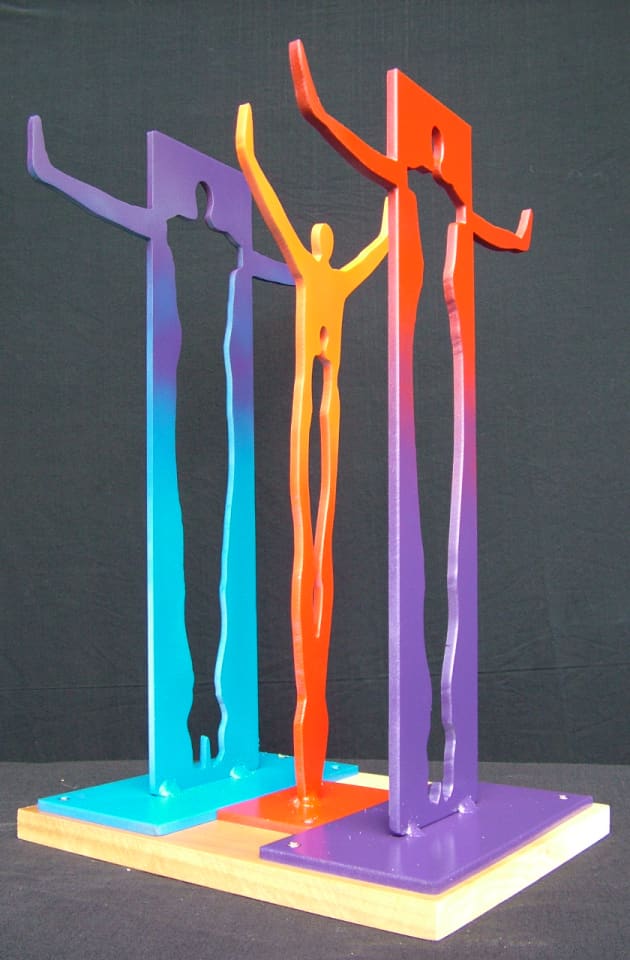 Photo: MOSIAC three quarter view female side
Photo: MOSIAC no color
Client: Not defined yet
Location: US, MI, United States
Completion date: 2020
Artwork budget: $150,000
Project Team
Artist
ROBERT L BARNUM
RL BARNUM STUDIOS
Industry Resource
Dave Murray
Welding Engineering Technology
Overview
MOSIAC is a public art concept that is interactive and suggests in creative terms the concept of family. Family is defined in this concept as all-inclusive. For example, family can be define in traditional terms as a family unit i.e. parents and children or family could be defined in much larger terms. MOSIAC is designed to slowly spin much like a carousel. The stylized figures in this turning environment are constantly changing as individuals until viewed straight on from the front or back. Once all three figures are lined up MOSIAC creates a compelling human visual tunnel.
Goals
MOSIAC stands as an example of my long-term artistic priority to tell the human story or the value of this thing called human in unique creative terms. MOSIAC is designed to scale at heights of 20' tall or taller and to be engineered to slowly spin much like a county fair or circus carousel. The interactive nature of my MOSIAC design suggests a constantly changing color and multiple figure environment until all three stylized figure forms line up. Once lined up the view directly from front or back suggests a sort of human form tunnel that seems to be visually endless.
Process
MOSIAC is quite unique by scale potential, by engineering/fabrication needs and by site environment possibilities. MOSIAC to meet my design priorities of being weather and wind resistant will require custom made metal plates for initial form fabrication and a circular base engineered with solar or traditional electrical to slowly spin. Considering viewer distance and viewer movement at all ages safety and ADA accessibility needs will be a critical priority. MOSIAC will also require a large bay painting facility to render my sunset or sunrise pallet in durable long life auto acrylic enamel paints. However, MOSIAC could also be fabricated in stainless steel or aircraft grade aluminum eliminating paint.
Additional Information
MOSIAC will offer a moving visual testimony to who we are as humans.