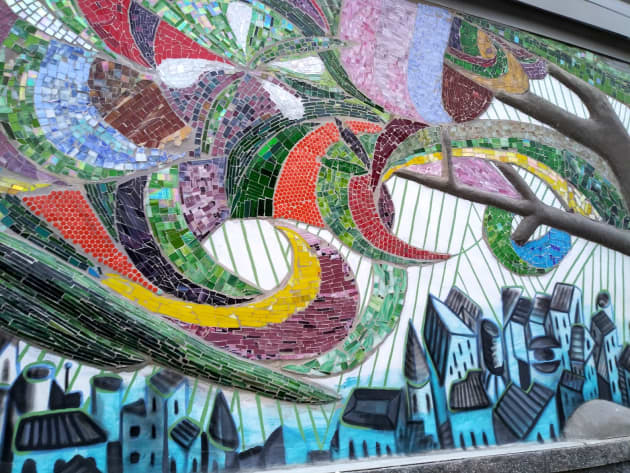 Photo: paul santoleri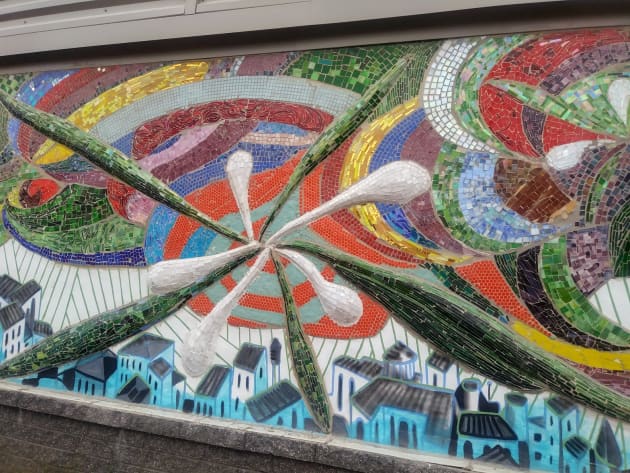 Photo: paul santoleri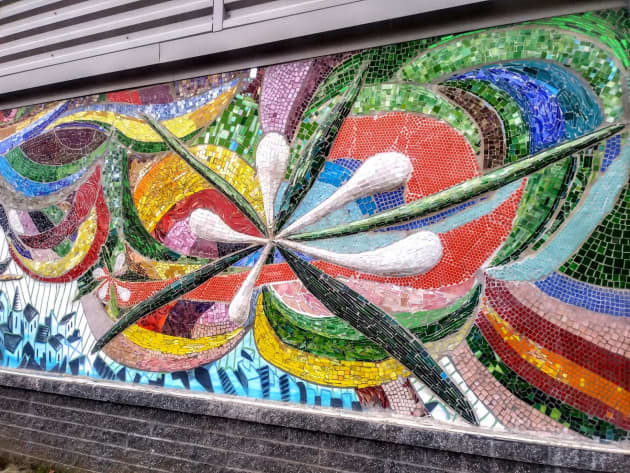 Photo: paul santoleri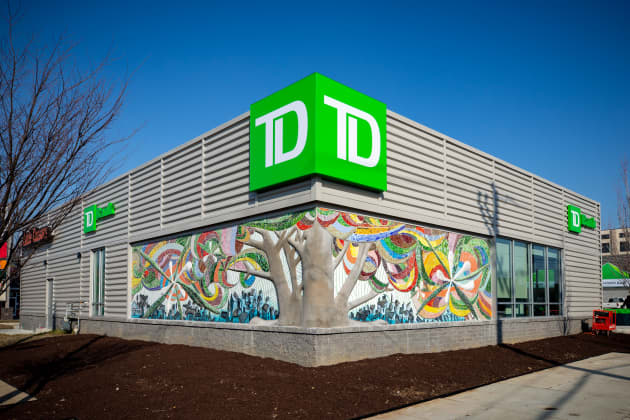 Photo: Darren LoPrinzi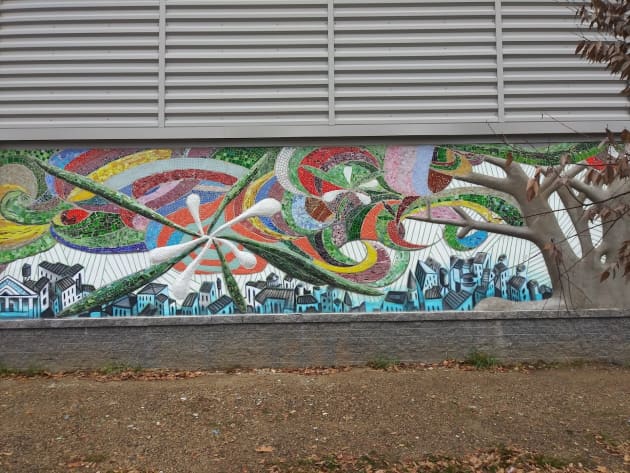 Photo: Darren LoPrinzi
Client: td bank
Location: PHILADELPHIA, PA, United States
Completion date: 2019
Artwork budget: $40,000
Overview
Designed for the curved wall of the Cafe at the Children's Hospital of Philadelphia, the space, decor, design is intended to soothe, calm and distract the patients and their families while under the care of the doctors and specialists at the facility. Size: 12 x 40 ft.
Goals
TO CREATE A MONUMENT TO THE GIFT OF LIFE...the purpose was to bring playful light and color to this block, the tree is a symbol of remembrance,; for on this site stood Philadelphia school district's Edison High school ( now demolished to make room for a much needed grocery store and this bank).Edison High school was historic in that during the Vietnam War, it had the highest rate casualties of students enlisted in the armed forces in the nation. I planted a concrete tree in their honor.

Process
PRIOR TO BEING SELECTED FOR THIS PROJECT, THE ARTISTS COLLECTED COMMUNITY INPUT THROUGH LOCAL PARTNER: THE VILLAGE OF ARTS AND HUMANITIES, THROUGH AN OPEN DOOR WORKSHOP THERE, THEN AFTER SELECTED FOR IMPLEMENTATION WE CREATED THE PROJECT WITH HELP FROM COMMUNITY VOLUNTEERS THAT WERE COLLECTED THROUGH WORKSHOPS HELD IN CITY LIBRARY NEXT DOOR.