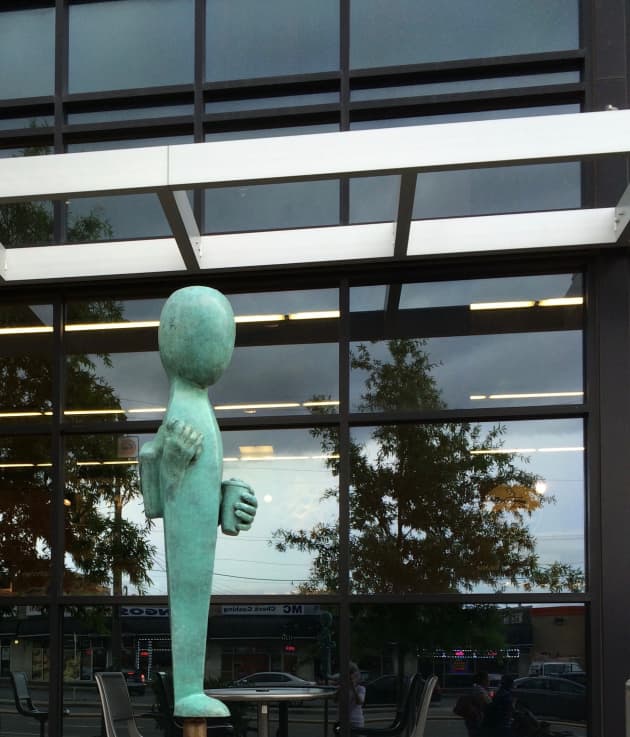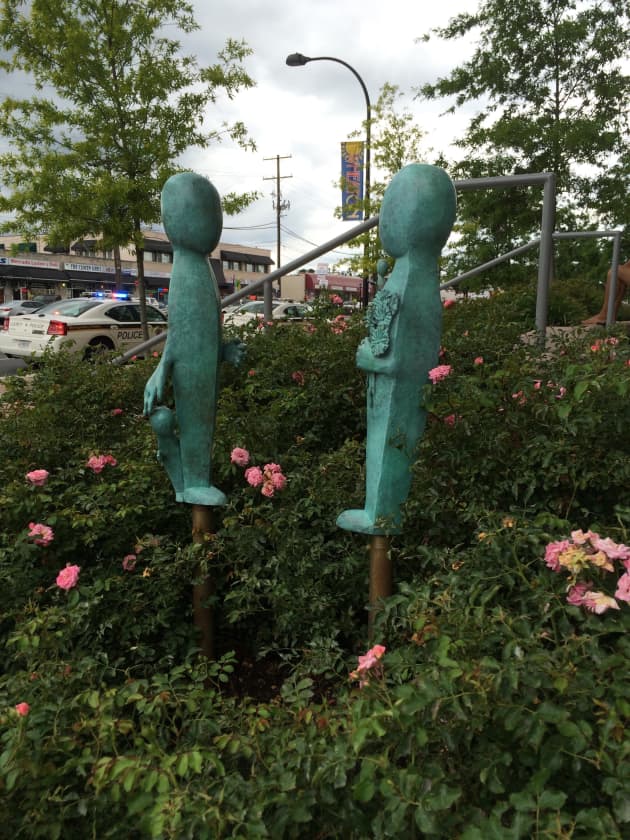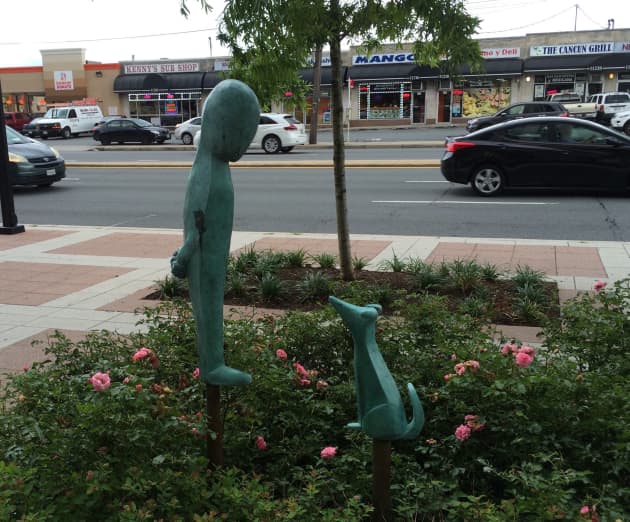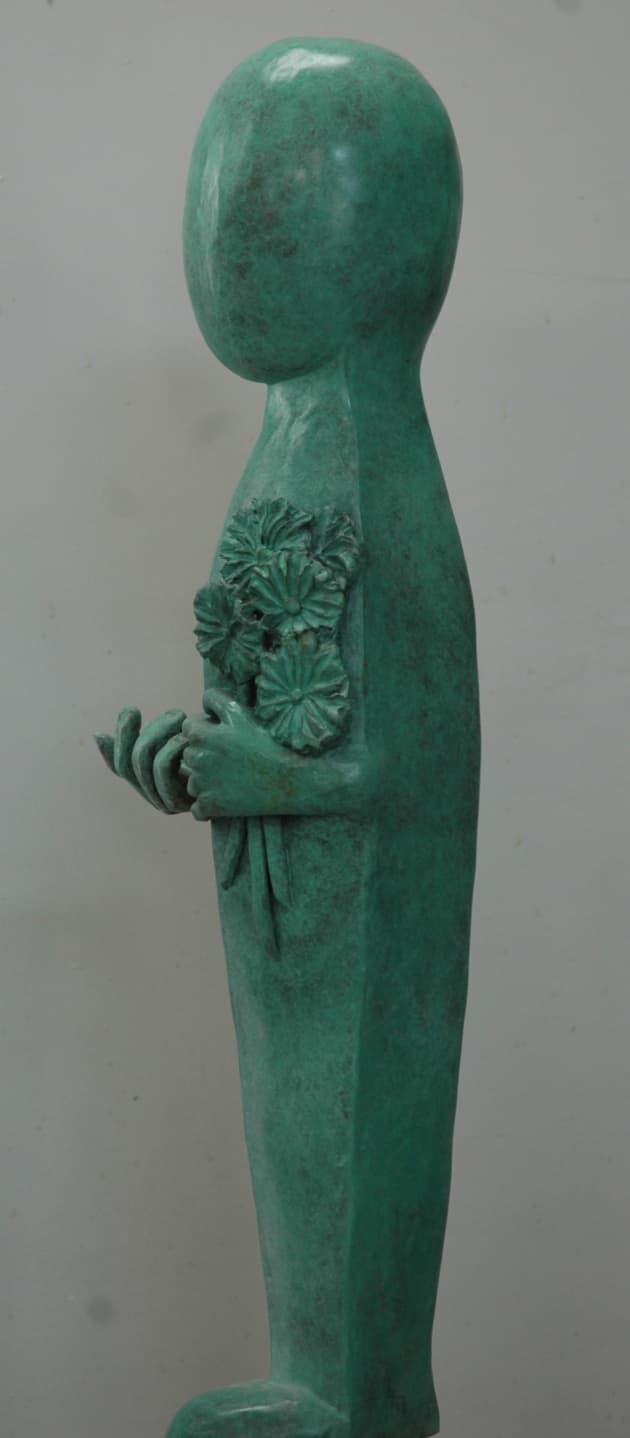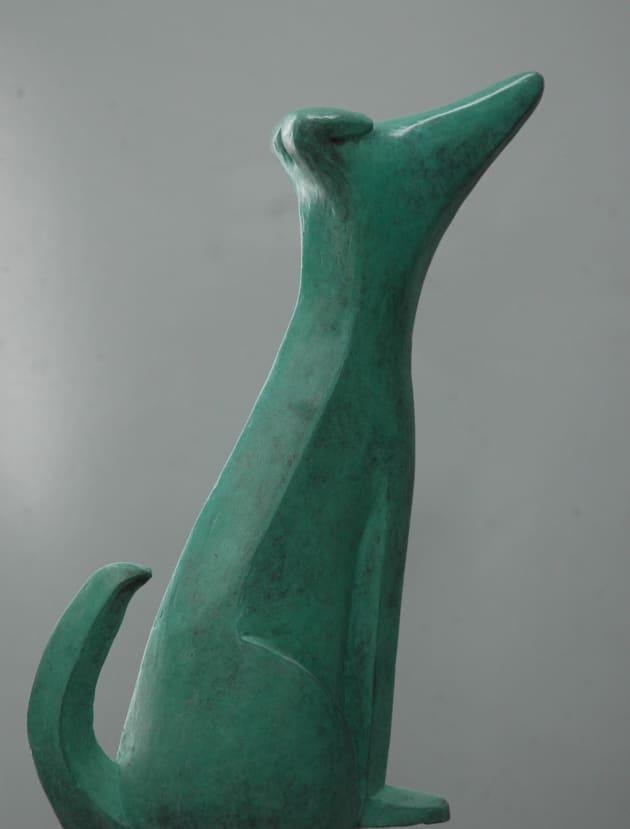 Client: Patriot Reality
Location: Wheaton, IL, United States
Completion date: 2016
Artwork budget: $100,000
Project Team
Artist
Judy Sutton Moore
MooreSculpture
Client
Patriot Reality
Patriot Reality
Industry Resource
ART Research Enterprises, Inc.
Overview
The Pole People of Wheaton are designed to entice and engage the public. The bronze figures are grouped in the planters and seen by the pedestrians. By placing the figures within the plants and trees of the planters the public becomes Gulliver to a Lilliputian world. The public enjoys these stylized, playful depictions of people doing what people do…shopping at the grocery store, talking to their dog, getting coffee for their morning commute, and planting trees. The 12 bronze sculptures provide form and beauty as well as fun and spark people's imaginations.
Goals
The developer Patriot Realty and Safeway wanted a unique art-work that would be a place-maker and a visual asset to the building's design and landscaped area. The area outside of the apartment building was very limited. The artist worked closely with the architect and landscape architect to develop and coordinate the sculptures within the planter boxes.
Process
After meetings with the developer, Safeway personnel, architects, and landscape architects an artist's developed concept was approved. The artist created fifteen small clay models for discussion. Twelve of the models were chosen. The artist made twelve full size clay figures and molds were made of each of the twelve clay figures. Using the artist's molds ART Research Enterprises pulled twelve wax figures. These figures were then cast in bronze and finished with a very light green bronze patina. The bronzes were welded to stainless steel poles. The artist and ART Research Enterprises installed the figures on plinths within the planters.

Additional Information
Location: Safeway Store, Wheaton, Maryland Materials: Bronze and stainless steel Dimensions: 12 figures varying heights from 4' to 6'