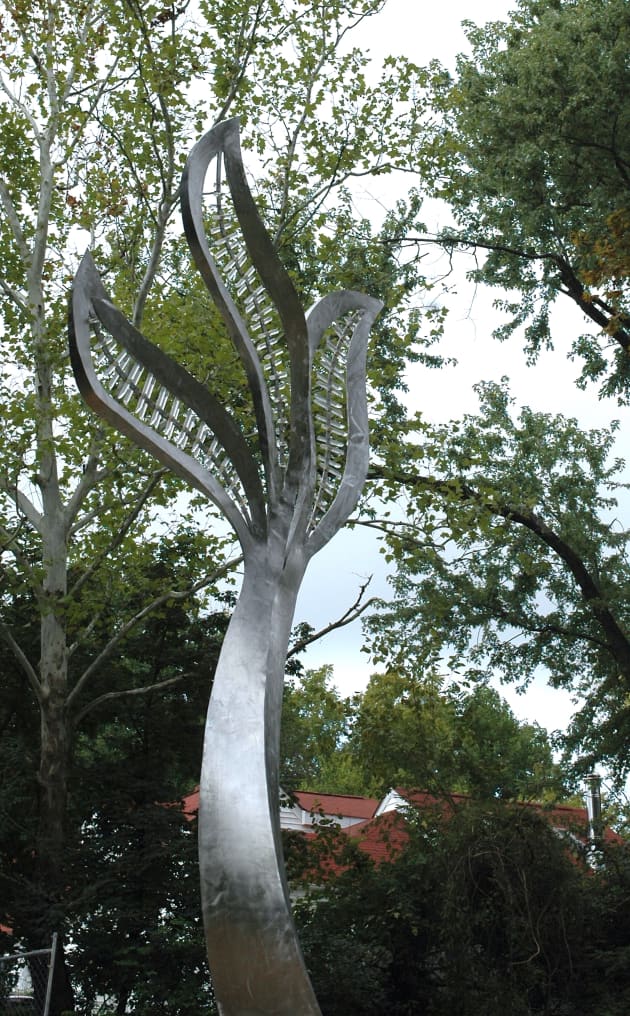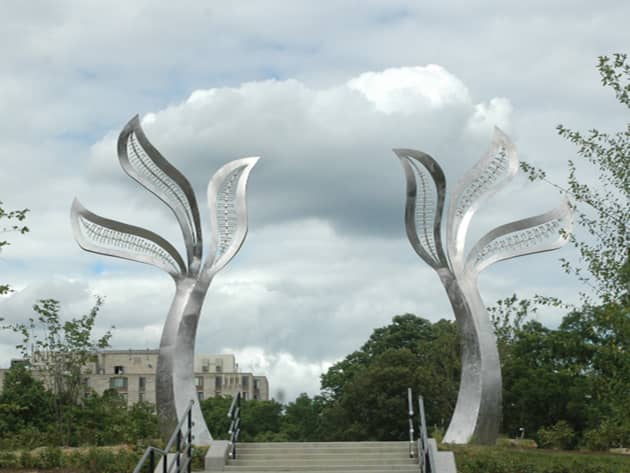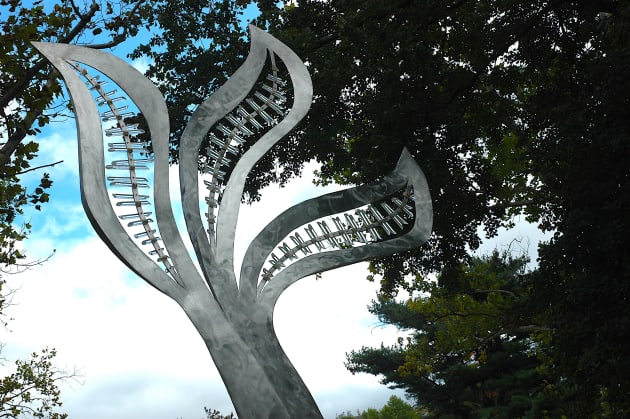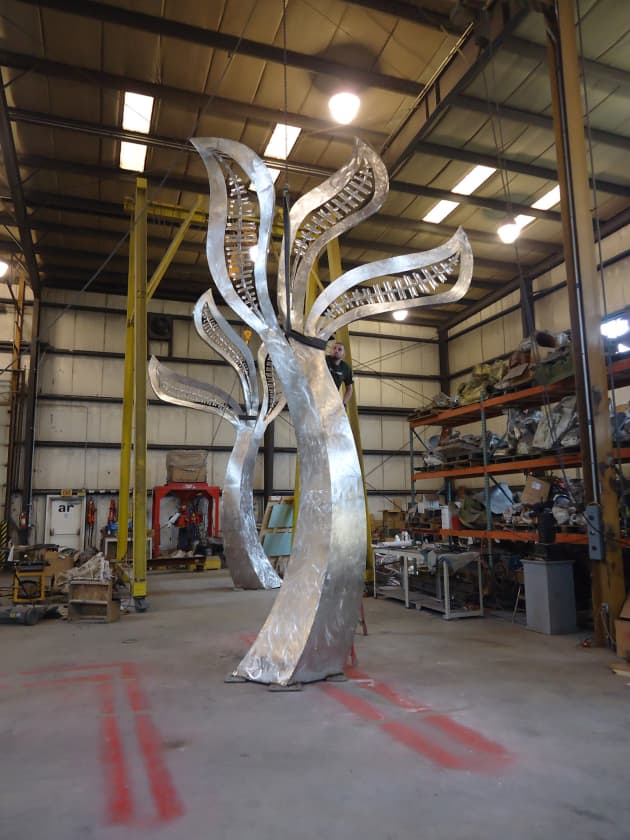 Client: MNCPPC Montgomery County
Location: Takoma Park, MD, United States
Completion date: 2013
Artwork budget: $114,000
Project Team
Artist
Judy Sutton Moore
MooreSculpture
Landscape Architect
Linda Komes
MNCPPC-MC
Industry Resource
Ben Blaney
ART Research Enterprises, Inc.
Overview
The Takoma Trees serves as a city symbol and a point of learning. Within each "branch" of the trees is a series of 160 prisms. As the light of the sun moves through these prisms rainbows will be cast upon the ground. The spectrum of colors illustrates the reflective and refracting of light. Additionally, the children will see the relationship of the movement of the earth around the sun by watching the movement of the shadows cast by the trees. If you look carefully you will also find the birds of Takoma Park.
Goals
The Takoma Trees @ Grant forms a gateway to the central park of Takoma Park, MD with a single Takoma Tree @ Darwin marking the back entrance to the park. This seven acre park is surrounded by a thick forest. It serves as the city's major park and the elementary school's playground. Takoma Park, MD is a small closely knit community dedicated to the preservation of its trees and the education of its children.
Process
The Judy Sutton Moore worked in collaboration with the Maryland National Capital Parks and Planning Commission's project manager and landscape architecture, Linda Komes, the City of Takoma Park and ART Research Enterprises for the development, fabrication and installation of the Takoma Trees. Scale models of the park entrances and the sculptures was created by the artist. These models were used during the design phase in the several meetings with the landscaped architect and the contractors. The scale models were also used by the engineers and ART Research Enterprises for the fabrication of the trees. The artist fabricated the prisms and work closely with ART Research Enterprises during fabrication of the trees and installation of the trees and installation. Due to the size of the three trees two oversized eighteen-wheelers were needed to transport the sculptures to Takoma Park. The coordination and cooperation with the City of Takoma Park, the police department and local residents were needed to navigate the narrow streets and provide parking for the trucks. ART Research Enterprises working with the artist and crane company to successfully install the trees.
Additional Information
Location: Takoma Park/Piney Branch Park, Takoma Park, MD Materials: Stainless steel and 160 resin prisms. Dimensions: 20'H x 28'W x 8'